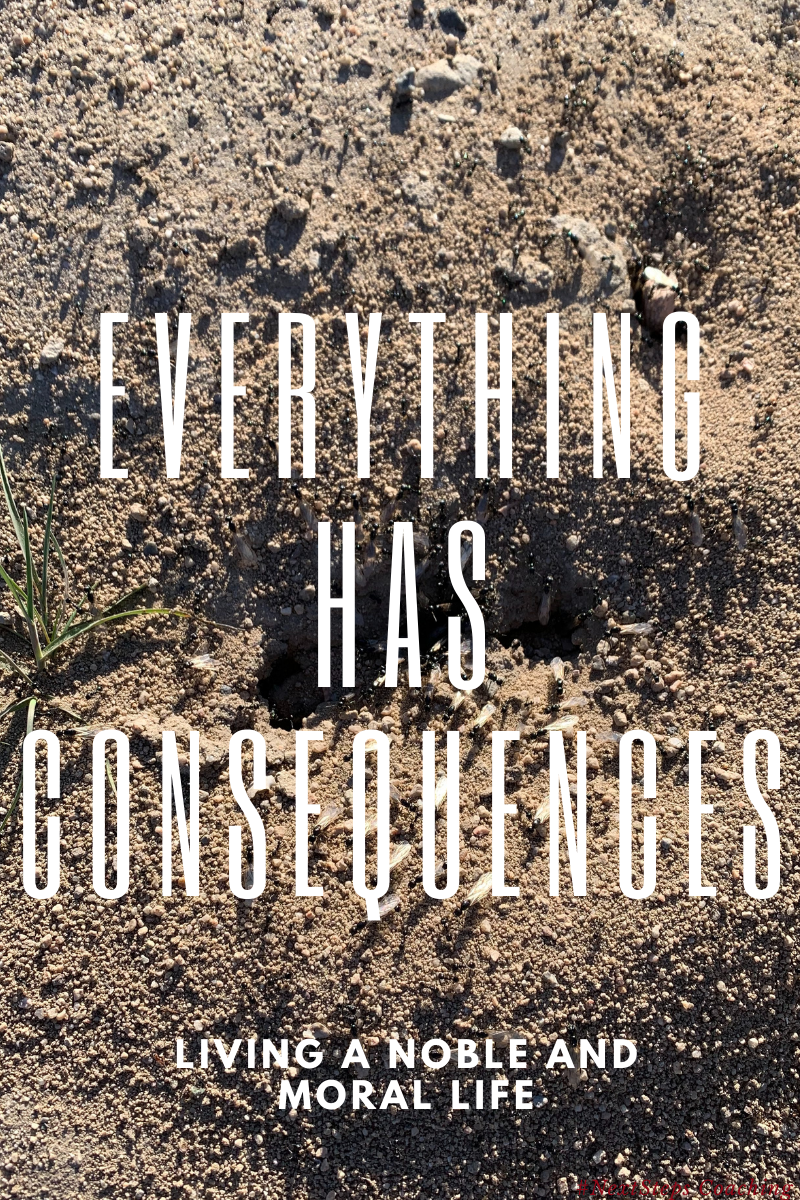 Recently, I took my oldest son on a two-day camping trip. It was the start of his milestone ceremonies as he transitions to manhood. Our theme this time was, "Everything has consequences."
Milestone Ceremonies
I am designing these milestone ceremonies to happen at significant moments in his biological development. At each age and stage of life, he will discover more responsibility and insights into his plan and ultimate objective into life. It's like an extended "coming of age" ceremony.
8 – Pre-Puberty.
12 – Puberty
16 – Driving and Freedoms
18 – Adulthood and Goals
21 – Final Milestone Ceremony
Each of these trips is designed to teach him something about the way the world works, his capacity as a man, and what it means to live a life of service and dedication to others.
This first trip, happening at a primitive campground in the high desert of California, was raising him to the awareness of his body, the changes that will happen, and to start him thinking about planning his future choices.
He was (partly) responsible for packing appropriate things, and helped me set up and tear down camp. We also learned a bit about how to make a fire, hunt animal tracks. pay attention to our surroundings, and emergency medical and hazard situations.
In the heat of the Friday afternoon sun, we were blessed with what became our theme, somewhat unexpectedly.
The idea stuck: everything has consequences.
The Results of Our Choices
Underneath the hot afternoon sun, we spent time watching an ant colony work. Suddenly, two dozen beetles came and landed near the colony. Instantly, the ants swarmed and started attacking the beetles. The beetles, encumbered by the swarm of ants, tried to escape. Some were successful. Others were quickly dispatched and stuffed down the hole of the ant colony.
In the middle of our observation, Jackson turned to me and said, "Dad, are you for team beetle or team ant?"
"I dunno. I'm just interested in watching and seeing what happens. I want both to win."
As we sat there in silence a few more minutes, I started our conversation.
In life, everything has consequences. That's not a bad thing. Consequences don't have to be bad. They are just the result of what we choose to do. What happens if we help all the ants kill the beetles?
All the beetles lose their lives.
Right. And what happens if we help the beetles escape?
The ants have nothing to eat.
Correct. You will make choices that affect other people. In fact, every choice you make has an effect on something. Be sure you make choices you can live with, morally, ethically, and practically.
As he sat there in silence for a few more minutes, he finally muttered. "Huh. Everything has consequences."
Building a Life of Choices
The life you're living today is a result of the choices you've made along the way.
Good, bad, or indifferent, you are exactly where you should be because of the choices you've made so far.
The great thing is, if you don't like where you're at, you can make different choices.
Chart a new path.
Create a new outcome.
Change direction.
Channel different energy.
Just because this is where you are, doesn't mean this is where you have to end up.
Your story is not over.
If you're ready to make new choices, I'd love to be a part of your story and help you make a new destiny.
Just remember: everything has consequences.