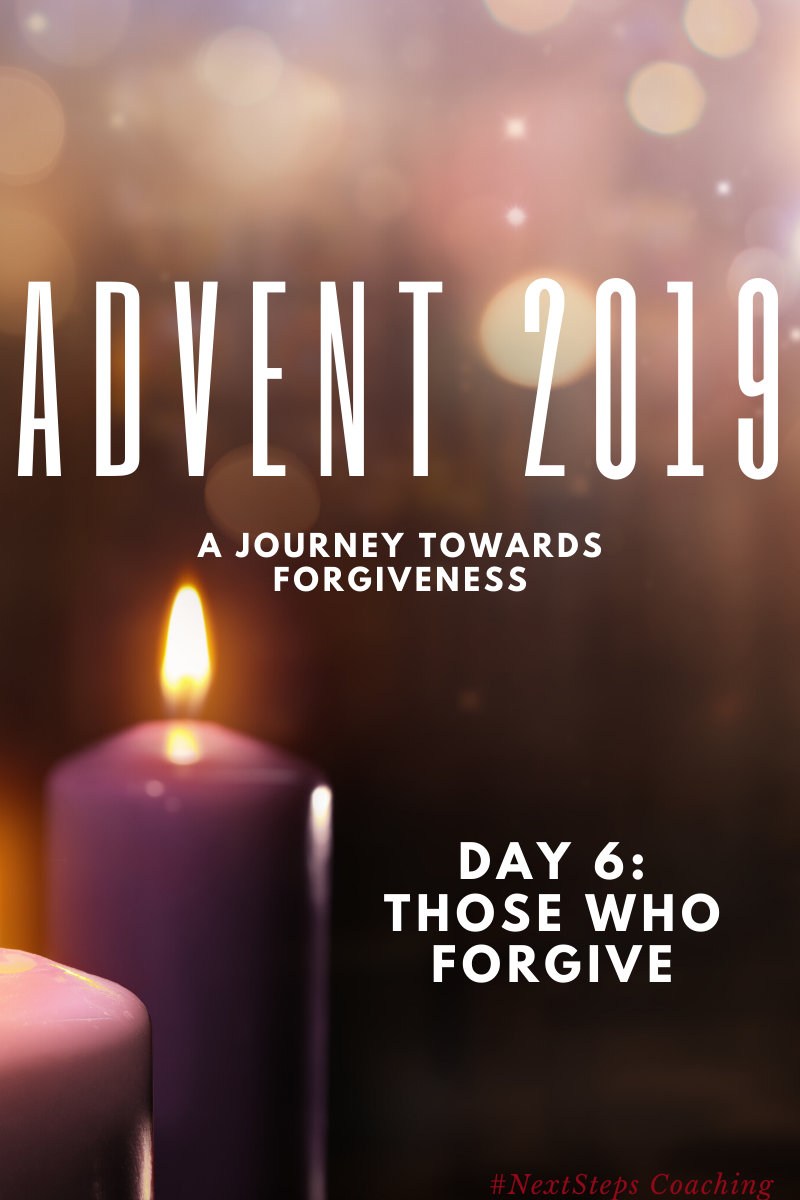 Advent 2019 – A Journey Towards Forgiveness
Those who forgive faults foster love, but those who repeatedly recall them ruin relationships. Proverbs 17:9 (The Voice)
Day 6 – Those Who Forgive
There's a meme floating around the internet that says, "If you ask your husband to fix something around the house, he will. There's no need to remind him every six months."
No one likes a nag, right?
Worse than that, no one likes a constant reminder of their failures.
"I forgive you…but never let you forget that you hurt me." That's not forgiveness, that's emotional manipulation.
Those who forgive faults foster love. Why? Because we all love being around people who forgive us. Those willing to overlook our quirkiness are who we call friends.
But those who repeatedly recall them ruin friendships. And while it says friendships, the reality is that it's any relationship.
A recent Gallupsurvey reports that 34% of employees are considered "engaged" in the workplace.
Surprised it's not higher?
It actually ties for the highest number in the eighteen years of the survey. And it's trending up.
The reason? Employee appreciation.
Turns out, people like being appreciated. They like being told they are doing a good job. People enjoy thanked and valued. Want to have less employee turnover? Thank them for doing a good job.
What psychology tells us today, the psalmist told us millennia ago.
Placing value in relationships means overlooking offenses and fostering love.
Advent's waiting reminds us of our need to be in relationships. We are longing for a relationship with the Creator of the Universe. We are longing to be restored to those around us. Our greatest desire is to be in right relationship: with ourselves, with others, and with God.
The way he does that is through forgiveness. The way we do that is similar: forgive faults, forget them, and never bring them up.
Advent Series Previous Posts