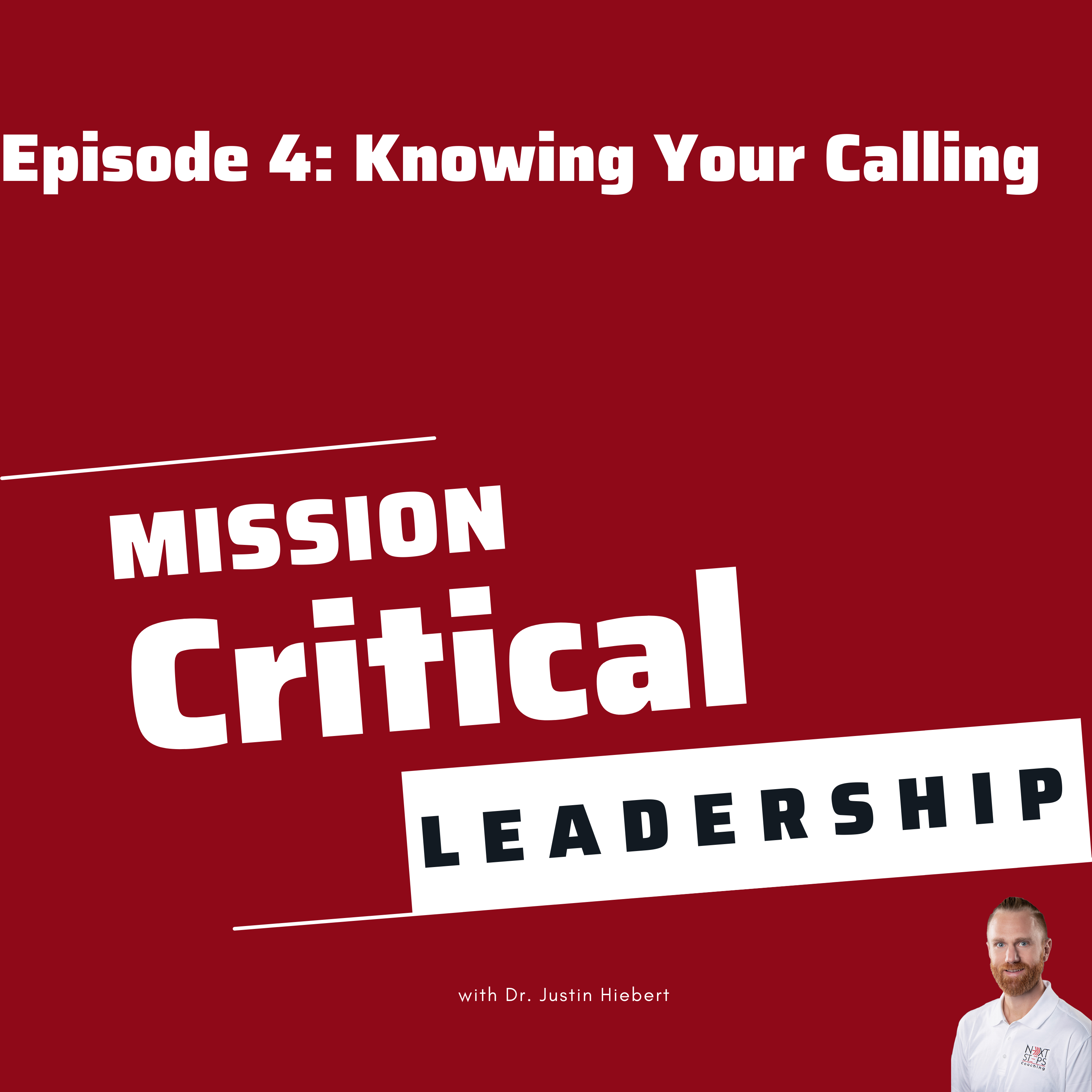 There is great power in knowing your calling. You must be able to answer the question, "Why on earth am I on earth?" This is the true source of power, transformation, and engagement with the world.
But once you know your calling, you must take action.
This is what I mean by violence of action. By knowing your calling, you can commit to making the world a better place.
For some, their calling and their job are the same. For others, the job pays the bills while the calling fills the soul.
In either case, don't assume the task is the calling. To-do lists are never a calling. Instead, you are called to serve, give, and bless others. Your calling, your chance for greatness, is always about others. Doing that well gives you a source of abundant joy.
Don't settle for mediocrity, pursue greatness.
On This Episode
On this episode, we talk about:
The importance of knowing your calling
How to overcome inactivity
When to take violence of action.
The 5 signs when it's time for a change.
About Justin
Dr. Justin Hiebert works with mission-critical leaders to accomplish the unimaginable. Realizing that no leader has ever needed more things to do, he works with his clients to get the right things done. His clients rise above burnout, captivate their teams, and transform their communities. By engaging their hearts and minds, his clients unlock their full potential to be, do, and have it all. This affords them the ability to leave a legacy of influence and impact on the world. He is a husband, father, teacher, learner, and champion of joy. He resides in Bakersfield with his wife, four kids, two cats, and one dog. In his free time, he loves exercising, riding motorcycles, and doing anything outdoors.
Podcast: Play in new window | Download
Subscribe: RSS