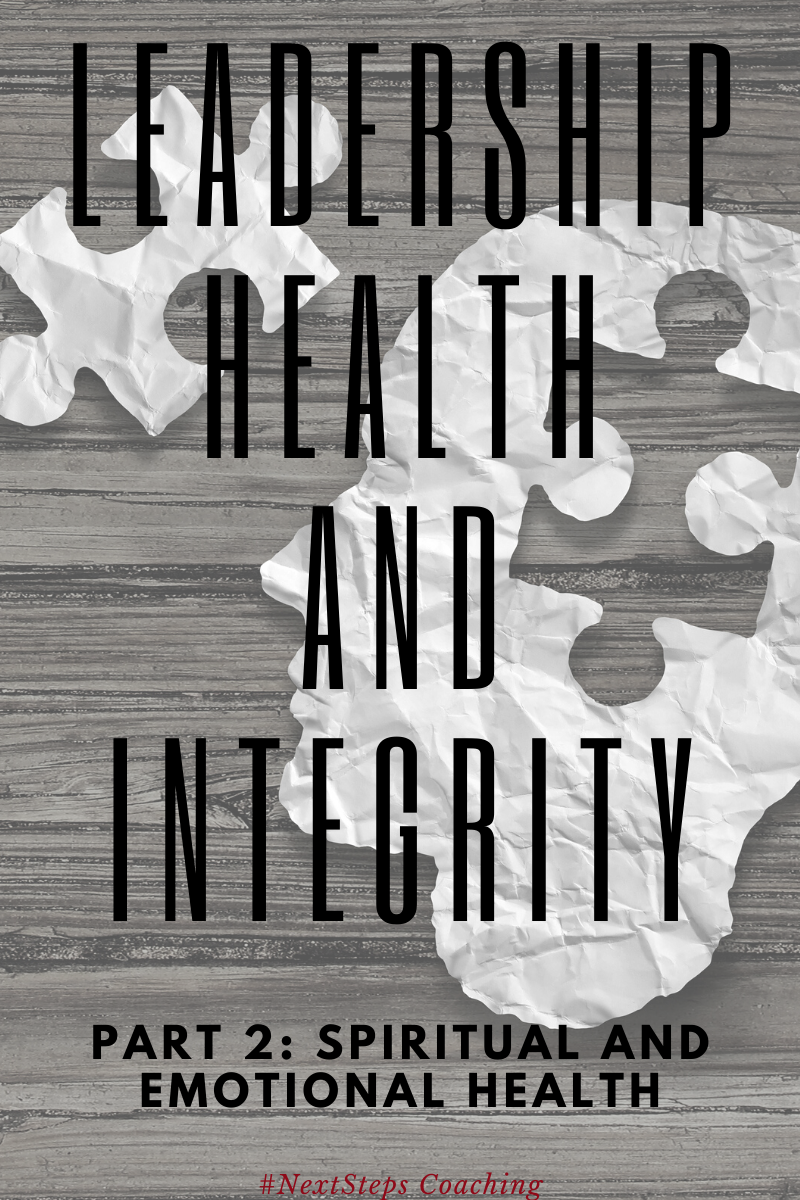 I learned the necessity of emotional intelligence like a child learning to walk. There was lots of hand-holding, many more tremendous crashes (often public), and more than a few bumps and bruises.
The Leader's Guide to Emotional Intelligence
Emotional Intelligence is like playing the piano. The greater the range, the greater the player.
As a pianist, my musical accomplishment is limited to chopsticks. On a good day, I might be able to find middle C.
For my wife, after some tinkering, she can learn to play fairly complex songs. She can tune her guitar, sing along as she plays, and is good enough to teach our children.
A world-class pianist can play amazing complex songs. The piano seems to come alive in their hands. Every technique is mastered. Each hammering of the k
eys is intentional. Everything ringing with a divine sound.
Emotional Intelligence works the same way. Emotionally immature people have a very limited range of keys to play from. Usually, they are the basic emotions of happiness, sadness, anger, and fear. A situation arises, and their keystrokes are limited. Everything triggers them to respond in simplistic ways.
I knew a man like this once. Though physically mature, the emotional range was limited. Within a split-second, he could go from happiness to anger. Worse than that (as someone who claimed to be a leader), there was little desire to change.
"I'm just this way. I've always been this way, I'll always be this way. "
This limiting belief and limited emotional capacity will limit his leadership capacity.
Expanding The Emotional Range
Expanding emotional range happens with practice. Like each new key on the keyboard that a pianist can play, emotional range equips the leader for more situations.
Think of a strong emotion like anger. Those with limited emotional capacity experience lots of anger. The lack of self-awareness leads to them repeatedly pounding the same key over and over again.
They get cut off in traffic and are angry.
The restaurant takes too long to cook their food and they are angry.
Their child leaves their shoes in the middle of the floor and they are angry.
They are passed over for a promotion and are angry.
Their favorite team loses in the championship game and they are angry.
Bothered by the amount of trash in the local park, they are angry.
Like a new piano player, they keep hitting the same note. Always angry, always looking for a reason to explode, always at the ready to let everyone know how they feel.
In contrast to this, there are ranges of anger: annoyance, frustration, furious, exasperated, and bitter are a few examples. Each is a different key to more adequately express the current emotion.
Do your child's shoes in the middle of the floor really make you angry or are you annoyed because you tripped over them?
Does the missed promotion make you exasperated because you worked hard and thought you earned it?
The more keys that are available to us as leaders, the better we can navigate the situations around us.
Continual Growth
The thing about leadership is that it is never a finished journey. New experiences and new insights lead to new emotional experiences.
This means new words.
New emotional keys we get to play.
And our viewpoint determines our destination.
Are these obstacles, or opportunities?
—
Join us next week as we continue our look at the seven areas of leadership health.
Looking to grow your Emotional Intelligence? Take the Test.