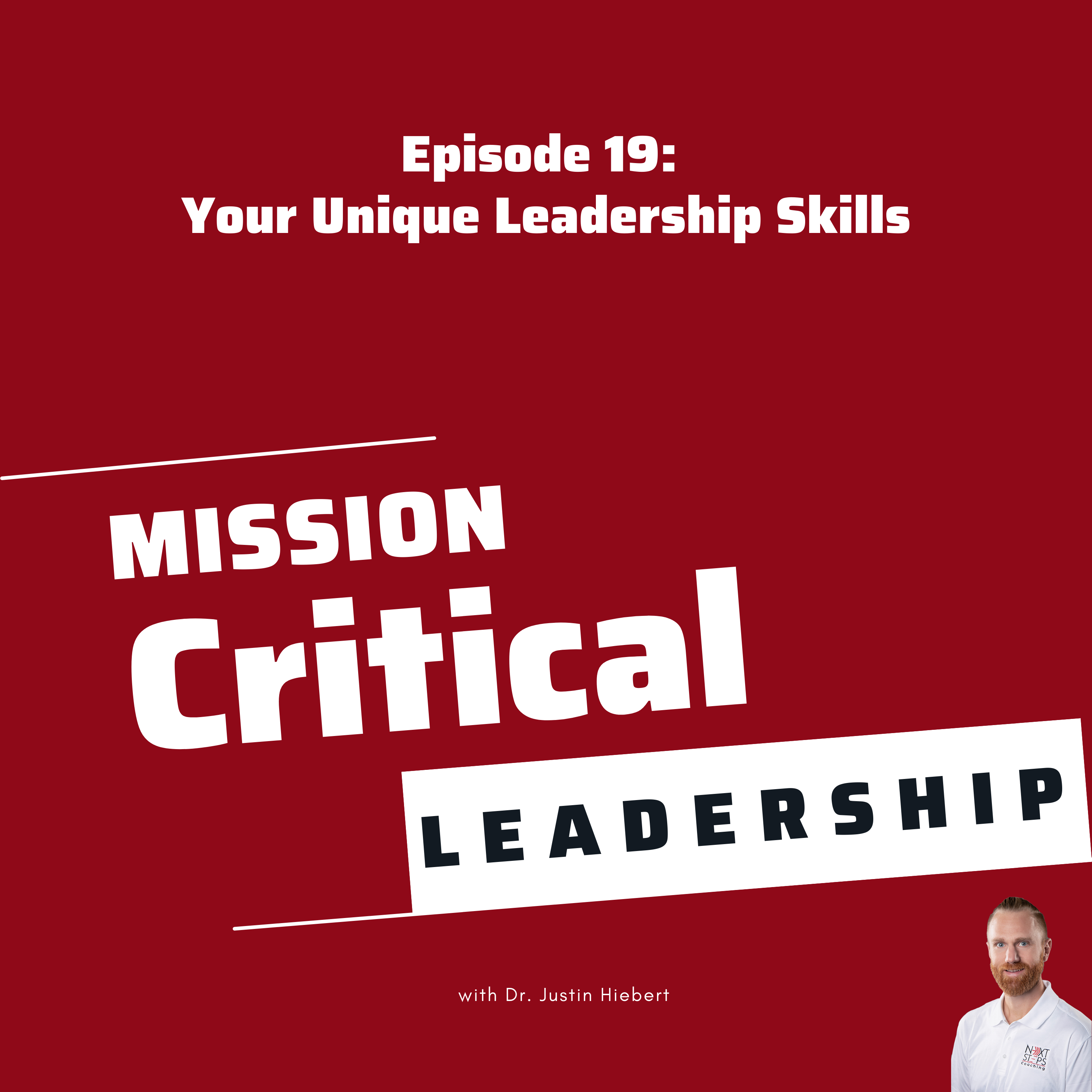 Have you ever stopped to think about your unique leadership skills? This is episode 19 and in today's podcast, I'm helping you discover three ways you can utilize what makes you unique so you can lead others better.
In This Episode
In this episode, we talk about your unique leadership skills. Leadership can be a long and lonely journey if we let it. However, it can also be a thrilling adventure that transforms everything it touches. In the mundane experiences of life, we can lose sight of this. We can also lose sight of this in the chaos. So how do you balance the two? How do you prepare yourself to experience everything life has to offer as a leader?
By knowing what makes you unique.
By understanding your unique leadership skills, you'll be able to see not just who your people need, but why you're ready for the task at hand.
So let's dive into how Moses used his experience in the desert to become exactly the leader the Israelites needed as they left Egypt.
Your Unique Leadership Skills
We've all been through experiences, educational endeavors, jobs, relationships, and circumstances that have shaped who we are. Sometimes we forget that those experiences give us a unique way to lead those around us. In this video, we're going to look at Moses and see how his desert experience equipped him for the journey of leading the Israelites out of Egypt and through the desert.
1.) Moses lived in the desert.
Because of this, he how to find food, water, and shelter. He knew how to survive and help others do the same.
2.) Moses was 80.
Walked slowly and with a cane. A 25-year-old wouldn't have walked slow enough to lead 2 million people. It was Moses' advanced age and physical limitations that made him perfect for the job.
3.) Moses was humbled in isolation and cultivated a heart deep in the quality of wisdom he possessed.
He had time alone to think, contemplate, reflect, and integrate his experiences. We also see this ability modeled in others like David and Jesus. Integrating experiences into character and wisdom is a foundational leadership activity.
About Justin
Dr. Justin Hiebert works with mission-critical leaders to accomplish the unimaginable. Justin knows that no leader needs more things to do, so he works with his clients to get the right things done. His clients rise above burnout, captivate their teams, and transform their communities. By engaging their hearts and minds, his clients unlock their full potential to be, do, and have it all. This affords them the ability to leave a legacy of influence and impact on the world. He is a husband, father, teacher, learner, and champion of joy. He resides in Bakersfield with his wife, four kids, two cats, and one dog. In his free time, he loves exercising, riding motorcycles, and doing anything outdoors.
Podcast: Play in new window | Download
Subscribe: RSS