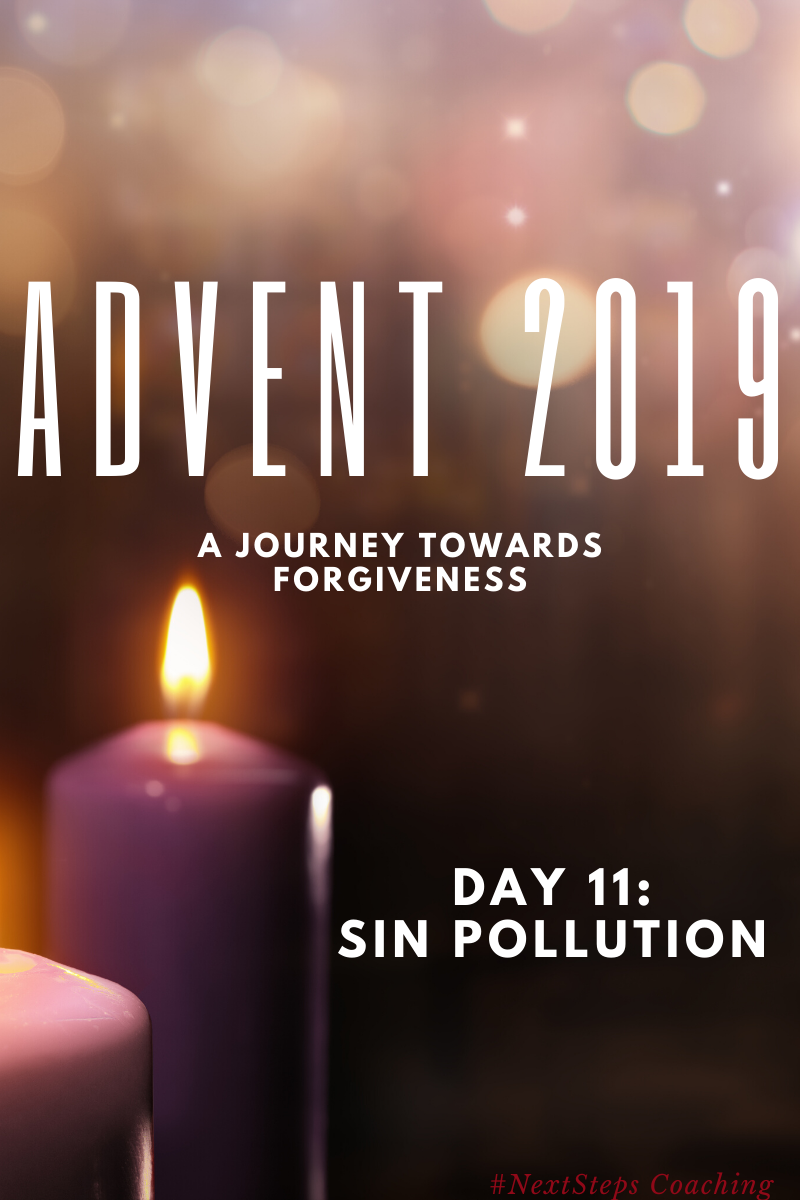 Advent 2019 – A Journey Towards Forgiveness
But if we own up to our sins, God shows that He is faithful and just by forgiving us of our sins and purifying us from the pollution of all the bad things we have done. 1 John 1:9 (The Voice)
North of Los Angeles and south of San Francisco lies the central valley of California. Rich in agricultural heritage and a leading fruit producer, it helps California boast the fifth largest economy in the world. It's also rich in pollution. According to one CBS News report, the span from Los Angeles to San Francisco has six of the worst air polluted cities in the united states.
I remember talking to a friend after he got back from a run on a particularly bad day, he pulled his sock sown and you could see a line of dirt that had built up around him. The air was so bad, you could literally see it sticking to him.
Sin Pollution
Internally, we suffer from sin pollution as John points out here. Every moment of strife, bitterness, anger, hatred, word of gossip, thought of jealous, pursuit of greed, abuse of power, and quest for dominance blots our soul a little bit dirtier. Soon, like the thick valley air that blocks out the sun, our own souls are dark and dingy.
"But" is John's interjection. If we own up to our sins, those moments of strife, bitterness, anger, hatred, gossip, jealousy, greed, and corruption, God wipes away that pollution.
Solving the valley's air pollution problem is a long and complicated journey. Thankfully, solving our sin pollution is not. If we own up to our sins, admit that we cannot solve the problem on our own, God is faithful and forgiving. He cleanses us from our sin pollution and makes us clean, fresh, and new.
Advent's waiting invites us to examine our lives. To own up to our sins. To admit our failure and shortcomings. It relieves us of the pressure to fix it on our own. God's coming child will reconcile the world back to himself and make all things right. Justly forgiving and deeply purifying us from self-destruction and sin pollution.
Advent Series Previous Posts