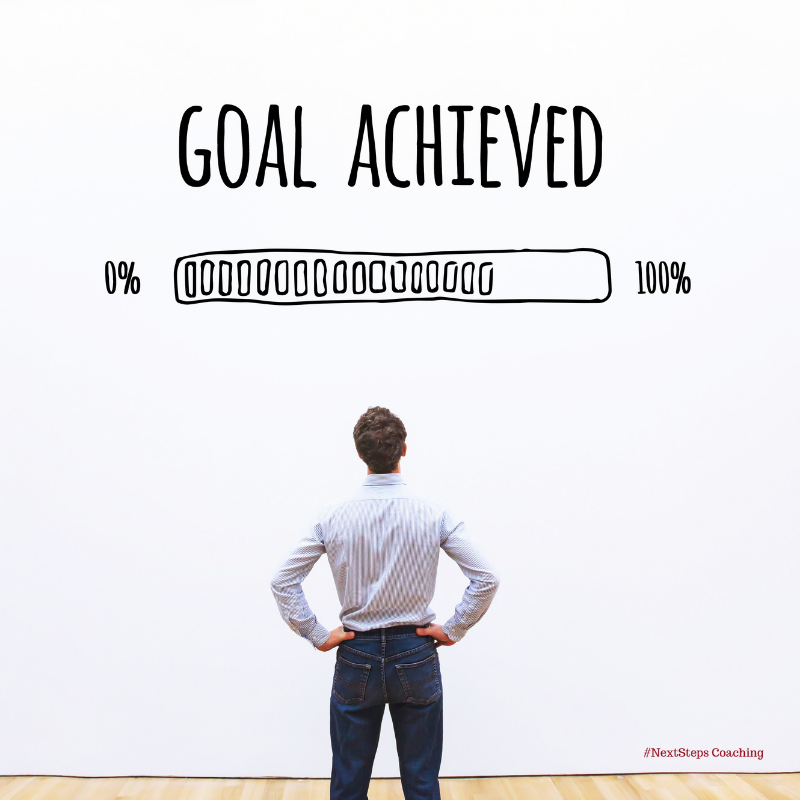 Goalless Drifter
After my college graduation, I had a conversation with my older brother about what was next in life. Everyone, it seemed, had a keen interest in me up to that point. They always wanted to know I wanted to be when I grew up, what college I was going to, and what I was going to major in.
But I never had one conversation about what happened after that. How do I start a successful marriage (I didn't do that one well)? How do I grow in emotional health (took a lot of trips to the therapist's office)? How do I pass on key values to my children (still figuring that one out…)?
The problem was that no one had taught me how to set goals for what came after graduation.
I wasted a lot of time (and hurt a lot of people) because I was a goalless drifter.
People without goals are people without a future.
Ready, Set, Goal!
One key to sustainable success is the daily habit of setting, reviewing, and reestablishing goals.
One of my practices is to use Michael Hyatt'sFull Focus Planner . I've used it for over a year now and absolutely love both the structure and order it gives me, while also allowing a great deal of freedom in the process.
I've also discovered the power of paper and what it means to write goals down. It's easy to think, "My goal is…" because we often forget it. But by writing goals down, it not only gives us a visual reminder of what we're trying to accomplish but cements it into our brain better.
By getting clear and specific on what we are aiming at, we gain a strategic advantage to sustainable success. The key discipline though is to make our goals S.M.A.R.T.E.R.
S.M.A.R.T.E.R Goals
When you're ready to say, "Ready, Set, Goal!" you must begin by making sure you have the right format.
S: Specific. Make sure the goals you set are clear on the intended destination. Don't think, "Lose weight." Instead write, "I want to lose twenty pounds."
M: Measurable. Similar to specific, measurable makes sure that what you're aiming for can actually be hit. Avoid using jargon or filler words in your goal-setting times. Don't think, "Be more productive." Instead, write that you want to, "Use my time wisely by spending no more than thirty minutes a day on social media." Ouch. That one may hurt a bit, but it's measurable. You can use apps or the integrated Apple Screen Time (if you're an iPhone user) to track how you're spending your time on your phone.
A: Actionable. Start your goals with action-oriented verbs (as opposed to "to-be" verbs). This focuses your attention on what needs to be accomplished. Don't write, "Be better at date nights." Instead, try, "Take my spouse on one date night every week." Now you know how to take action to accomplish your goal.
R: Realistic. This one can be challenging, and we'll talk about short and long term goals in a second. But realism is important in goal setting. Too often, goals fail because they either don't inspire us or are unattainable. Realistic goals should do both. "Complete my ebook and submit to the publisher by the end of quarter three." This goal meets the first three points and is entirely realistic (even if you're not very far into your book). However creating a goal like, "Establish the first hotel chain on the moon by the end of the year" meets the first three steps in the process, but not the last one. To take action that inspires, your goal must be reasonable.
T: Timely. Put some hustle in it. This is where I work hard with my clients to push ourselves on our goals. Strive for greatness and see what you can do. If your goal is to gain three new speaking opportunities for your business, fantastic! But put yourself under a time constraint to reach that goal. "Acquire three new speaking opportunities by the end of August." It's clear, concise, and gives you a visible target to know if you've hit your goal. It also pushes you to keep working and avoid drifting from your goal. The end of August is coming up quick after all.
E: Exciting. Your goals should scare you a little bit. If not, you'll never grow. This is honestly one of my big descriptors for the clients that I work with. We always work a little scared. If you're making $50,000 a year and want to work with me, and your goal is to make $50,000 next year as well, we probably won't be a good fit. You still might have some great goals, but I want my clients to push themselves. My clients are making $50,000 but want to make $125,000. They know they need to get serious about pursuing their dreams.
And it works in all areas of life too. Want a better marriage? Don't take your spouse on four dates a year, take them on two a week. That shows me you're serious about reprioritizing your schedule to thrive in your relationship.
R: Relevant. This one matters, but more in the daily habits of life. I regularly review my goals to make sure they are still what I want. Every year, I sit down and try to project out a year to set goals throughout. A number of times I've set a goal in January, gotten to May, and then realized it was no longer relevant. That's not a bad thing! Those goals pushed me and stretched me in new ways that have forever changed me. But in that growth process, I realized that I needed to rechart my course and set a new destination.
Don't be afraid to reevaluate your goals and start a new direction. That's the fun part of goal setting.
Clear goals
+
Daily Habits
=
Lasting Success!
If you're wanting to know where to start, I'm launching a Habit and Performance Mastermind Group. To find out more, set some goals in a supportive community, and take your life to the next level, click this link.