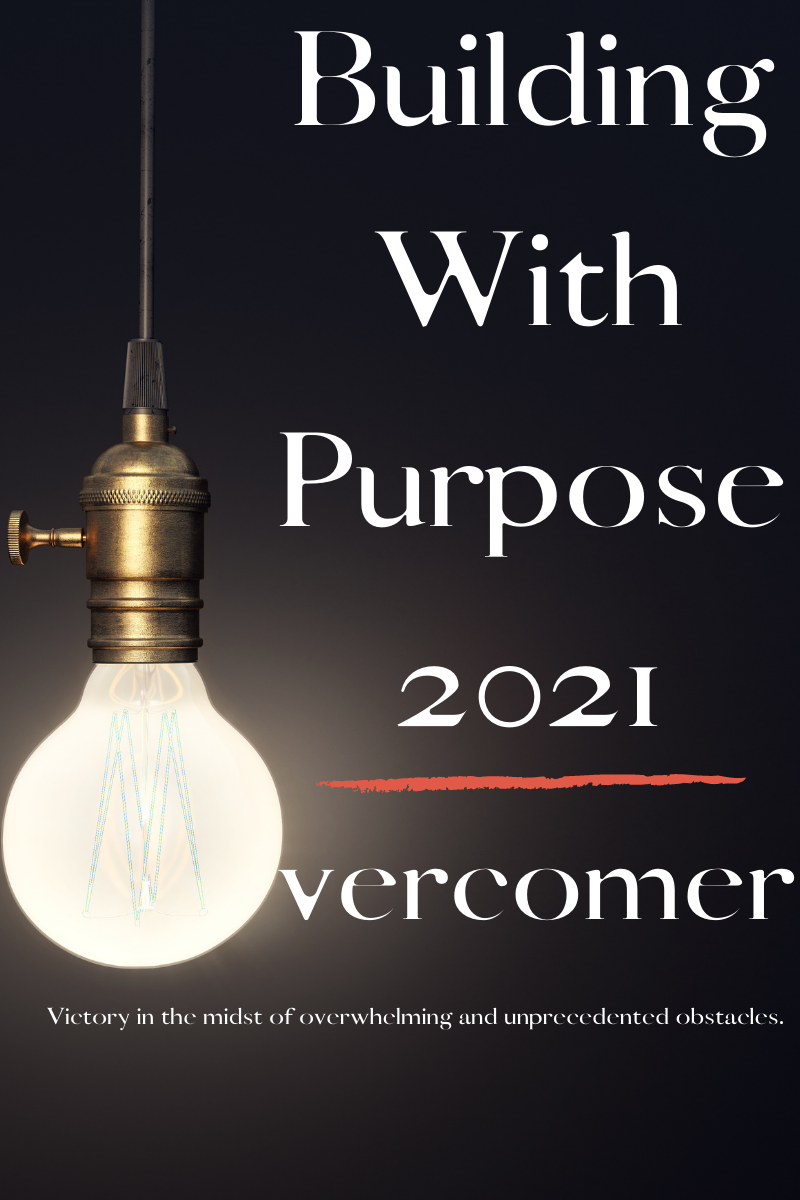 The Overcomer Conference is less than a month away and here are five reasons you should attend this year's Building With Purpose Conference.
1) It's Designed with YOU in Mind.
Let's start off with one of the best things about the conference: it's designed with you, the participant, in mind.
We've thought of everything in this year's speaker lineup.
We talk through all issues of personal and business success.
Sustained High Performance
Burnout Prevention and Recovery
Human Resources
Finances
Marketing
Health and Wellness
Emotional, Mental, and Physical Health
Employee Engagement and Retention
Coaching
And more!
If you are a business owner or a key decision-maker, this is the conference for you to attend this year. In one, completely online conference, you'll get answers to your most pressing questions.
2.) The Depth of Material
Last year's conference was a huge success. We helped lead the way as the world was transitioning to a work from home model.
This year is no different.
Experts in a variety of fields have lined up to bring you the best from leading-edge
neuroscience, team building and culture, personal development, and entrepreneurship.
For example, one of our speakers is Dr. Chris Brooks.
Chris is the head of a venture capital firm helping BIPOC entrepreneurs gain investing in the tech space.
One of the amazing things about Chris is his story. In his interview, he shares how he went from prison to CEO and landing a 50 million dollar investment in the first quarter of 2021.
He also shares his go-to LinkedIn strategy that has helped him land over 5,000 warm contacts that include some of the leading CEO's from American business.
3) You Will Maximize Your Influence
What if 2020 was meant to teach you lifelong lessons of transformation?
What if your biggest fear should not be, "What if this happens again?" but "How do I implement the lessons of change from this last year?"
It's those burning questions that we answer at this year's conference.
As a business owner or leader, you care. About your community. You care about your employees. You have a heart for the business. And ultimately, you care about remaining healthy through it all.
That's our desire as well.
Our panel of experts believes in your greatness and in your ability to lead. They are here to support you and guide you so that you can take everything from 2020 and use it to skyrocket up the ladder of success.
4.) It's all about small business.
Last year, one organization held a virtual conference for small business owners.
There was only one problem: their speakers were all from large businesses.
The conference organizers were completely out of touch.
This is not the case with the Building With Purpose Conference.
It's hosted by a small-business owner.
The conference speakers are all small business owners.
The target demographic is those who own and work in American-run small businesses.
You have a heart for small businesses.
Attending the conference not only supports small business owners, but it also grows your own small business (whatever stage it is in).
5.) A Chance at FREE Coaching
Still on the fence about attending?
Everyone who registers before the conference goes live to the public on April 1st is automatically entered to win a $2,000 coaching package with me.
That's right.
On top of the insane value from the conference, you are automatically entered to win 12 weeks of executive coaching with me.
Ready to register? Just follow this link.
I can't wait to see you at this year's Building With Purpose Conference!