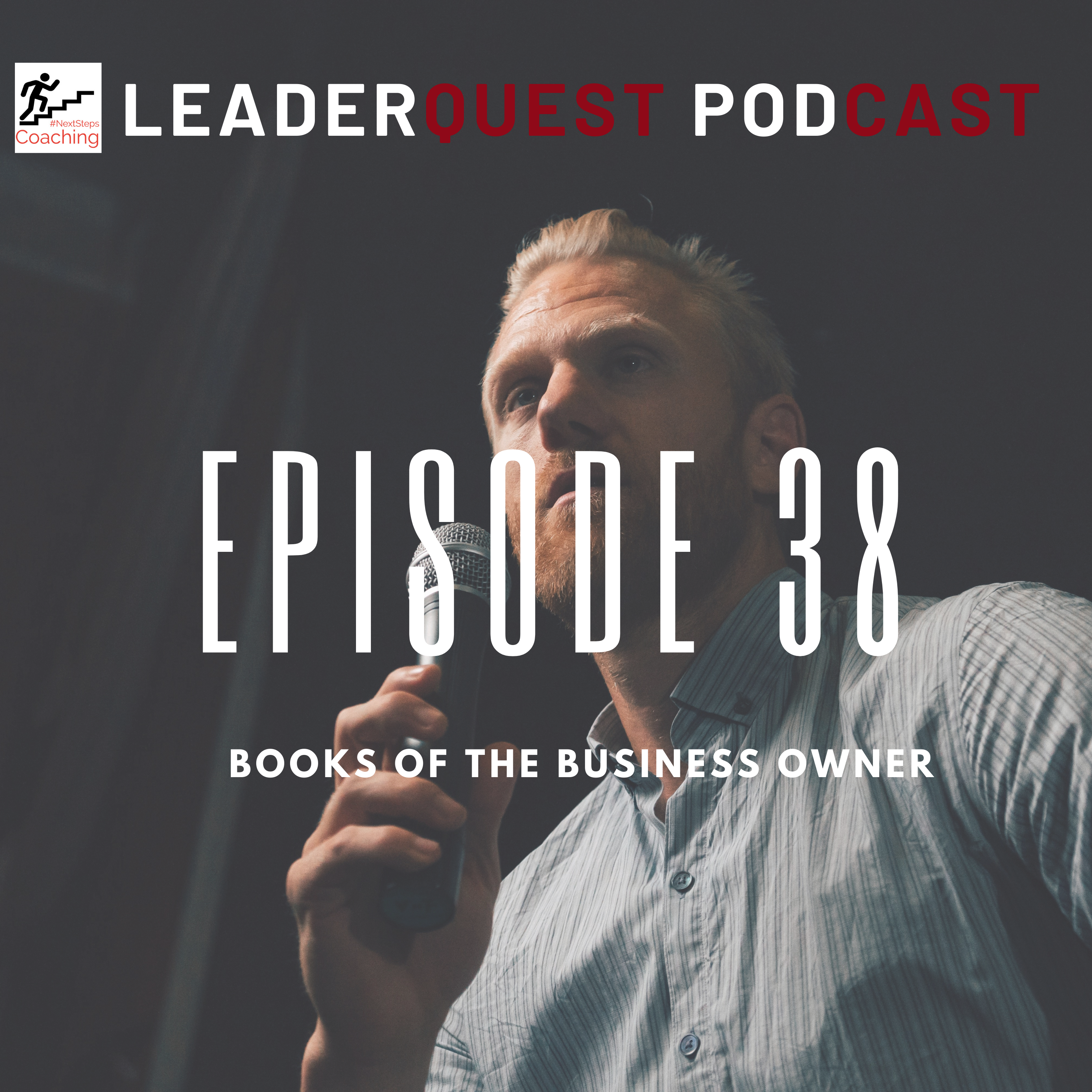 Books of the Business Owner
It has been said that leaders are readers. This week, we are giving you the books of the business owner. Dr.'s Juanita Webb, Scott Thor, and I will each give you our top 5(ish) books that have shaped our life, business, and practice.
Taking Shape
Each of these books has shaped us in some way. From hobby books to professional literature, we cover ancient literature, the power of story, and leading effectively.
What are your top 'go-to' books. Leave a comment and let us know!
The books we cover:
The Power of Habit by Charles Duhigg
The Richest Man in Babylon by George Clason
Forged in Crisis by Nancy Koehn
Free to Focus by Michael Hyatt
The Emotionally Healthy Leader by Peter Scazzero
Halftime – Bob Buford
The Kaizen Way – Robert Maurer
The Simple Path to Wealth – J.L. Collins
Atomic Habits – James Clear
The book of Proverbs
Radical Candor: How to be a Kick-Ass Boss – by Kim Scott
Getting Naked: A Business Fable About Shedding the
Patrick Lencioni (There were several of his books mentioned. Read all of them!)
Principle-Centered Leadership by Stephen Covey
David vs Goliath: Underdogs, Misfits, and the Art of Battling Giants – by Malcome Gladwell
Switch: How to Change Things When Change is Hard – by Dan and Chip Heath
About Justin
If you're new to the podcast, welcome!
My name is Justin, and I'm an Elite-Mindset and success coach. Throughout my career, I've been a pastor, educator, and serial entrepreneur. I help entrepreneurs, business owners, and world-changers attain elite mental performance through burnout prevention, habits, and compounding daily wins.
About the Mastermind
The Bakersfield Mastermind is a collaboration between Dr.'s Scott Thor and Juanita Web.
To hear Scott's interview, go here.
Listen hear Juanita's interview, go here.
To watch video replays, go here.
Want to connect with Justin and reach your own full potential and elite mental performance? Email him.
Podcast: Play in new window | Download
Subscribe: RSS