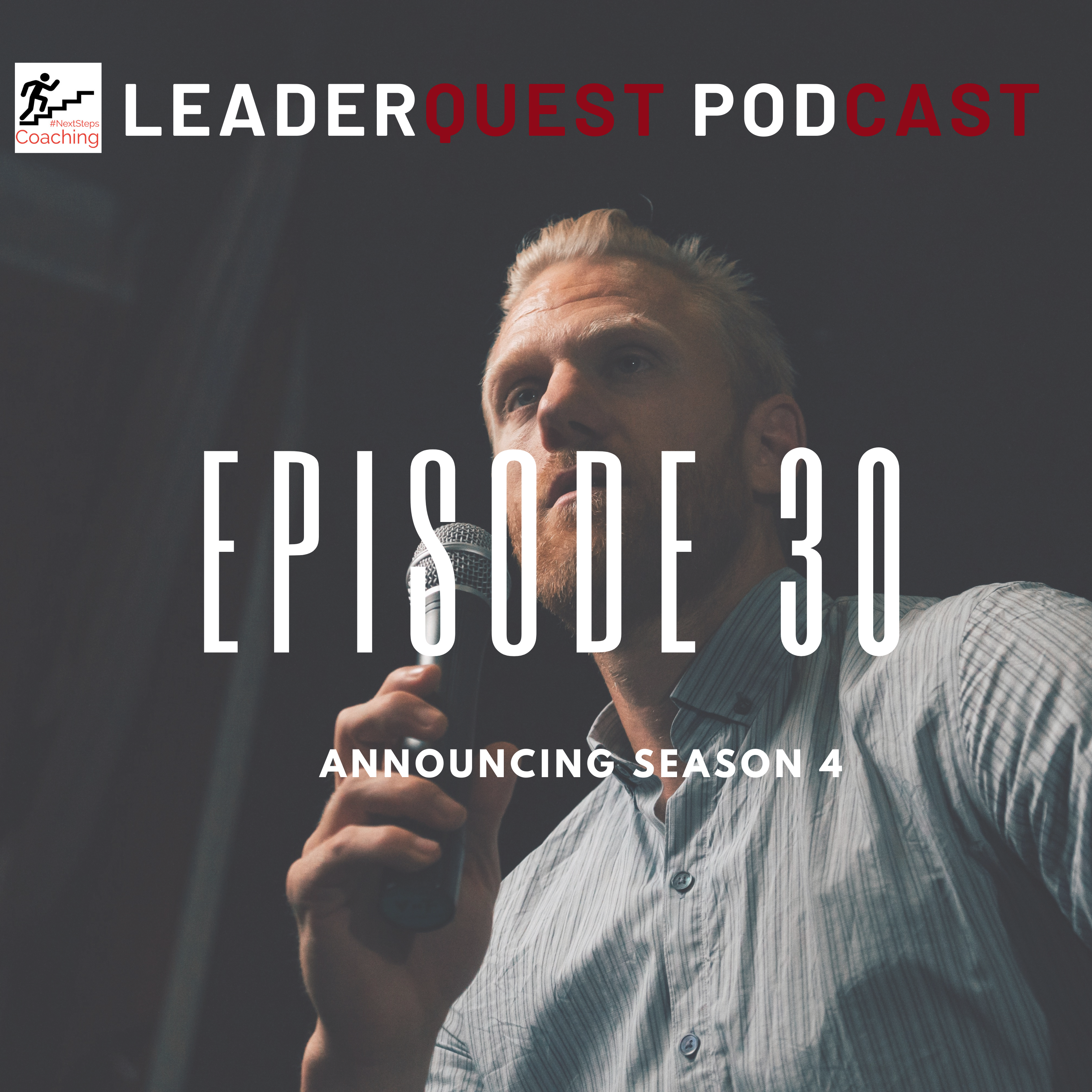 Today I'm excited to launch the inaugural episode of the LeaderQuest Podcast Season 4!
It's crazy to think that just over a year ago, this project started. Since then, we've talked about leadership health (Season One), the Building With Purpose Conference (Season 2), and spoken with thriving business owners in the midst of COVID (Season 3).
Now, it's time to help you with real, practical steps to start (and grow) your business.
LeaderQuest Podcast Season 4 is designed to help you, wherever you are at, start and grow your business.
I'll have interviews with experts in the fields of HR, human performance, finance, and operations.
We'll also talk shop on what you can do to
Start a business
Manage Employees
Create a viable product
Find mentors
Establish your niche
And much, much more
Introductory Episode
This introductory episode of the LeaderQuest Podcast Season 4 lays it all out and tells you in detail where we're going, what's next, and some advice and guidance if you're facing burnout. (Because who isn't tired and frustrated right now).
Give it a listen. Subscribe. Then leave a review.
Subscribe to my newsletter and receive a FREE 5-day course on productivity:
Follow me on social media:
Website:
Twitter:
Instagram:
LinkedIn:
Podcast: Play in new window | Download
Subscribe: RSS