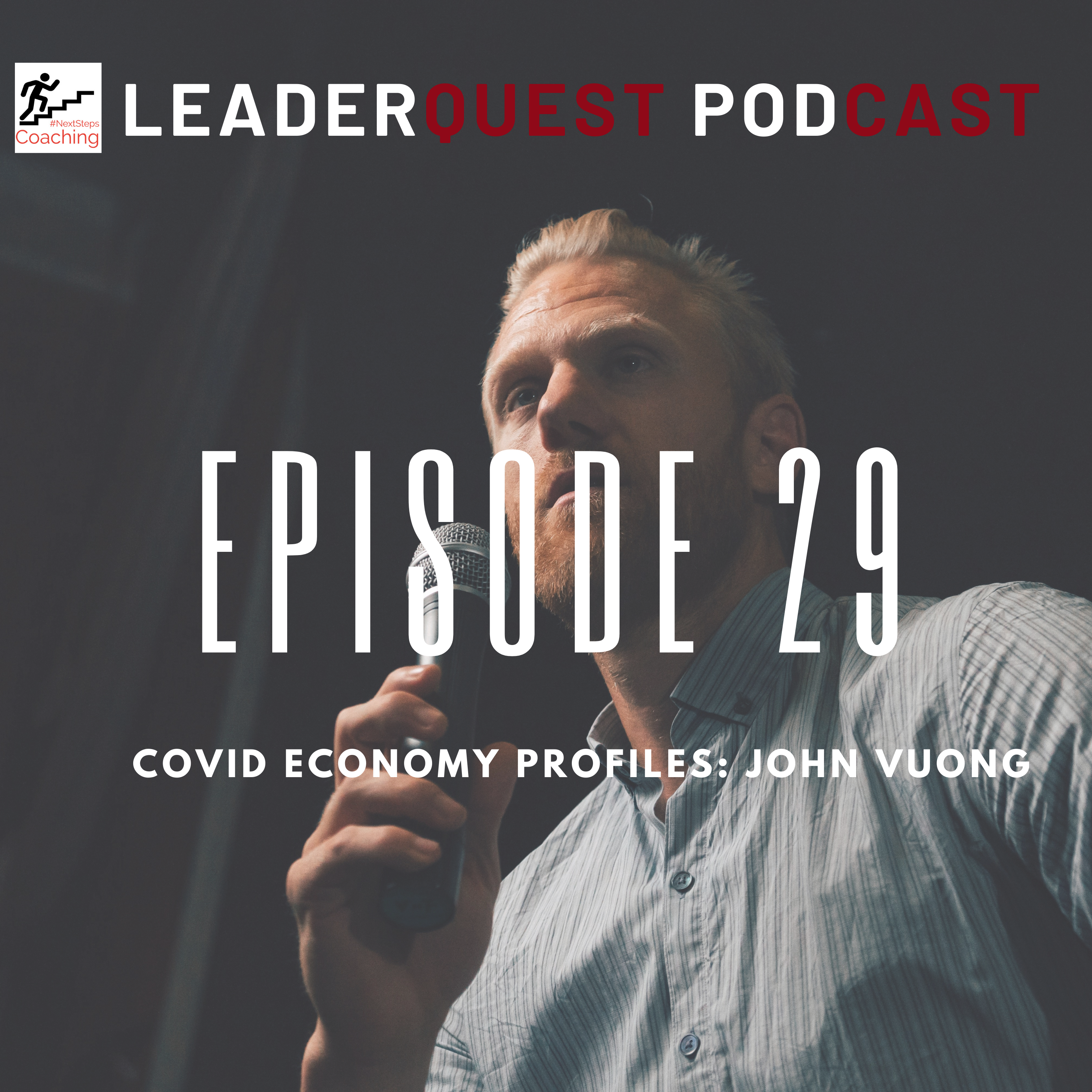 Today's interview is with John Vuong of Local SEO Search.
Welcome to season three of the LeaderQuest Podcast! This season we are focusing on small business leaders who have had to pivot or transition during the 2020 Covid Economy.
Each interview was structured around three main questions:
How did your business pivot during 2020?
What does the future (2021) look like for your business?
What is a current problem or question that your facing?
During each interview, you'll hear real stories from real business owners. They will share their highs and lows, along with important lessons learned along the way. You'll be able to take their knowledge and turn it into wisdom.
Today is John Vuong of Local SEO Search based in Toronto, Canada.
About John
John's assistant reached out to me about being on the podcast, and I instantly said yes. Our dramatic rise in work from home and the quick transition to digital interaction made this interview a no brainer.
John works extensively with businesses and brands to help them navigate the ever-changing rules around online engagement. With extensive experience in marketing, sales, and customer experience, John brings a wealth of knowledge to the podcast.
As Toronto based business (my first international interview), John still spends time with each client helping them understand their local environment. He and his team will create a custom package for you to help your business succeed.
Connect with John Vuong of Local SEO Search
Website: https://www.localseosearch.ca/
Subscribe to my newsletter and receive a FREE 5-day course on productivity:
Podcast: Play in new window | Download
Subscribe: RSS