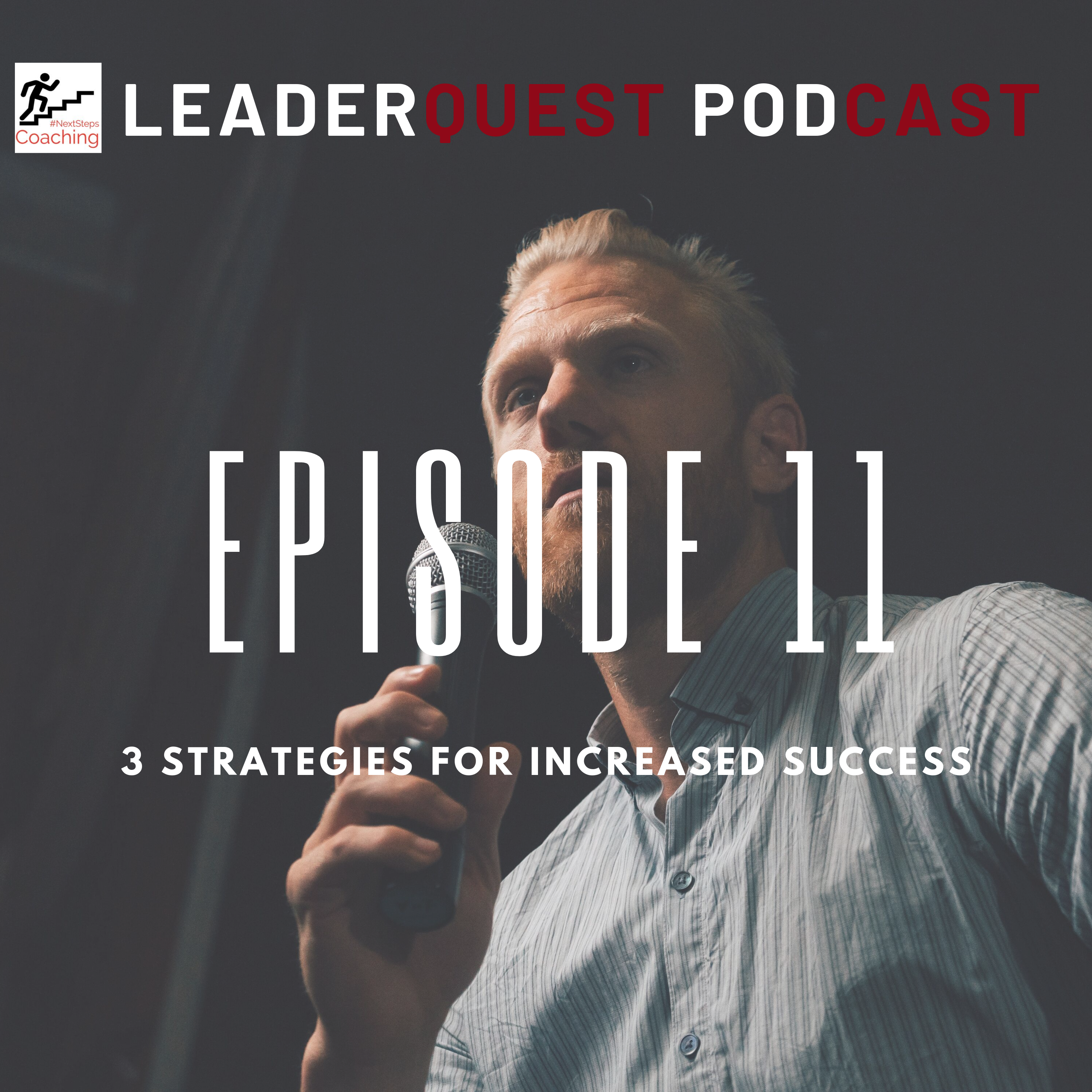 3 Strategies for Increased Success
Welcome to this week's episode of the LeaderQuest Podcast. This week, we are talking about 3 strategies for increased success.
We are all going to experience frustration, setback, and a lack of motivation. Those that are able to push through those feelings and pursue their goals and dreams are those that will find success.
Some of it is about mindset. Knowing what you're pursuing is vitally important.
But another part of the equation is knowing how to work smarter, not harder.
Today's episode tackles that component.
Here are three things you can do to find success in the daily grind of life, business, family, and dream chasing.
As always, thank you for listening! I really appreciate it.
Please be sure to like, share, leave a comment, and turn on notifications to keep aware of upcoming events, live streams, and new video releases.
Follow me on social media:
Podcast: Play in new window | Download
Subscribe: RSS