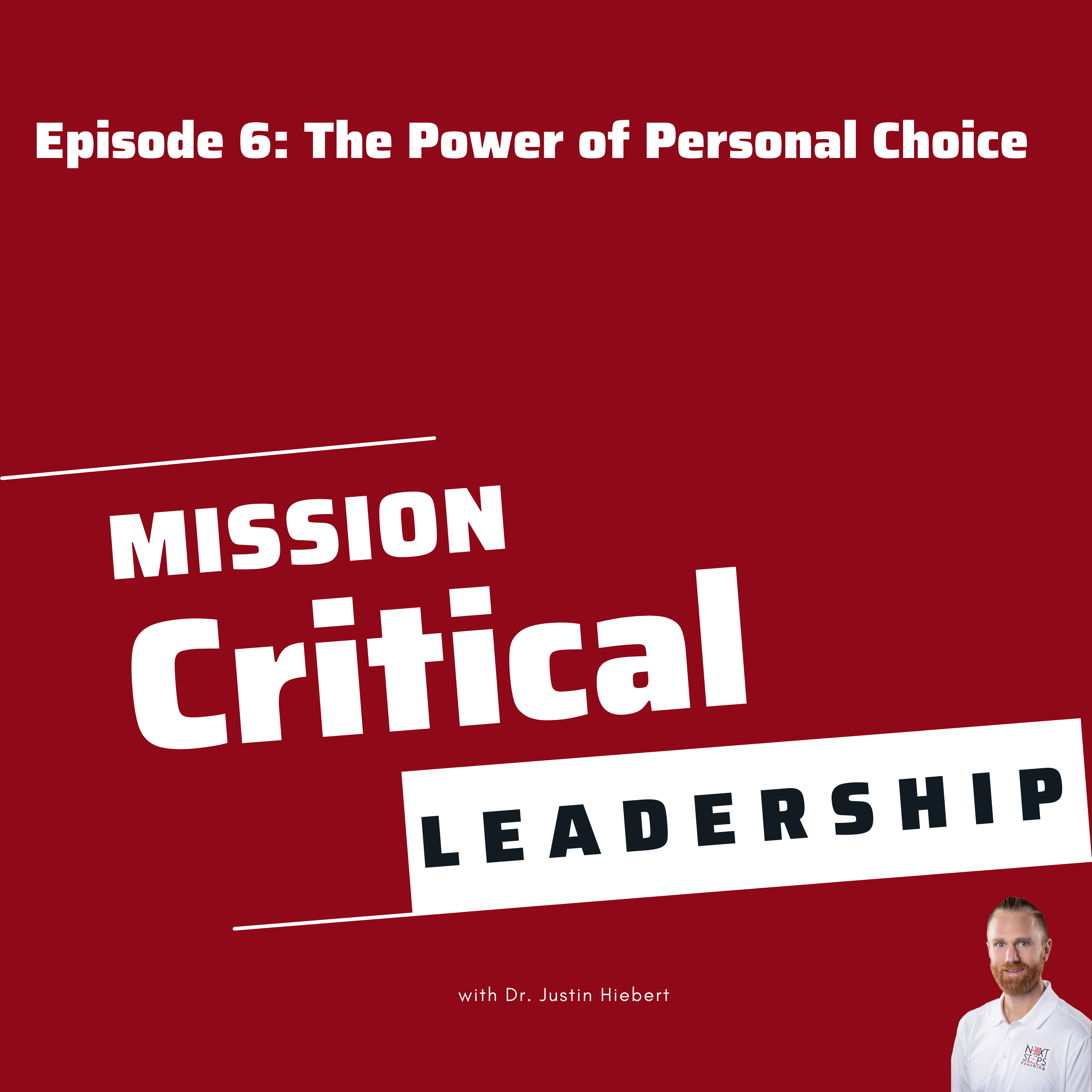 Every day, we are all blessed with the power of personal choice.
We all face the tension. Faith or fear. Courage or cowardice. To be brave or be afraid.
Each and every action we make influences our future and brings us closer to our final destiny.
Do you like the trajectory you're on?
That's the question we wrestle with in today's episode.
In This Episode
In this episode, we talk about the power of personal choice. Justin shares his family history and how one courageous choice, made over 100 years ago, has directly affected him today. For four generations, this story has been shared in his family, and he plans to share it for another four.
We also talk about:
Your "rocking chair" reflection.
Coaching the gap from where you are to where you want to be.
How you can reshape your future destination through deliberate action.
What's at stake in your personal legacy.
Thank you for listening, be sure to subscribe and leave a 5* review so we can continue to reach more mission-critical leaders.
About Justin
Dr. Justin Hiebert works with mission-critical leaders to accomplish the unimaginable. Realizing that no leader has ever needed more things to do, he works with his clients to get the right things done. His clients rise above burnout, captivate their teams, and transform their communities. By engaging their hearts and minds, his clients unlock their full potential to be, do, and have it all. This affords them the ability to leave a legacy of influence and impact on the world. He is a husband, father, teacher, learner, and champion of joy. He resides in Bakersfield with his wife, four kids, two cats, and one dog. In his free time, he loves exercising, riding motorcycles, and doing anything outdoors.
Podcast: Play in new window | Download
Subscribe: RSS