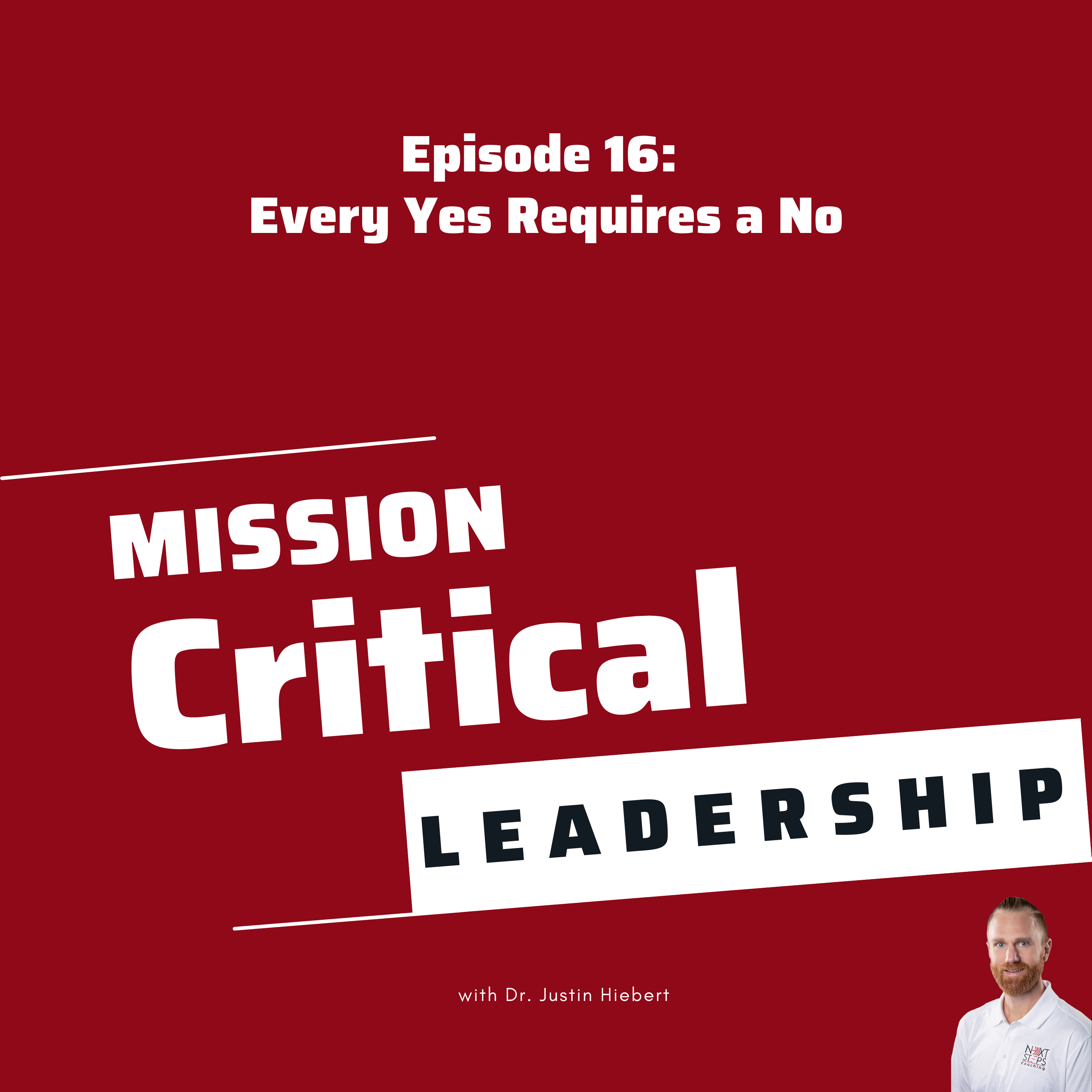 Every day, we make decisions about who we are becoming. We have to realize that every yes requires a no. Every time we pursue one thing, we say no to another.
Learn how to discern how to say yes and no to the right things, on today's episode of the Mission-Critical Podcast.
Every Yes Requires A No
What do Benjamin Franklin, Jesus, and Dwight Eisenhower have in common? They all gave speeches on how to appropriately count the cost.
Franklin did so facing treason as he prepared to sign the Declaration of Independence stating, "We must all hang together or we will all most assuredly hang separately."
Jesus told those that followed him to make sure they knew the cost of going to war. A complete transformation is not easy and it will require sacrifice. How will you know when it's worth it?
Eisenhower issued his executive command order to encourage troops on the eve of the D-Day Invasion and commit them to the task at hand. Only good guys, willing to sacrifice it all, can stop bad guys bent on evil.
In This Episode
In This Episode, we talk about what is required of you when you realize that every yes requires a no:
What Franklin, Jesus, and Eisenhower can teach us about counting the cost
Abraham Lincoln's premonitions and commitment to do it anyway.
5 Factors to consider when you need to count the cost
And much more!
About Justin
Dr. Justin Hiebert works with mission-critical leaders to accomplish the unimaginable. Justin realizes that no leader needs more things to do, so he works with his clients to get the right things done. His clients rise above burnout, captivate their teams, and transform their communities. By engaging their hearts and minds, his clients unlock their full potential to be, do, and have it all. This affords them the ability to leave a legacy of influence and impact on the world. He is a husband, father, teacher, learner, and champion of joy. He resides in Bakersfield with his wife, four kids, two cats, and one dog. In his free time, he loves exercising, riding motorcycles, and doing anything outdoors.
Podcast: Play in new window | Download
Subscribe: RSS