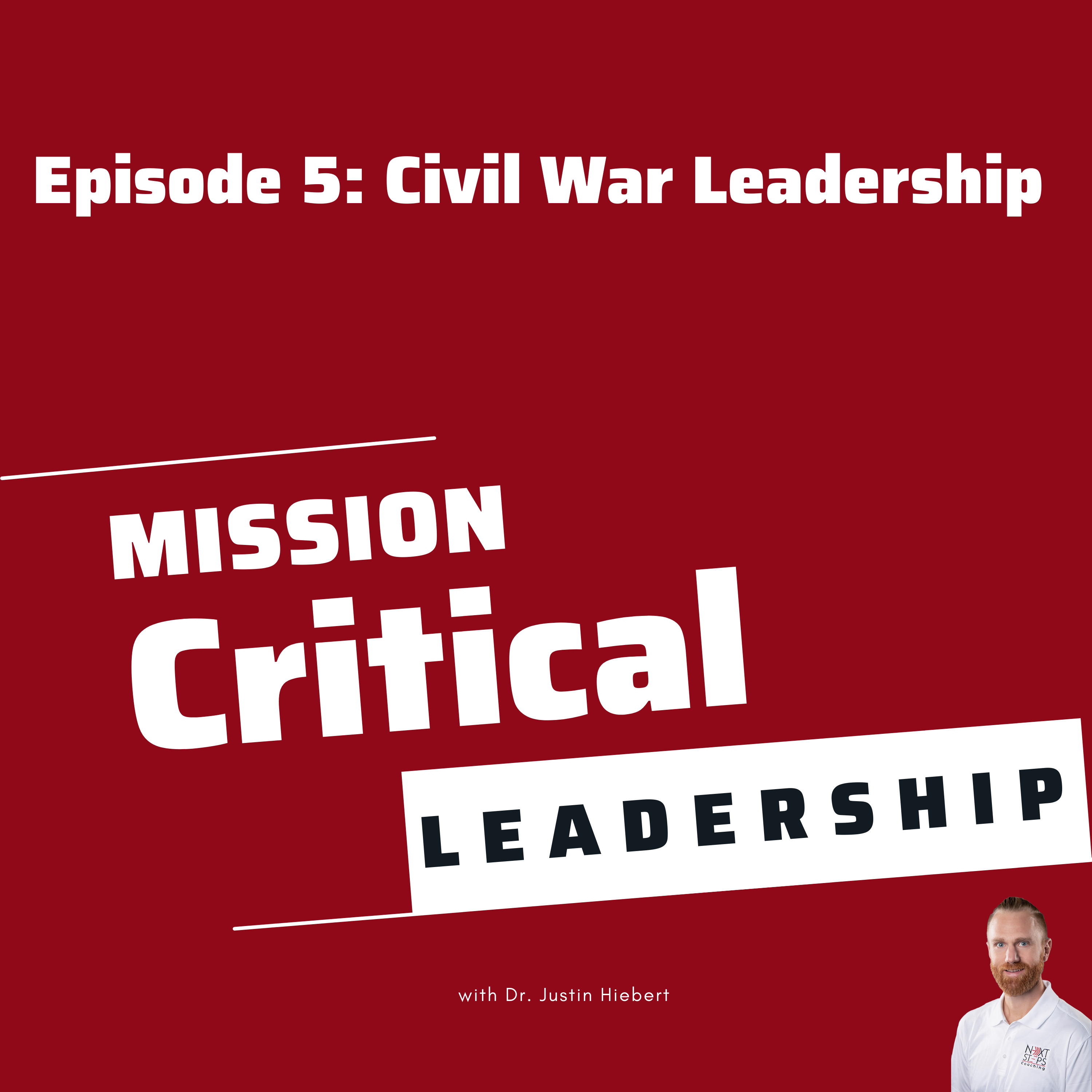 Welcome to the Mission-Critical Leadership Podcast! In this episode, we're talking about three leadership lessons from the Civil War you need to learn on your journey as a mission-critical leader.
We're all on a journey. We all face hardships. We all have shortcomings and difficulties. That's a given. What's not a given, is our response. We can choose to rise to those moments, see an opportunity instead of an obstacle, and choose to rise above.
OR
We can shrink back, live in fear, and play small.
The American Civil War gave us insights into both. While there are thousands of lessons we could cover, today, we're going to cover three.
Three Leadership Lessons from the Civil War
1.) The Rosecrans Principle – or why you need to take action and not just plan.
2.) Learn Self-Master – or why people loved Lincoln (and they'll love you too).
3.) Learn to apologize – or why humility is your greatest leadership asset.
As a history fan, and a mild Civil War historian, I can't wait to share this episode with you.
Let's dive into three leadership lessons from the Civil War!
Want more mission-critical resources?
Have a leadership question you want answered?
podcast@justinhiebert.com
About Justin
Dr. Justin Hiebert works with mission-critical leaders to accomplish the unimaginable. Realizing that no leader has ever needed more things to do, he works with his clients to get the right things done. His clients rise above burnout, captivate their teams, and transform their communities. By engaging their hearts and minds, his clients unlock their full potential to be, do, and have it all. This affords them the ability to leave a legacy of influence and impact on the world. He is a husband, father, teacher, learner, and champion of joy. He resides in Bakersfield with his wife, four kids, two cats, and one dog. In his free time, he loves exercising, riding motorcycles, and doing anything outdoors.
Podcast: Play in new window | Download
Subscribe: RSS