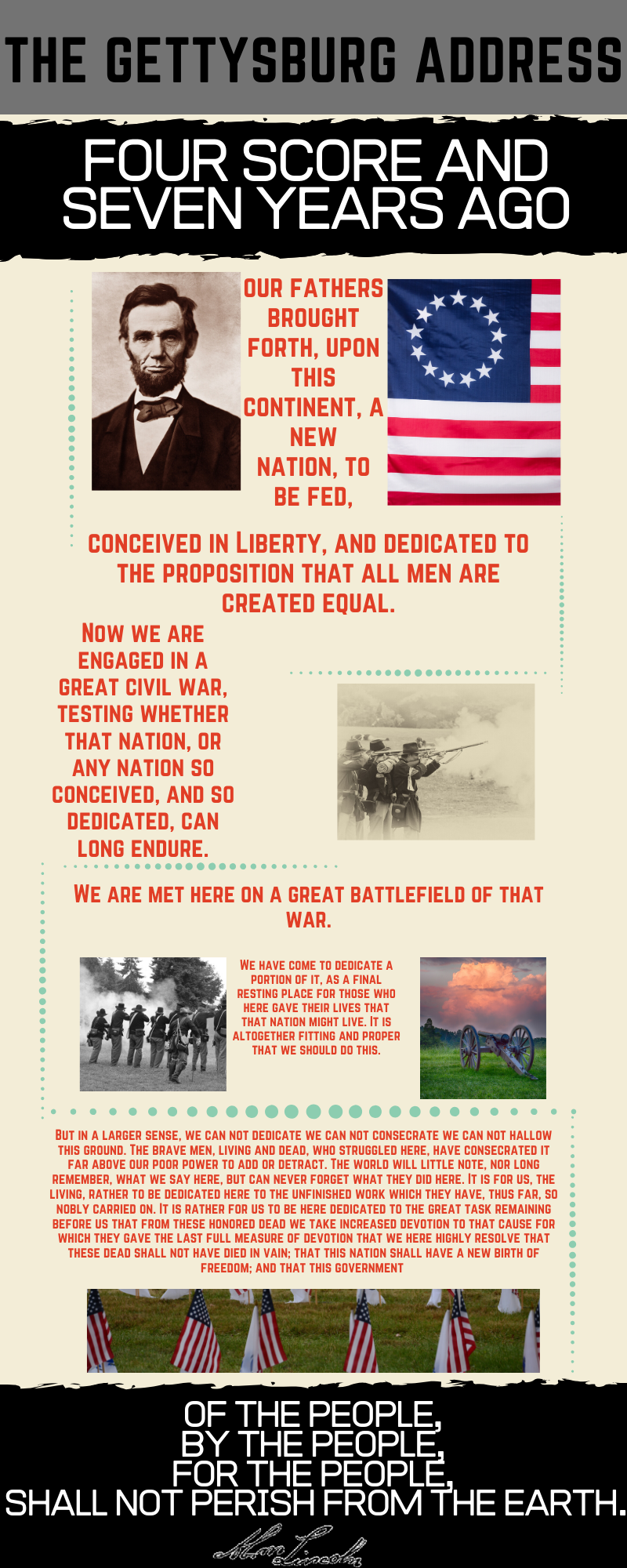 There are tales of a young Lincoln staying awake at night, sitting in his parent's parlor, listening to adult's converse. He would stay up past his bedtime listening intently to every word. At the end of the evening, he would go to his bedroom and replay the conversation in his head. Through his own admission, he would pace back and forth until he understood every word and perspective that was shared. Only then was he able to relax enough to go to sleep.
Dedicated To Mastery
This commitment to mastery shaped the success that Lincoln would experience throughout life. It gave him his great oratory skills. During the Gettysburg address, he captivated the crowd and it is largely regarded as one of the greatest speeches of all time.
Edward Everett, after the Gettysburg battle, remarked,
"I should be glad if I could flatter myself that I came as near to the central idea of the occasion, in two hours, as you did in two minutes."
Everett's assessment is no exaggeration. He was a fellow speaker that day. He spoke right before Lincoln, for two hours, and yet I'm guessing you've never heard his speech. Instead, it was Lincoln's two-minute address that became famous. His commitment to mastery gave him the oratory skills needed when the occasion arose.
Similarly, at the beginning of the war, Lincoln had zero understanding of military strategy and his chief officers let him know it. Lincoln, always dedicated to mastery, however, stayed up late studying every night. Reading books, pouring over history, evolving his own understanding, it wasn't long before he had developed a plan and wanted to implement it. General McClellan laughed at it and dismissed it. Eventually, McClellan was replaced by Grant and put into effect. It was in fact, the strategy that won the war for the north. By the end of the war, Lincoln was widely regarded as a genius military strategist. His commitment to the mastery of any given subject or problem distinguished him from his peers.
Our Own Commitment
What does our own commitment look like? Can we say that we are dedicated to mastery? Not proficiency. Avoid average. Not "slightly better" than the competition. Mastery. Excellence. The desire to be the best. Are we unwaveringly committed to that? Do we pace our bedrooms and night, committed to mastering the problems and opportunities before us?
In business?
In our marriages?
With friendships?
Towards our customers?
Pick any area of life and become committed to mastery. Then pick a new area. Repeat. Soon enough, you'll find yourself successful.
This is an excerpt from a recent talk I gave to business leaders and has been adapted for the blog. For any coaching inquiries related to developing your leadership capacity, please email me.
The Gettysburg Address: