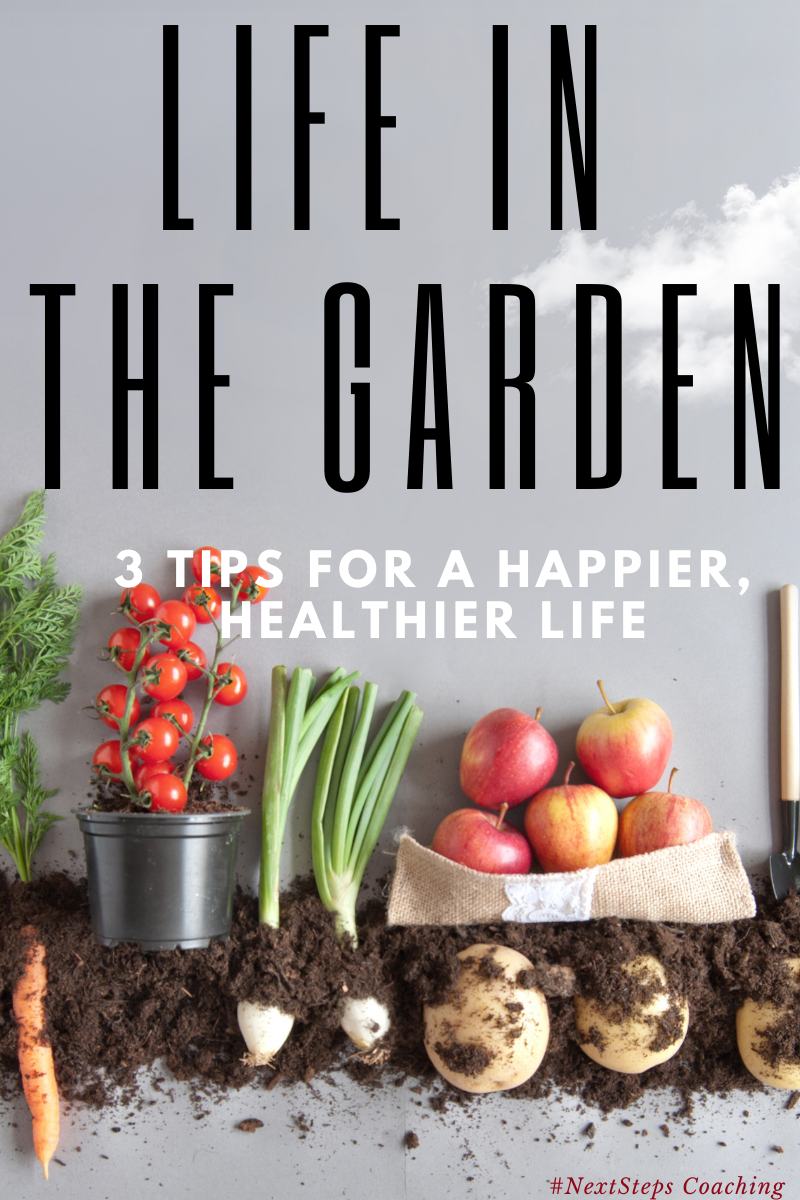 I have spent much of my life in the garden. What I have discovered in the soil holds true in my soul: the time spent pruning, watering, and nurturing is never wasted.
Life in the Garden
As a kid growing up on the plains of central Kansas, I spent much of my time in the garden. My family grew a fair amount of our own food, and it was usually one of my daily tasks to spend a certain amount of time clearing the weeds from the produce.
Strawberries.
Rhubarb.
Tomatoes.
Carrots.
Beans
Cucumbers.
Peas
Corn.
We grew a whole variety of food. However, it wouldn't take long in the humid days of summer to see weeds grow up right along with the crops.
So for thirty minutes every day, I'd be out there making sure only the good stuff grew.
As I got older, I started to hate it more. As a teenager, there were thousands of other places I'd rather be than in the garden doing work.
Now, as an adult, I wish I had more time to devote to my own garden. The thirty minutes a week are far too few.
However, my time in the garden has made me realize the many ways I want to cultivate a fruitful and bountiful personal life.
Here are three takeaways from my life in the garden.
1.) Remove the bad, harmful, and damaging weeds.
I've already mentioned my disdain for gardening as a child. Part of it was my allergies. They were so bad growing up, my eyes would swell shut and I found it difficult to breathe. There were many days where a family member would have to escort me around the house because I couldn't see, my eyes crusted over with goop.
If it were like that inside the house, you can imagine how bad actually having my face near the plants.
However, in those brief moments where I could concentrate and focus on getting something accomplished on a row of cucumbers, I always took satisfaction in seeing progress.
Weeding gave two primary benefits: clear signs of work done, and better yields.
In our own lives as leaders, we see the same benefit. When we weed out the poor, distracting, bad, harmful, and damaging 'weeds' of our lives, we see clear progress and get better yields.
Our souls are full of many bad weeds.
Pride.
Arrogance
Destructive relationships.
Bad habits.
False mental beliefs.
Spending time in coaching, counseling, mentorship, business alliances, and other thought-provoking and challenging ideas weeds out these self-perceived limits and gives the good, nurturing fruit of leadership space to grow.
2.) Prune and nurture the good.
As you clear out the weeds, you give the good fruit space to grow. At the same time, this good stuff needs to be pruned, fed, and watered. Carefully cutting off areas of less productivity and overgrowth gives the main plant more time to thrive.
In the garden, watering and fertilizing your plants also leads to bigger yields.
For the garden of your soul, the same beneficial steps need to be taken.
Limit the amount of 'good' in your life to pursue the 'great.'
Take control of your calendar to get more of the right things done (and not just more things).
Limit (and eliminate) time with people who drain you, your time, and your resources.
Spend time with people who bring your more life, vitality, abundance, and joy.
3.) Cultivate beneficial species together.
A lesson I learned early from my life in the garden is the power of beneficial and antagonistic plants. In my raised beds, I made the mistake of planting tomatoes and cabbage too close together.
While it seems like no big deal, in terms of plant production, it was a very big deal.
My main tomato plants, living next to beneficial plants, grew and thrived. I was harvesting tomatoes and cucumbers on a regular basis.
The tomatoes that were planted near the cabbage resulted in both plant species struggling. The cabbage never had more than a few leaves, and the tomatoes stopped growing after a foot and never produced fruit.
Thankfully, I was able to transplant the cabbage, and now both are thriving (well away from each other).
Plants need the right environment to survive. This includes their relationships with other plants.
In our own lives, we have the same problems. When we are too near negative thinking, small-mindedness, hypocrisy, anger, judgment, fear, and limiting beliefs, we start to adapt to the same. Just like in my garden, there is a general failure to thrive when we are in the wrong environments.
Removing that negativity from your life and exposing yourself to like-minded people and beneficial thoughts results in more of the same.
Expose yourself to positive and be positive.
—
What about you? How have you seen one of your hobbies benefit you in your professional life?