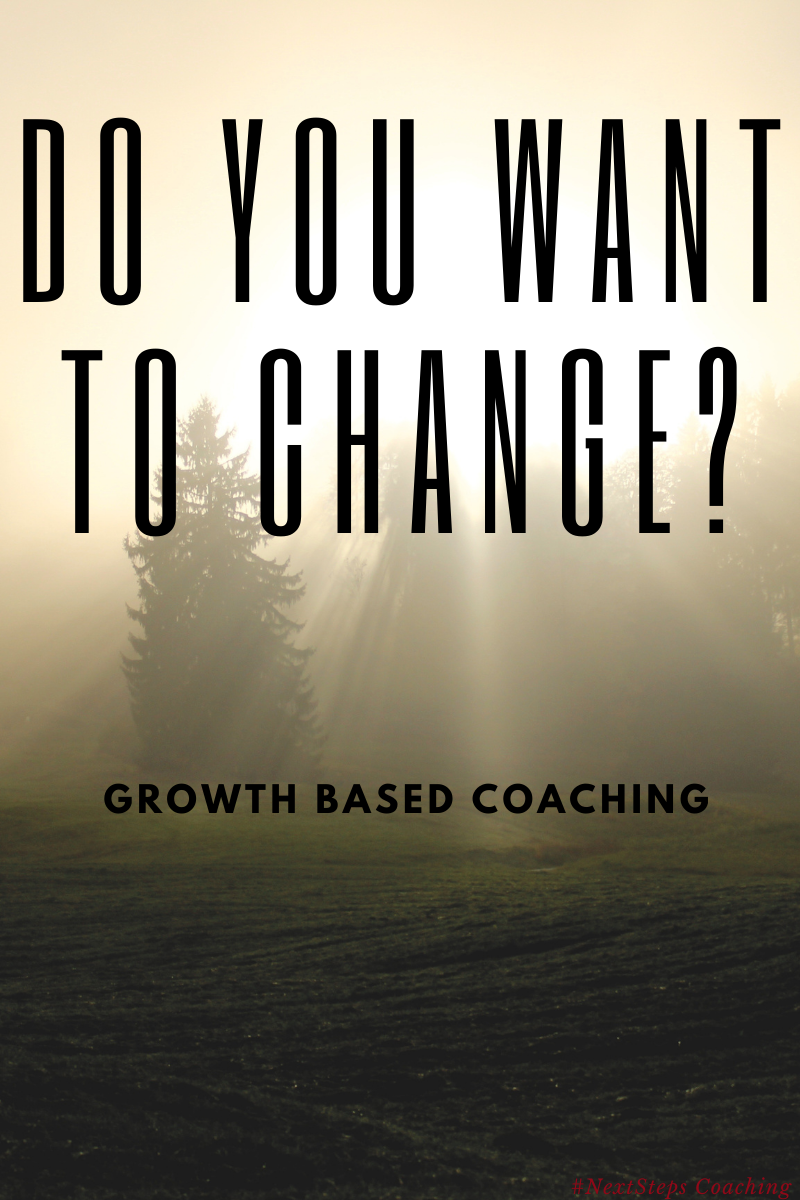 In coaching, I'm willing to do anything I can to help you reach your goals. The one thing I can't do, however, is make you want to change. That's why I ask all potential clients, Do you want to change?
The Origin of the Question
While walking the earth, Jesus performed lots of miracles, engaged in teaching the masses, and healed people. In one such instance, he asked the man, Do you want to get well?
It seems rather odd, that question.
Who wouldn't want to get well?
Well, it turns out, quite a few of.
In fact, quite a few of us like being sick in one way or another.
We feel comfortable where we are stuck. In the small beliefs we hold. We see it in the minor discomforts of life, that one way or another, we are all stuck and most of us like being there.
It's safe.
Comfortable.
It's also killing us slowly.
Jesus asking, do you want to get better expresses the true desires of our hearts.
Do you want to let that burden go?
Are you willing release your doubt and fear?
Do you want to experience something different?
Because if you do, he offers to help. But if you like where you're at, he's also willing to leave you there.
In coaching, I've seen the same thing happen.
Do You Want To Change?
Whenever I meet with a potential client, we spend a little bit of time getting to know each other. I need them to trust me and give them space in our first session to ask anything they want about me. I'll disclose (within reason) whatever the need to feel comfortable.
It's also a time for me to see where they are at. It's a chance to make sure they are willing to engage in the process with both their head and their heart.
And one question I ask everyone is, "Do you Want To Change?"
I can do a lot for you: provide excellent coaching, recommend books and other resources, give you extra time, and other tools at my disposal.
The one thing I can't do for you is make you want to change.
That's the one thing you have to bring to the relationships: you have to want to change. To get better. To experience life anew.
If you're unwilling to do that, there's really not a lot I can do.
But if you honestly bring that one thing to the table, everything is suddenly a possibility.
Relationships renewed and restored.
Businesses thrive.
Health improved.
Lives impacted.
All because you agreed to show up fully in the world and agreed to change.
But it all starts with the question:
Do you want to change?