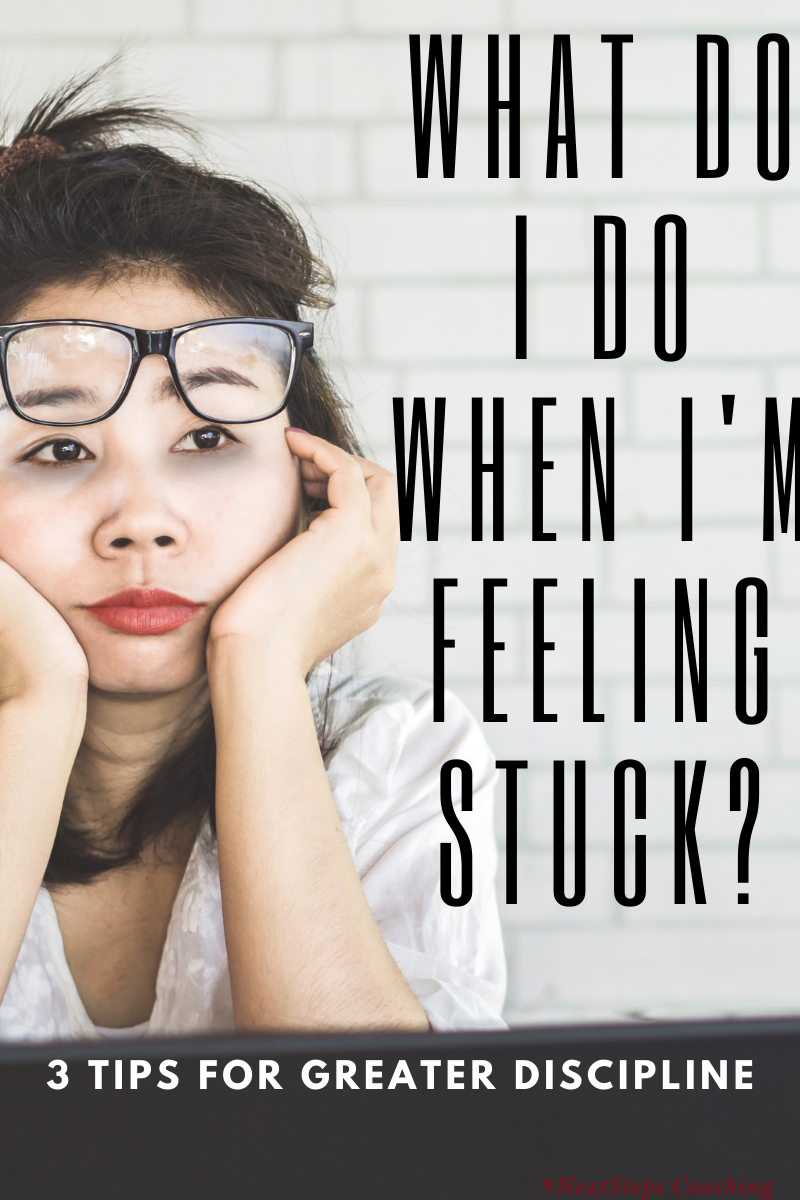 One of the most popular questions I get is, "What do I do when I'm feeling stuck?"
It's a question based on motivation. The question really being asked is, "How do I overcome my lack of motivation?"
I get it.
I struggle with motivation too.
Honestly, if I worked out when I was motivated, I'd work out maybe twice a week. More than likely, once. (Or none at all!)
Motivation, outside of the beginning thrust on a new and exciting project, is largely useless in personal development.
Instead, we need to rely on discipline. Building a life of discipline is simple (not necessarily easy), but it is rewarding.
Here are three ways to build a life of discipline:
1.) Create clear and compelling goals
As I've written about before, clear and compelling goals are the greatest asset you have to overcome the lack of motivation.
Good goals are SMARTER
Specific
Measurable
Achievable
Relevant
Timely
Energizing
Rewarding
A lack of motivation could mean that our goals aren't clear enough. A bigger problem is that we don't reward ourselves for a job well done. As Shawn Achor highlights in his TEDTalk (and amazing book), by failing to reward ourselves for achieving our goals, we subtly teach our brains that our work doesn't matter. In other words, by failing to reward our progress we learn that progress doesn't matter.
Our brain says, "What's the point?" and gives up.
If you're struggling with the question "What do I do when I'm feeling stuck?" create clear, simple, and compelling goals.
2.) Be a Part of a Community
It's hard to go it alone. Whether you're an entrepreneur growing a business, a spouse improving a marriage, or a coach in athletics, you can't do the journey of life alone.
Find a supportive community to help.
A community provides support, encouragement, perspective, and wisdom. It gives us strength when we are weak and positivity in a world filled with the negative.
A community of like-minded voices gives us the endurance and accountability to press on when we feel like giving up.
If you're struggling with the question "What do I do when I'm feeling stuck?" find others to walk the journey with you.
3.) Hire a Coach
A lot of coaching is accountability. More than the community, a good coach asks reflective questions, highlights understanding, deepens insight, and inspires action.
Great coaches help you see through your own bias, false beliefs, internal narratives, and weak spots. They equip you with the tools to overcome those rough edges. They leave you accountable to your action plan.
Just last week I was working with a client who didn't complete all of his growth homework for the week. After talking about it, we discovered that it was an important goal, but not the most important.
Instead, before hiring another employee (his task he gave himself for the week) he needed to free up time in his calendar (his new task). With more free time, he would be able to get new business, get caught up on billing, and have space to mentor and onboard effectively. Completing these tasks would ultimately do much more than "hire an employee" and instead give him the capacity to build his business.
That's a much more effective use of time!
Coaches can shorten the time it takes to learn tasks, complete projects, and accelerate to succes.
Looking for any of those? I'd love to walk with you on that journey.
If you're struggling with the question "What do I do when I'm feeling stuck?" hire a coach!