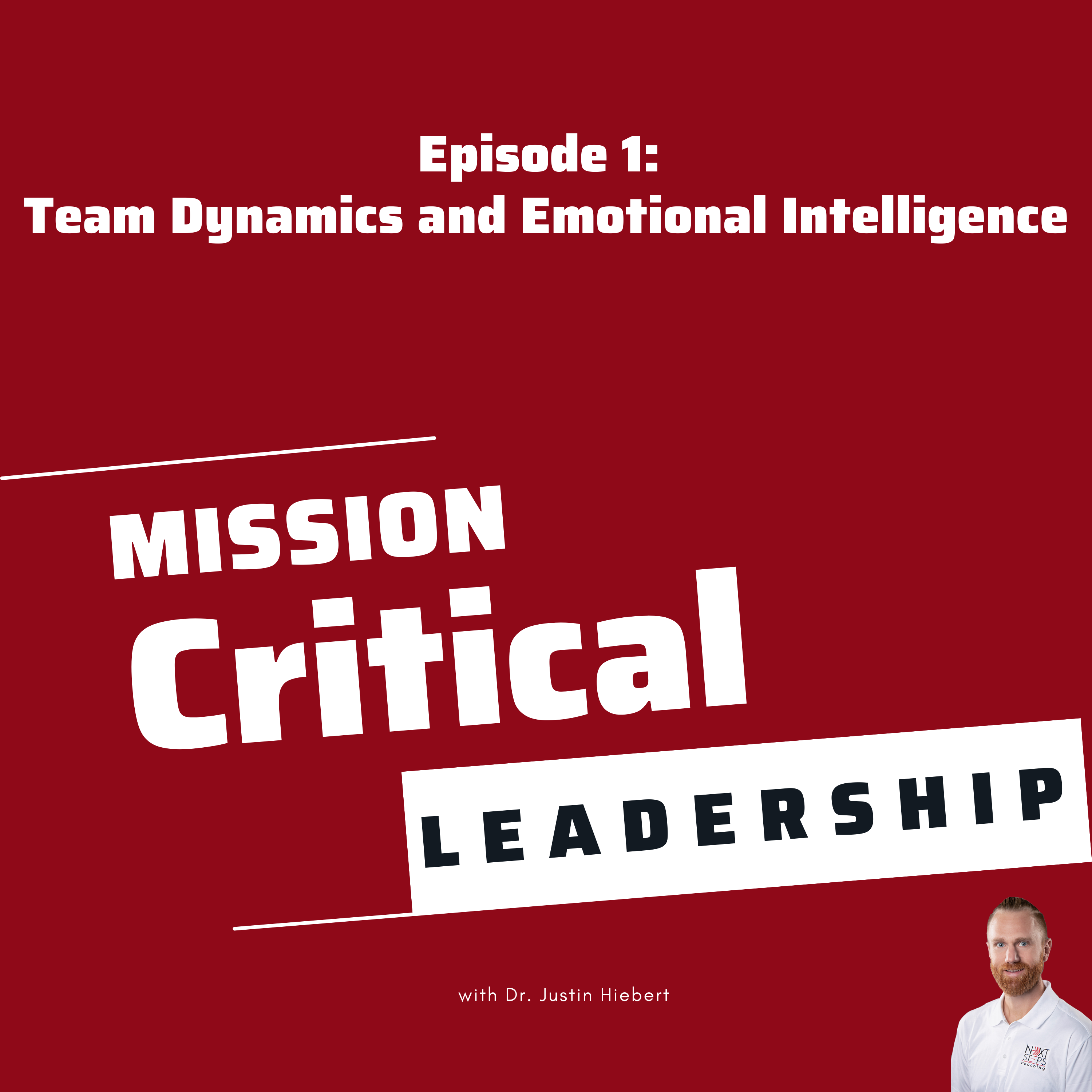 In episode 12 of the Mission-Critical Leadership Podcast, we talk about Team Dynamics and Emotional Intelligence. What are the benefits of a team with a high degree of emotional intelligence? How do we know when we have it? How do we develop it if we don't? We dive into that and a whole lot more in this episode. Join us.
In This Episode
In this episode, we talk about the team dynamics and emotional intelligence overlap that your team needs to have. We will discuss:
The benefits of emotional intelligence in your team
5 ways to build emotional intelligence in your team
And more!
Team Dynamics and Emotional Intelligence
Recently, I had a personal value disrespected. While it looked like I was angry, I wasn't. The problem is that disrespect and anger can present similarly. Where I failed was to make a clear expectation of my result. When that expectation wasn't met, it wasn't the other person's fault. It was mine. I needed to do better. Learning how to name, identify and express emotions appropriately is part of what it means to be a mission-critical leader. Had I done better, the team would have performed better. Let's learn about the relationship between team dynamics and emotional intelligence.
About Justin
Dr. Justin Hiebert works with mission-critical leaders to accomplish the unimaginable. Realizing that no leader has ever needed more things to do, he works with his clients to get the right things done. His clients rise above burnout, captivate their teams, and transform their communities. By engaging their hearts and minds, his clients unlock their full potential to be, do, and have it all. This affords them the ability to leave a legacy of influence and impact on the world. He is a husband, father, teacher, learner, and champion of joy. He resides in Bakersfield with his wife, four kids, two cats, and one dog. In his free time, he loves exercising, riding motorcycles, and doing anything outdoors.
Podcast: Play in new window | Download
Subscribe: RSS