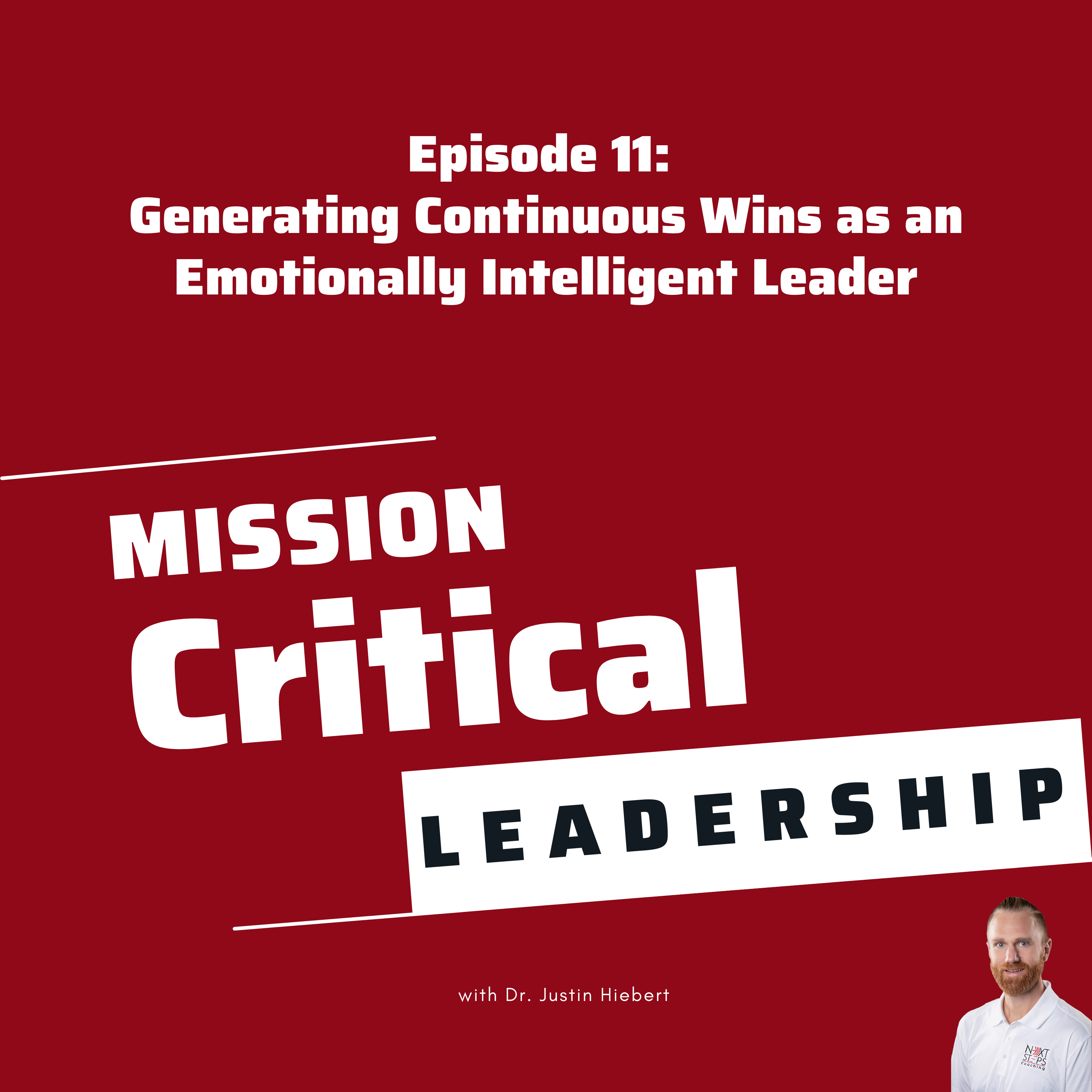 Welcome to Episode 11 of the Mission-Critical Leadership Podcast. In this episode, we talk about ways to create compounding wins as an emotionally intelligent leader. You'll walk away with three practical things you can do to grow as a leader, develop your emotional intelligence, and lead others effectively.
In This Episode
In this episode, we talk about:
Ways to create compounding wins as an emotionally intelligent leader.
How to avoid the emotional deficit.
Fostering a winning culture.
How to help others feel heard.
Ways to process difficult emotions.
And more!
Compounding Wins as an Emotionally Intelligent Leader
Here are two quotes I share in the episode to help you:
The emotionally unhealthy leader is someone who operates in a continuous state of emotional and spiritual deficit, lacking emotional maturity. – Peter Scazzero
The greatest leaders have no victims. The best victories make no losers. – Art
About Justin
Dr. Justin Hiebert works with mission-critical leaders to accomplish the unimaginable. Realizing that no leader has ever needed more things to do, he works with his clients to get the right things done. His clients rise above burnout, captivate their teams, and transform their communities. By engaging their hearts and minds, his clients unlock their full potential to be, do, and have it all. This affords them the ability to leave a legacy of influence and impact on the world. He is a husband, father, teacher, learner, and champion of joy. He resides in Bakersfield with his wife, four kids, two cats, and one dog. In his free time, he loves exercising, riding motorcycles, and doing anything outdoors.
Podcast: Play in new window | Download
Subscribe: RSS