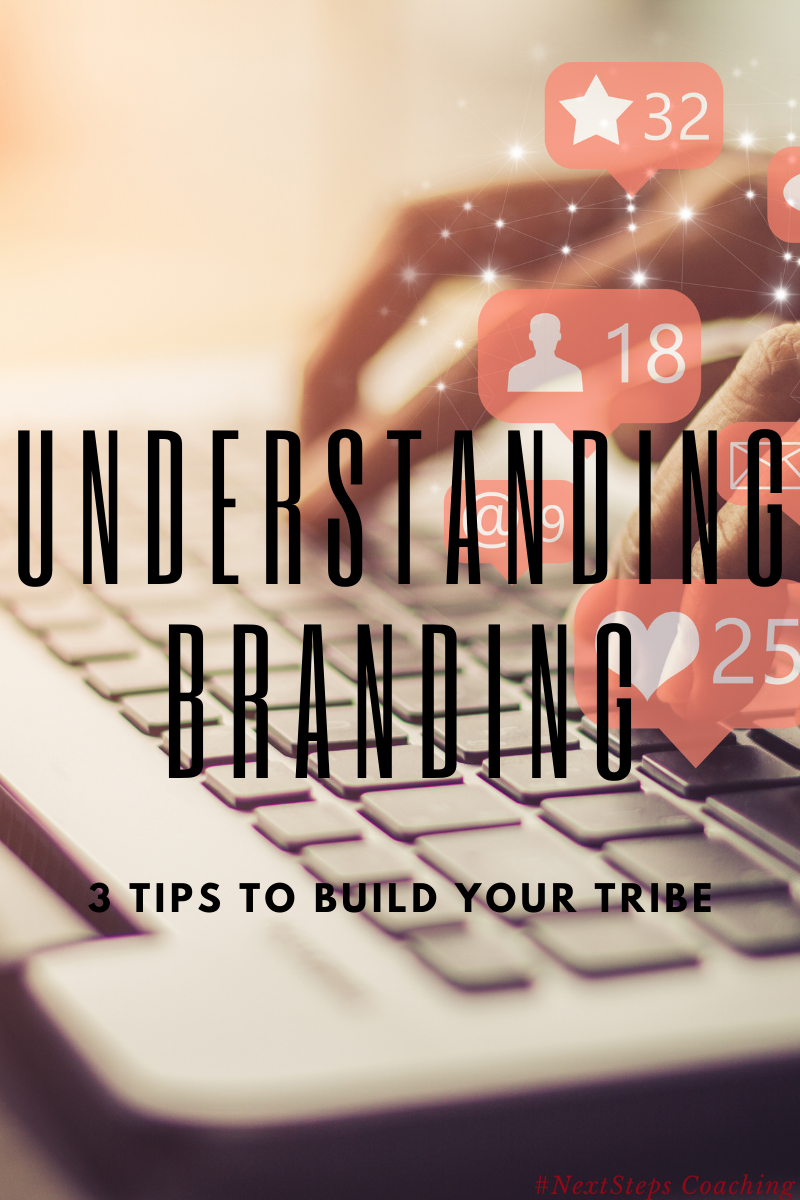 Understanding branding, the image you present to your community, is the final piece to a growing and successful business.
In many ways, this is the 'sexy' part of business ownership. At the very least, it's the component people think about first. Branding is about marketing, your public image, and advertising. Understanding branding, however, is about knowing the ways in which you need to line up with that image. If you as the business owner aren't in congruence with the image you want to present, your business will fail.
Marketing can't fix a broken financial model or dysfunctional operations. Marketing can't help a company with an unclear vision or that doesn't live up to its values. Marketing can't overcome a product that does not deliver value or a terrible standard of service or a poor sales process. Marketing is a mirror of the truth for the business.*
Failing the Image Test
Part of my story includes being a pastor. There were many parts of that job that I loved. I can also acknowledge that it had more than its fair share of hardships and trials.
Compounding that difficulty was the fact that I worked in what's often labeled a 'turnaround church.' The short version of it is: Turnaround churches are small and often (but not always) mired in conflict. They reflect fondly on their 'glory days' of being a bigger church with a large influence. There are many reasons churches go from large to small but the more common reasons are a changing demographic in the community, pastoral conflict, and the inevitable lifecycle of organizations.
Think of it like this. The church declined because the community changed (and they didn't), the leaders can't agree on how to proceed, and an older generation fails to reach a younger one.
Creating Your Public Image
I loved working in turnaround churches. I enjoyed the challenge, even though statistically they almost all fail for one reason or another.
In my years of turnaround churches, I realized one key problem facing all of them. As the pastor, I was, in many ways, given the 'image' of the church. That is, I stepped into a deeply entrenched culture. These people already had a way of thinking, behaving, and interacting with one another.
The flip side of that is church planting. Instead of being a part of an existing church, it is, in many ways, easier to start a new one. As a pastor of a new church, I get to create whatever culture I want.
Those examples are true in churches and in businesses.
Stepping into an organizational culture has its benefits, but also its fair share of obstacles.
Creating a new business (entrepreneurship) gives you the power to create whatever culture you want. That also has its benefits and challenges.
When we begin the process towards understanding branding, we begin to understand the ways in which we, both publicly and privately, need to represent our businesses.
A Way Forward
For business owners, the challenge of understanding branding is about bringing alignment to the stated and the actual culture and public image of the company.
One of the more common things I tell new entrepreneurs is that they need to solve a problem. Their product is cool, but if they don't solve a problem, they won't have sales.
If you don't have sales, all the marketing in the world won't save you.
When your marketing is failing, it's often because people don't sense that you solve their problem.
It can be a vicious cycle. As Wiley states, "Marketing depends on all other concepts, but it is the most comprehensive and customer-facing of them."*
So, how do we create a way forward?
1.) Congruence
Make sure all aspects of your business are lined up. I once received feedback from a trusted friend and business owner. He said, "In your last video, I saw you were wearing a cutoff and a hat. As a business owner, I knew you were talking to me but I couldn't take it. I turned you off almost instantly."
Ouch.
He liked the content (at least the little bit that he heard) but I lost him in the process.
My image and my stated goals weren't in harmony.
As business owners, we must make sure that all parts of our businesses are in alignment. You are in control of your image.
Personally.
Professionally.
All of it.
Stay on top of your company and make sure everyone presents the image you want.
2.) Commitment
It takes time. In a social media filled world of instant gratification, we can fail to see the larger picture of building momentum and quality leads over time.
We expect to run a Facebook ad in the morning and have sales by lunch.
Unfortunately, it doesn't work like that.
Stay committed to long term vision and planning. Give thought to a campaign that builds over time. Educate your customers on your product, the market, and the evolving ways you meet their needs.
3.) Community
Seek feedback. As your customers what they like (and don't like!) about your product.
Build a tribe of loyal followers and fierce fans.
Ask Question. Listen intently. Create an experience.
In a world of artificial likes and fake followers, building a deep community radical shapes the way we do business. More than that, it gives people a place to belong. Finally, it creates a culture for your team to thrive.
Eight Core Concepts
This list is updated as the blog series continues. Click on any live link to go to that post in the series.
Marketing
* Whitney, Marcus. Create and Orchestrate: The Path to Claiming Your Creative Power from an Unlikely Entrepreneur (p. 89). Creative Power. Kindle Edition.
* Whitney, Marcus. Create and Orchestrate: The Path to Claiming Your Creative Power from an Unlikely Entrepreneur (p. 91). Creative Power. Kindle Edition.