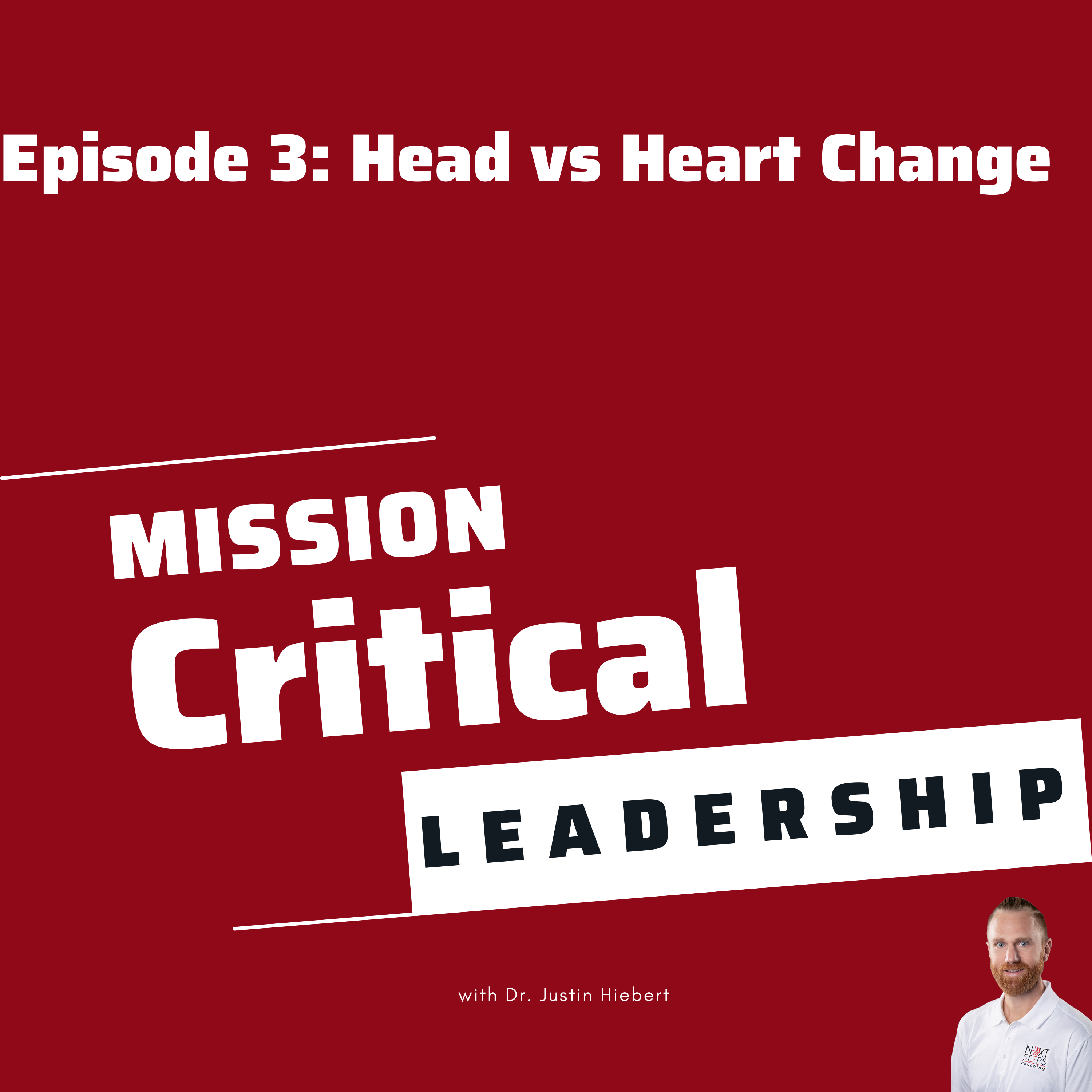 Welcome to the mission-critical leadership podcast! In this episode, we talk about head change and heart conviction. Not all change is the same and we will talk about the tools you need to make real and lasting change in any area of your life.
On this episode:
The three foundations for a successful coaching relationship
The one thing I can't do for you as your coach.
How you can use SMARTER Goals to reach your full potential.
My favorite TED Talk.
Why you need to kick fear in the face
The power of a weekly reflection.
And the importance of values in coaching. ion
Never forget (or underestimate) your potential for influence and impact in the world. Thank you for being a mission-critical leader. One of the greatest things you can do is understand the difference between head change and heart conviction. Everyone knows in their head why change matters, but not everyone is convicted to change in their heart. Those that are experience the biggest breakthroughs.
About Justin
Dr. Justin Hiebert works with mission-critical leaders to accomplish the unimaginable. Realizing that no leader has ever needed more things to do, he works with his clients to get the right things done. His clients rise above burnout, captivate their teams, and transform their communities. By engaging their hearts and minds, his clients unlock their full potential to be, do, and have it all. This affords them the ability to leave a legacy of influence and impact on the world. He is a husband, father, teacher, learner, and champion of joy. He resides in Bakersfield with his wife, four kids, two cats, and one dog. In his free time, he loves exercising, riding motorcycles, and doing anything outdoors.