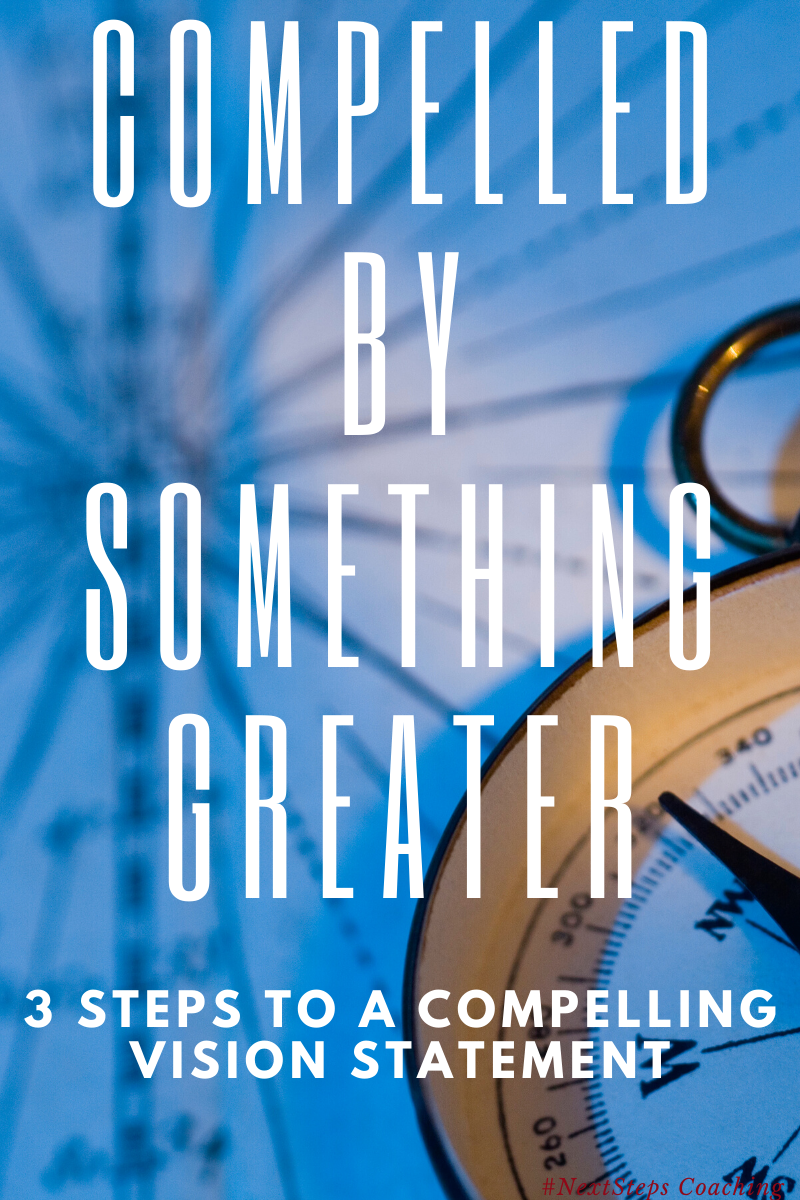 The best leaders are always compelled by something greater. Something that is beyond them. Driven by something just out of reach, they are striving for new growth and new opportunities.
Great leaders, in short, are driven by a vision.
Guided By Vision
Vision drives great leaders.
Vision also drives great business.
It's popular in the business world to talk about three closely related things: mission, vision, and values.
And while similar, they are distinctly di
fferent. All are needed and all are necessary. However, they should not be equated to the same thing.
Michael Hyatt, in his book The Vision Driven Leader, makes the following distinction:
"Both mission and vision inform strategy but in different ways. Mission provides day-to-day clarity by defining the identity and scope of the business. Without a clear mission, you can easily drift off target and head into either too many directions, or the wrong direction…A proper Vision Script is…a robust document, written in the present tense, that describes your future reality as if it were today."
This is a helpful distinction and provides clarity for where we're headed.
Values – The moral and ethical code the leader or the business operates by. This is integrity in the personal and business sphere. A list of words (usually 5-10) that are non-negotiable.
Mission – The identity of the leader or business, defined by the practice and day-to-day operations. This is usually a sentence or two that provides strategy and action principles for the organizational culture.
Vision – The future destination of the leader or business. A full, robust manuscript that has actualized success and invites the readers into a compelling narrative of what could be as if it has already happened. This is usually much longer, much larger, and much more integrated.
Make It Compelling
Truly great leaders are able to draw people into their vision of the future. Their vision of the future is compelling, motivating, inspiring, and equipping. It guides other people into proper ways of thinking and doing.
Think of a vision board on steroids.
It's large, comprehensive, and transformative. Vision creates the principles by which the mission is executed and the values are maintained.
A compelling vision removes any doubt about the direction we're going and as well as irradicating the opportunity for settling or stopping short of the goal.
A vision statement covers all aspects of personhood or business to make sure that nothing is missed or left to chance.
3 Steps For Creating A Compelling Vision
1.) Take the Necessary Time
This is not a quick process. A compelling vision doesn't happen overnight. It may not even happen in a weekend. It's an intentional time of focus, reflection, integration, and prospecting.
Creating a compelling vision means carefully crafting words, feelings, and desires into a language that motivates, inspires, and equips.
2.) Suspend Doubt and Judgment
Too often, we are our own worst critics. We want to achieve great things but are plagued by doubt and fear.
Great leaders with a compelling vision have been able to squelch that voice.
Don't be limited in your imagining of the future. Your current reality or availability does not determine your final destination. In the future vision, you have unlimited resources, ability, people, and technology to meet your goals.
Avoid limiting language and limiting belief. Hold space that all things are possible. Ignore the voice that tells you to play small or live in fear.
3.) Firmly Believe The Best Is Yet To Come
To craft a truly compelling and transforming vision, we must hold firmly to the belief that the best is yet to come. The products we create, the people we help, the influence we have, the legacy we leave. All of that grows and expands over time. Unleashing a force of good, we continually reach new heights, meet new expectations, and bless new people.
We must remain certain that the best is yet to come. We embrace the challenge of leaving the world a better place and know that by fulfilling the vision we are writing we will do so.
Where Are You Going?
Ultimately, the question for everyone is, "Where are you going?" For leaders, this is especially important.
No one drifts towards greatness. If we don't pursue it intentionally, we will never reach it.
Failure to clearly articulate our desired vision of the future means we will never have it.
If we can't firmly affix our steps to a larger purpose, we will never have one.