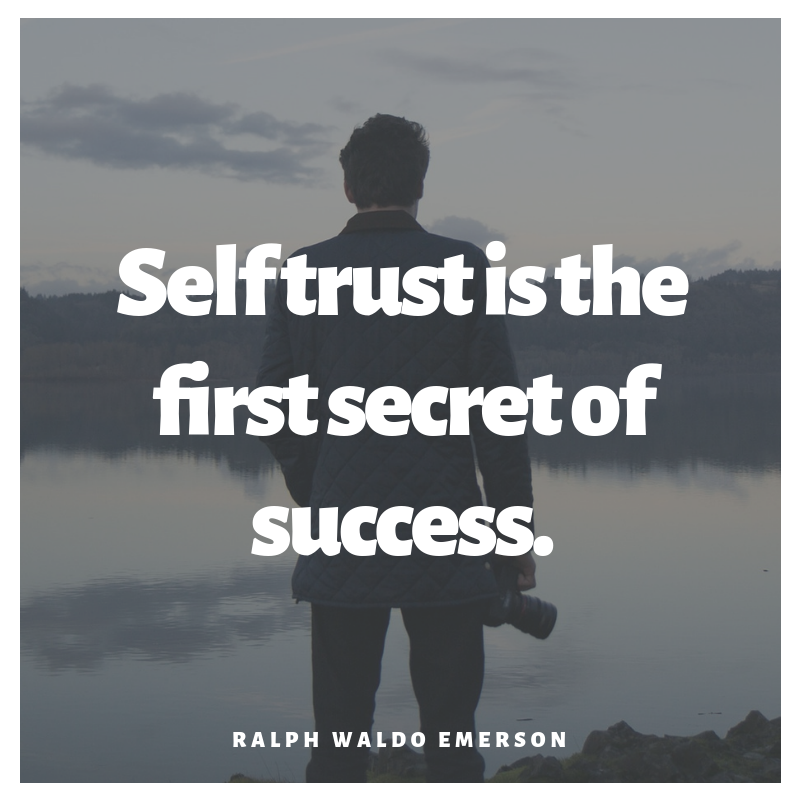 Learning to trust your instinct is often the hardest part of understanding your calling. The world, and well intentioned others, have filled us with lies that we have started to believe as truth.
Learning to Trust Yourself Again
As children, we often intuitively trusted our own judgments. We made friends easily, forgave quickly, and ever so naively jumped off the fence thinking we would be ok.
Somewhere along the way, however, we started to doubt our capabilities. We listened to the fear present in other people and settled for the merely 'average' life.
Don't rise too high or you might fall. You don't want to be a failure, do you?
The problem, of course, is that you were never made for average. You were made for exceptional. And the great lie is that by never trying, you would never fail.
Building your self-trust, that deep-seated belief in yourself, your capabilities, your resolve, your gifts, and your contributions to the world is often the hardest part of embracing your calling.
Deep down, we know we were made for something special. Yet, deep in our hearts, we have let the lies of the world take root. We have abandoned the calling placed on us by our Creator to settle.
Listen to this: you can settle and make it through this life. But you will never reach your full potential. Never make your maximum impact. Never transform someone's life for the better. Never be truly happy.
Self-Trust is the first secret to success.
Developing your calling requires that you learn to re-trust yourself. Your gifts, passions, abilities, emotions, and perspectives. That "gut feeling" that you were made for more? It's 100% true.
Trust that.
Lean into that.
Listen to that voice.
Take action on that instinct.
Learn to self-trust, embrace your calling, and transform the world.