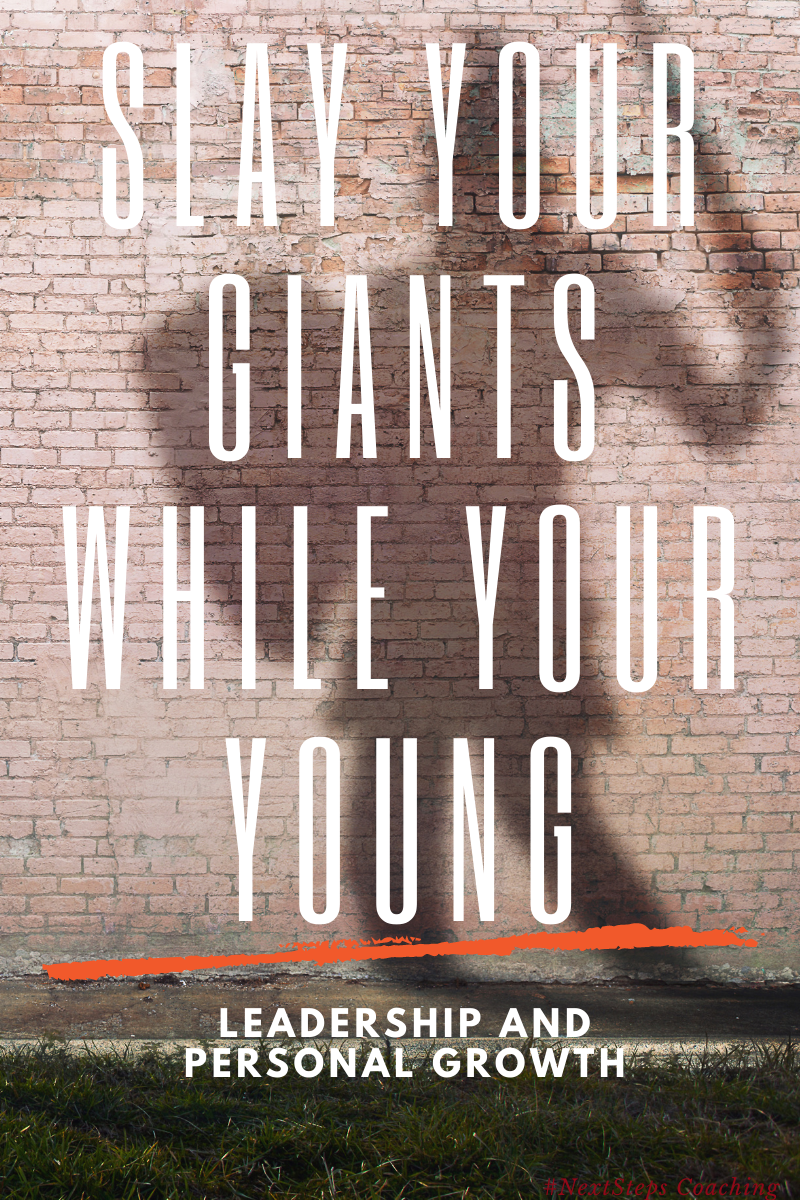 That's why it's so important to slay your giants while you're young.
Her words hit me like a ton of bricks.
Not only is she incredibly beautiful and funny, she's also really, really smart.
I'm lucky she's my wife.
We were talking about the importance of marked leadership growth and reflecting on the life of King David in the Bible.
Setting the Stage
I was walking her through a talk I was getting ready to give, and we were reflecting on what David's life might have been like as he neared the end of his life.
A Forgotten boy to a ruler.
From shepherd to king.
Giant-slayer to sage.
Desert dweller to palace ruler.
As he neared the end of his life, he had to spend time reflecting on all that had transpired. A surprising amount is written about David in the Bible. We see his faith and folly as he is featured across the pages of Scripture.
Someone described as "a man after God's own heart" has killed giants, led a country, been to war, stolen another man's wife, committed murder, written songs, and experienced rebellion and treason from his own family.
Throughout it all, he remained committed to God and in trying to understand how to lead well.
And as my wife and I were discussing this, we were talking about the many ways in which his experiences of God may have changed, but the need behind them hadn't.
That was true throughout the Israelite story.
It's true for us as well.
Having Experiences
We all have a quest and desire to connect with God.
Unfortunately, we also want to keep having that same experience.
When the Israelites that saw God in the pillar of fire still wanted to see him like that. The problem is that as circumstances change, so do the experiences.
That's why it's important to slay your giants while you're young.
David experienced God when he slew the giant Goliath. But he was never supposed to become a perpetual giant killer. Once he accomplished that mission, it was time for a new one.
Slay Your Giants While You're Young
As leaders, we are all called to progress.
Grow.
Adapt.
Change.
Overcome.
In new ways, every day.
Far too many of us, however, take pride in slaying the same giants over and over.
Battling with addiction instead of getting help.
Hiding behind our fears and weaknesses instead of soliciting a mentor to overcome.
Engaging in the same pointless battles again and again.
I'm reminded of a story I heard once. An elderly leader was being interviewed about his life and influence. Having just passed 80 years old, he had a lot of wisdom to share with the crowd.
The interviewer asked him, "What's one battle you regret not winning?"
Immediately, the 80-year old replied, "Porn."
At 80, he was still trying to slay the same giant as his teenage self.
Instead of being able to be a person of wisdom to his community, he was stuck in a cycle of shame.
Don't fall victim.
Slay your giants while you're young.