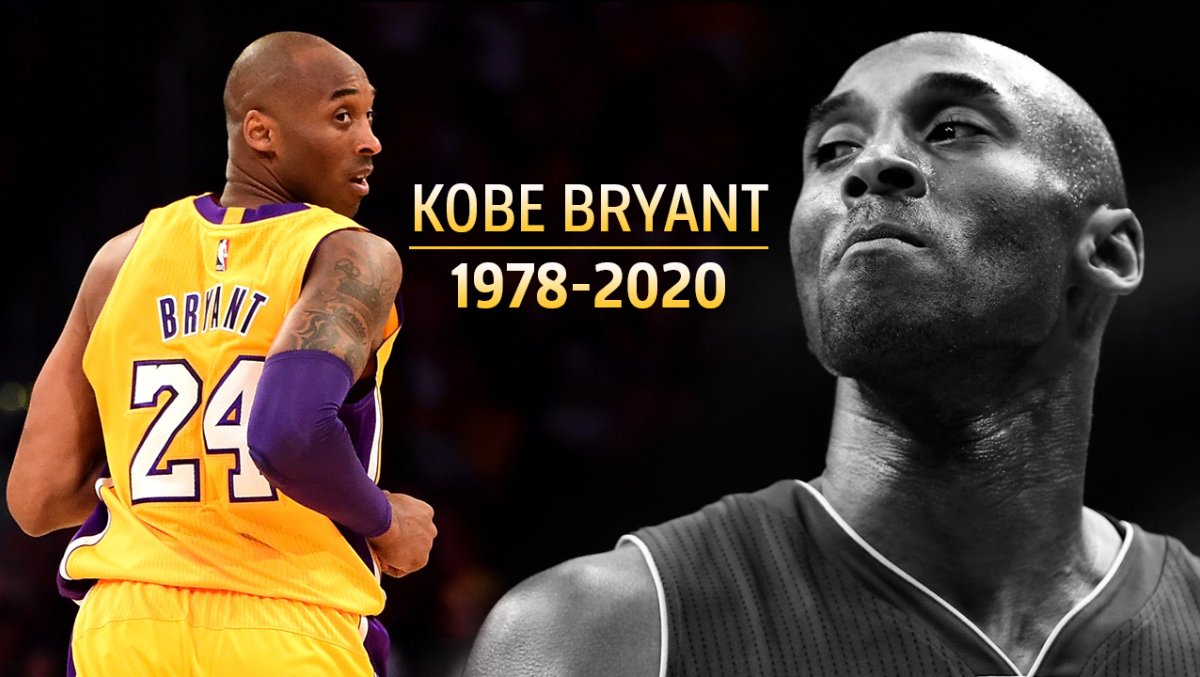 The world is dealing this week with the death of Kobe Bryant.
I've spent hours this week watching the news and scrolling through social media. I wanted to wake up today and have it all be a dream.
It's not.
The Death of Kobe Bryant
In a tragic accident, Kobe, his daughter, and seven others are dead after a helicopter crash in southern California. While we wait for details to emerge, we mourn and grieve. For him, his wife, his daughters, the Lakers family, and NBA fans around the world.
I don't want to pretend to be something I'm not. I'm not a Lakers fan.
I do recognize and understand greatness though, and Kobe was one of the best. His attitude, consistent commitment to excellence, and drive led him to be among the greatest players of all time, in any sport.
I spent time yesterday engaging in conversations around how to handle this tragic death.
Mourn.
Weep.
Cry.
Grieve.
Pray.
Those are all valid answers.
I also have a feeling that Kobe would want us to do more. While I don't know him personally, his life is well chronicled. He cares about excellence. He demanded it from himself, and from others.
In a celebration of life, here are three things we can do to honor the life and legacy of Kobe Bryant.
1.) Commitment to the Details
Tim Grover recounts the story of training Kobe. In part, he writes:
Each of Kobe's workouts takes around ninety minutes, and a half hour of that is spent just working on his wrists, fingers, ankles . . . all the details. That's how the best get better—they sweat the details … It all comes back to this, no matter what you do in life: Are you willing to make the decision to succeed? Are you going to stand by that decision or quit when it gets hard? Will you choose to keep working when everyone else tells you to quit? Pain comes in all sorts of disguises—physical, mental, emotional. Do you need to be pain-free? Or can you push past it and stand by your commitment and decision to go further? It's your choice. The outcome is on you."
Later, Grover reflects:
That's Kobe: everything he does is all about excellence. Everything. Nothing else matters. You hear people say that all the time, "I'll do whatever it takes!"—but he truly lives it. Every detail of his life, every hour of his day, the lonely time he spends in the gym, the people he seeks out to help him maintain that excellence, everything revolves around being on top and staying there.
Grover, Tim S. Relentless: From Good to Great to Unstoppable . Scribner. Kindle Edition.
Pursuing Excellence
What can we learn from that? Quite a bit.
Make the comparison of a 90-minute workout to your day. What are the details of your job? Do you, as the analogy goes, spend ninety minutes a day exercising your fingers, wrists, and ankles.
How does an accountant practice that? A math teacher? The stay at home parent? A busy executive. Each one has that calling, each one needs to learn to sweat the details.
If we can learn to pay attention to the details in pursuit of greatness, we too can become unstoppable.
2.) He engaged in something beyond himself.
Kobe's Mamba mentality went beyond the game of basketball. In a GQ interview, he explained how it was his mentality in life.
"I'm not going to say our marriage is perfect, by any stretch of the imagination," Kobe says. "We still fight, just like every married couple. But you know, my reputation as an athlete is that I'm extremely determined, and that I will work my ass off. How could I do that in my professional life if I wasn't like that in my personal life, when it affects my kids? It wouldn't make any sense." The logic is weirdly airtight: If we concede that Kobe would kill himself to beat the Celtics, we must assume he'd be equally insane about keeping his family together. And he knows that we know this about him, so he uses that to his advantage.
This was due to his Catholic faith. He was very open about it and cared about it deeply. As a husband and father, he was called to something beyond himself. He threw himself into his projects deeply. Basketball, marriage, parenting, and philanthropy all got the best of him rooted in a transformative faith.
3.) Mindset Is Everything
Kobe's book The Mamba Mentality is his reflection on the game. His game. The preparation he would make to be the best. It's what he expected of himself … and what he expects of everyone else.
The mindset isn't about seeking a result—it's more about the process of getting to that result. It's about the journey and the approach. It's a way of life. I do think that it's important, in all endeavors, to have that mentality.
Bryant, Kobe. The Mamba Mentality. Farrar, Straus and Giroux.
He knew what part to play to get the objective done. His reflections on offense, defense, the Olympic teams, and seeking intentional mentoring proves his commitment.
Whatever it takes, all the time.
We should be inspired by this. I often have to remind my kids that we do hard things.
We especially need to do hard things.
In a culture and a society where excuses are praised, commitment to the details, passion and purpose, and a commitment to a positive mindset sets us apart.
It gives us an unprecedented opportunity, for life, growth, transformation, and happiness.