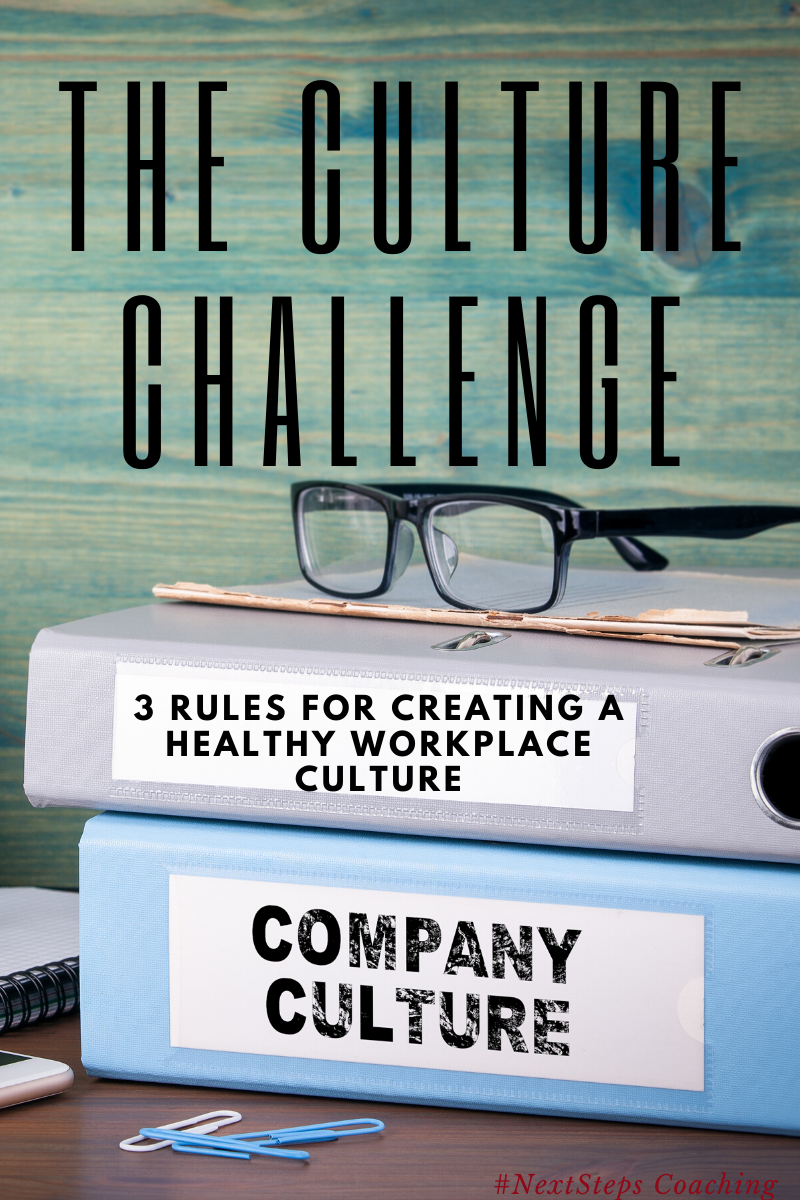 The Culture Challenge
Leaders set the standard. Recently, I read an article (excerpt below) that reminded me about the vital importance of leadership culture. This week, we're talking about the culture challenge faced in leadership, and ways to overcome and transform poor culture.
"The culture inside the Nebraska locker room isn't OK.
Scott Frost made that apparent during the bye week, when on his radio show he said there was a "portion" of the team not ready to play at Minnesota, where the Gophers blew out the Huskers.
He went all in and called out his team Saturday, saying his team is 'just OK' and that he's not 'going to be happy with just OK.'" (source)
—
As a fan of all things Nebraska, this has been a particularly painful football season. While most of the last twenty years has been a disappointment for one of college football's most storied and proud programs, this one hurts deeply.
Why?
The expectations were different. The season was supposed to be different. The outcome was supposed to be different.
Year two of a coach's tenure is supposed to see improvement. Year two of Scott Frost's tenure at Nebraska, his alma mater, was supposed to be glorious.
Instead, eight games into the season, analysts are reporting how the culture is, 'just okay.'
Just Okay Is Not Okay
When talking about culture, on the field or in a company, just okay is not okay. Fighting okay is a big part of the culture challenge faced by leaders.
Leaders set the standard of conduct. They set behavior expectations, acceptable methods of social interaction, as well as the vision and direction of an organization. When someone, or a group of someones, fails to live up to those standards, it is up to the leadership to change the culture.
There are, of course, many ways to do this. Over the next few weeks, we're going to unpack the importance of culture in leadership. We'll examine how to create a new culture if you're in a startup, and how to change a bad culture.
For now, here are three principles to use no matter what your current circumstance is.
1.) Set a Clear and Compelling Vision
Like a masterpiece painting, a healthy culture is a product of vision and hard work. Longing for a great culture and actually having one are two different things.
As a leader, spend time intentionally investing in the culture and direction of your company, team, and surrounding people.
What does the workday "feel like?
How do people act?
What's the end goal?
How does your department handle promotions? Confrontations? Missed sales goals or development targets?
If you can't articulate your culture clearly and simply, it needs more work. Worse yet, if it doesn't inspire others to be better, it will ultimately bring harm.
The goal is to articulate the what and why of the organization in a way that shapes, inspires, and transforms.
2.) Inspire Others to Greatness
Once the vision is clear and compelling it should inspire those that hear it. It should be a place where people outside of the organization say, "I want to work for them."
Inside the organization, there should be tangible feelings of joy, clarity, and a desire for growth. This doesn't mean that people necessarily want to work longer hours, but it means that they want to work harder in the hours they do work. Why? Because their work has meaning and purpose. They know that they are contributing to something greater, something beyond themselves.
The goal is to call forth the highest level of character achievement and belonging.
3.) Take Immediate Action
Violations of the culture will happen. Eventually, someone will know that a tardy might go unnoticed and regularly start showing up late. Part of a healthy culture is dealing with problems that arise quickly, fairly, and with the goal of restoration. Discipline happens to correct behavior and hold the standard high, not to deliver punishment.
Tardiness is corrected not by docking pay, but by showing them what is missed or at stake when they fail to show up on time. Poor attitude with customers doesn't mean demotion, it means providing better training to help them deal with the stress of other people's bad attitudes.
The goal is to restore the person to their own personal standard of morals, to the team, and to the vision and culture set in the company.
Transforming Culture
The challenge presented to Scott Frost is daunting. Not only does he have to instill his good culture, but he also has to overcome the bad culture he inherited. On top of that, he has to rewrite twenty years of poor standards.
For many of us, we face similar situations. Family histories, company profits, and personal standards all confront us on a daily basis. Some we inherit, others we create. All need to be transformed and redeemed.
Creating a compelling, inspiring, and consistent culture is not easy. But it is worth it.