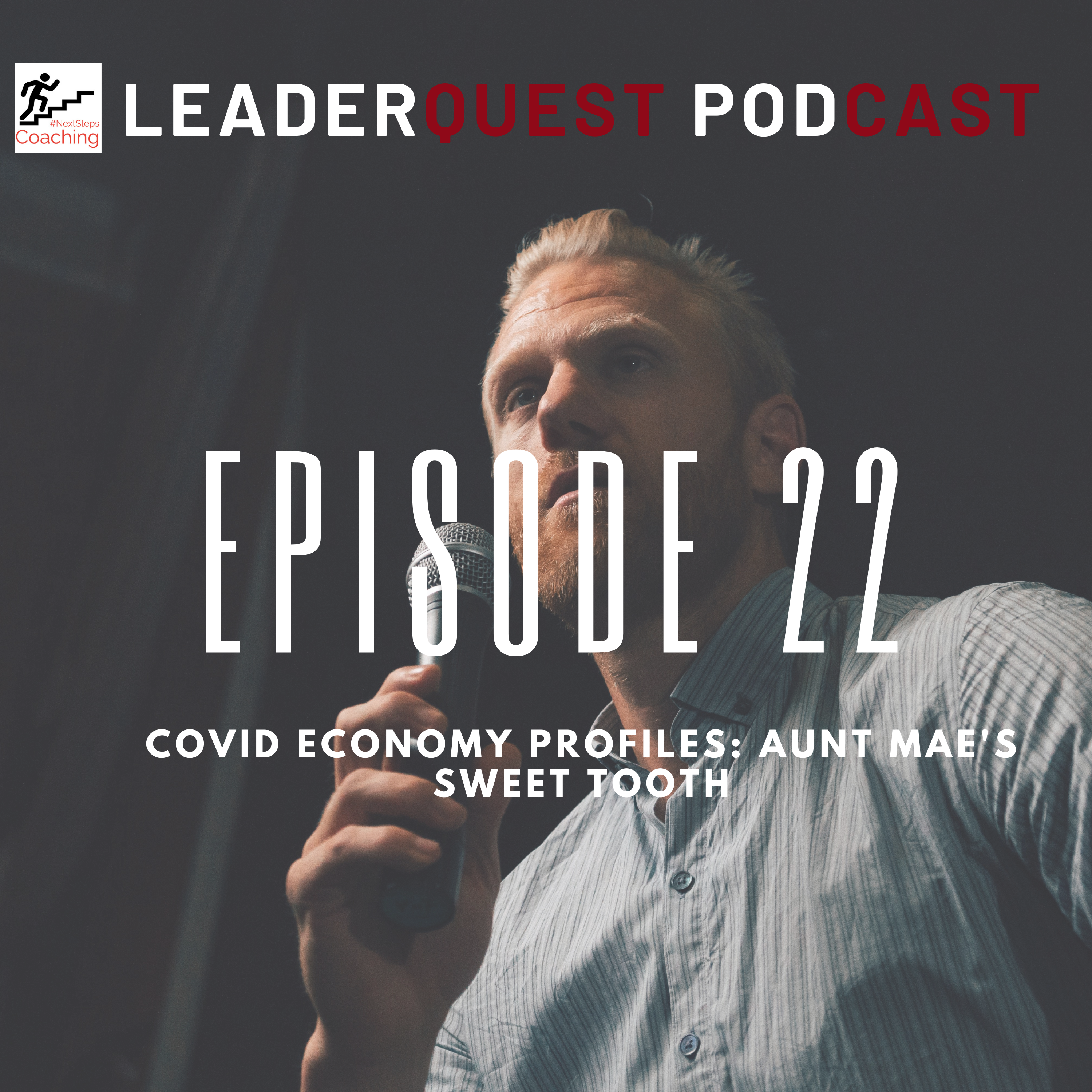 Today's interview is with Gary Anich of Aunt Mae's Sweet Tooth in Bakersfield, Ca
Welcome to season three of the LeaderQuest Podcast! This season we are focusing on small business leaders who have had to pivot or transition during the 2020 Covid Economy.
Each interview was structured around three main questions:
How did your business pivot during 2020?
What does the future (2021) look like for your business?
What is a current problem or question that your facing?
During each interview, you'll hear real stories from real business owners. They will share their highs and lows, along with important lessons learned along the way. You'll be able to take their knowledge and turn it into wisdom.
Today is Gary Anich of Aunt Mae's Sweet Tooth in Bakersfield, Ca.
About Gary and Aunt Mae's
Gary is a co-owner and partner of Aunt Mae's which opened its first brick-and-mortar shop shortly before COVID hit. He was able to take a side family business and turn it into a full-time opportunity, even in the midst of COVID.
Listen to Gary's interview and hear an inspiring story of overcoming the odds and the necessity for a positive mindset.
Visit Aunt Mae's
If you live in or around the Bakersfield area, you can visit Aunt Mae's and give their fantastic products a try.
Aunt Mae's Sweet Tooth
830 18th St.
Bakersfield, Ca 93301
Phone: 661-725-5200
Social Media
Connect with Justin
Subscribe to my newsletter and receive a FREE 5-day course on productivity:
Follow me on social media:
Website:
Twitter:
Instagram:
LinkedIn:
Podcast: Play in new window | Download
Subscribe: RSS