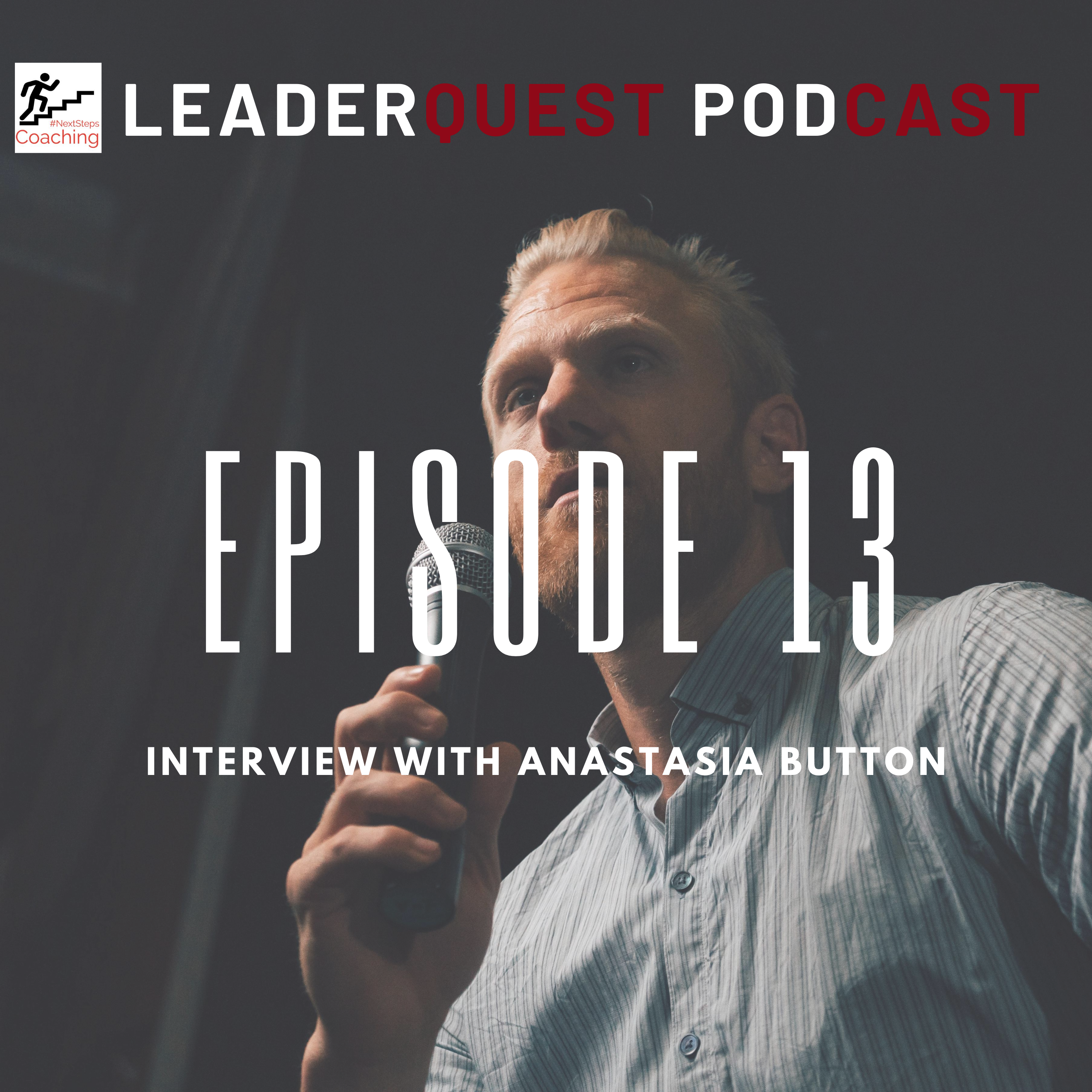 LeaderQuest Podcast Season 2
Welcome to the Leaderquest Podcast. I'm thrilled to get season two underway. This season will consist of interviews conducted for the Building With Purpose Conference I held back in May.
If you failed to register for the full course, stay tuned! I've got interviews coming up with each of the authors. You'll be able to glean wisdom from them and apply it in ways to grow yourself and your business.
LeaderQuest Podcast Episode – 13
In today's episode, I'm having a conversation with Anastasia Button, a workplace consultant with specializations in workplace culture, Millennials, and integrating healthy work systems.
Be sure to subscribe, leave a comment, and share with someone who could benefit.
What's one takeaway you have from the interview?
Want more leadership tips? Be sure to check out the blog or #NextSteps Coaching on YouTube.
Podcast: Play in new window | Download
Subscribe: RSS