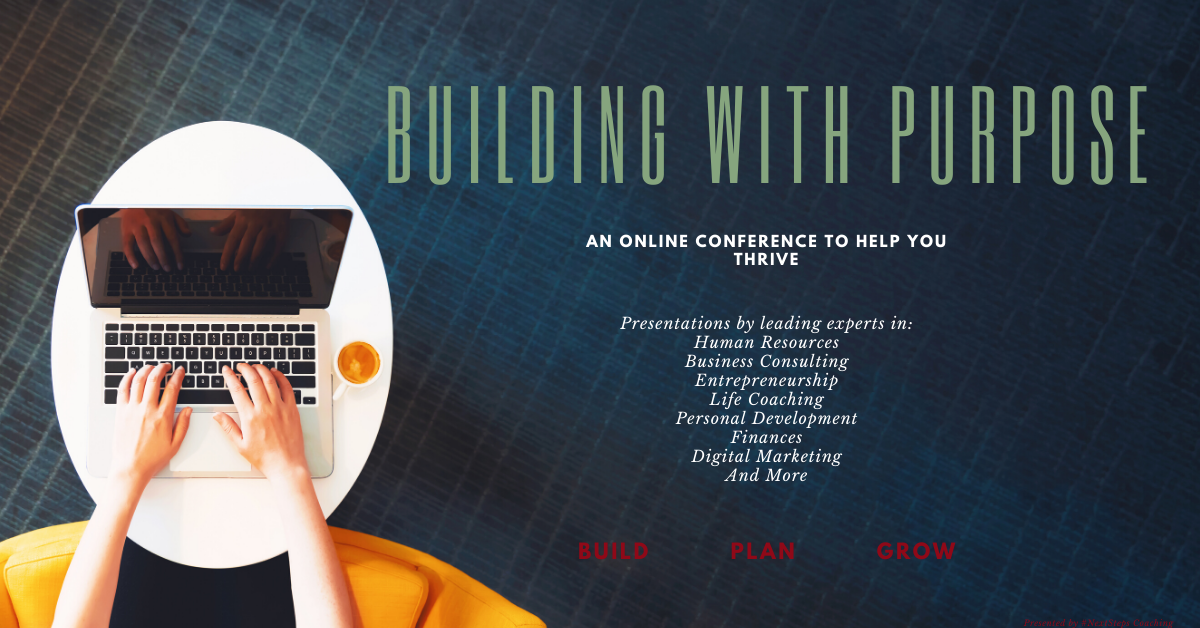 Now is the perfect time to go digital. As business owners, one of the biggest problems we face is the balance between needing to work in our business and needing to work on our business.
Most of the time, we work in it. That is a major problem and limits our own growth and ability to expand. To work on our business, we must be investing in those "behind the scene" things like marketing. The day to day operations is great but will never get us where we want to go.
That was why I was excited to have Sally Thoun on the Building With Purpose Conference. As a digital marketer, she gave us some great insights into tips, tools, and tricks to grow your business online and why now it is more important than ever.
Check out this clip from our time together:
Building With Purpose
This excerpt is a part of the FREE online conference I'm hosting called Building With Purpose. This course will help you pivot during this time of social distancing and working from home.
For many of us, it's a new experience. These experts will help you gain clarity and momentum and experience success.
To sign up for the conference, go here.
Registration is completely free and is currently open.
In this conference, we hear from leading experts in:
Coaching
Business Consulting
Human Resources
Finance
Digital Marketing
And more
If you're interested in starting or growing a business or even just wondering how to maximize your time and what to do next, enroll in the free conference.
To follow up, I'm offering all attendees a complimentary session.
To redeem your session, go here.
Time To Go Digital
I'm guilty of neglecting the online portion of my internet business. As a coach and consultant, I've learned that I have a really good return on investment (ROI) when I am in person. Networking, speaking, consulting, and influencing happens really well in person-to-person conversations. I've felt compelled to expand that reach for a while, but I've "never had time."
Guess what?
Now I do.
That's part of what's behind the conference and some of my other initiatives during this time.
Here are three things I'm doing to pivot and acknowledge that it's time to go digital:
1.) Registering On Google Business
This was a big takeaway from Sally. I'm registering for Google Business, and if I'm honest, kind of bothered that I didn't think of this sooner. These simple steps are often the most effective, I'll let you know what ROI I see on it.
2.) Planning my course funnels.
This has been a big change for me and bringing some clarity to the work I do. It's not necessarily changing my information or my beliefs, but it's refining the work that I do. What's emerging is two "tracks" for people: The Legacy Leader track and the "Building With Purpose" track for business. It helps simplify things for me and will be a great benefit to my clients. The initial reviews and shifts are positive, I'll let you know more when I have the data.
3.) A new enjoyment for social media.
I go in waves and spurts of being online. I love the in-person stuff while still seeing the benefits of being social, but personally, I'd rather be face to face (even as an introvert). However, during this time, I've done a lot of reading and researching on social media growth and I'm really enjoying it.