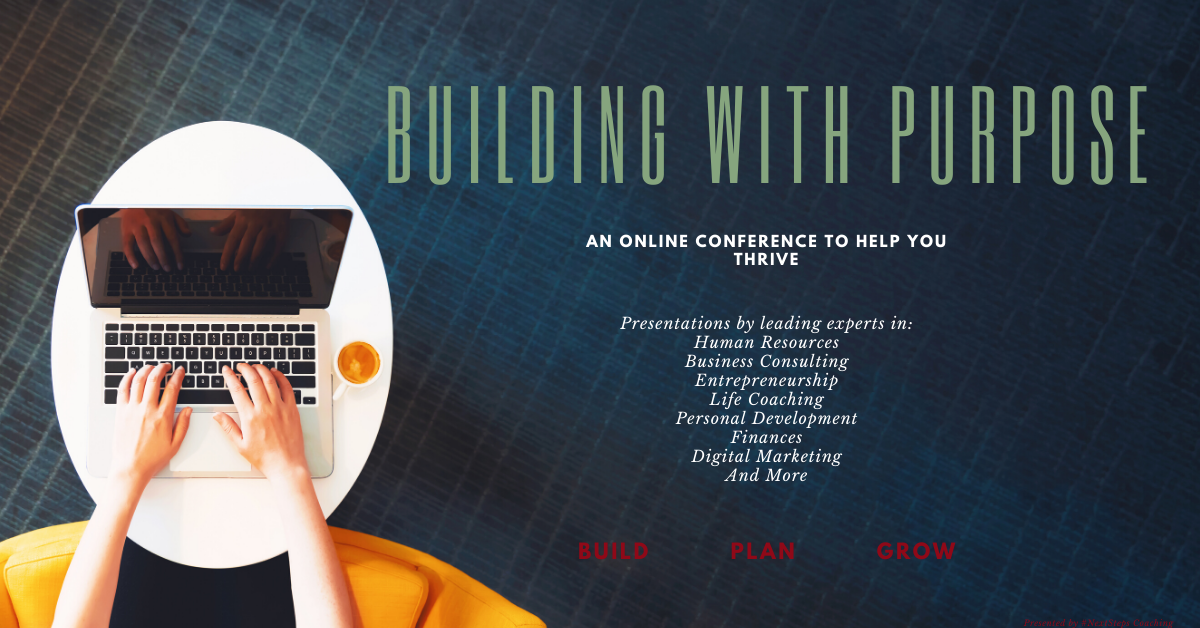 There are tremendous benefits to thinking big in life, business, and goals. Mitch Matthews reminds us that in his interview for the Building With Purpose Conference. He was our featured speaker, and he didn't disappoint.
There are loads of good takeaways from his presentation, but start by checking out this clip below:
Building With Purpose
This excerpt is a part of the FREE online conference I'm hosting called Building With Purpose. This course will help you pivot during this time of social distancing and working from home.
For many of us, it's a new experience. These experts will help you gain clarity and momentum and experience success.
To sign up for the conference, go here.
Registration is completely free and is currently open.
In this conference, we hear from leading experts in:
Coaching
Business Consulting
Human Resources
Finance
Digital Marketing
And more
If you're interested in starting or growing a business or even just wondering how to maximize your time and what to do next, enroll in the free conference.
To follow up, I'm offering all attendees a complimentary session.
To redeem your session, go here.
Dreaming Big
Mitch reminds us of the importance of continued growth. He reminds us that small, gradual improvements lead to big change. You conquer your fear by going just outside of your comfort zone, challenging yourself, rising to the occasion, and repeating that. Day in, day out.
Ready for more? Here are three ways for you to take action immediately.
1.) Don't be afraid to experiment
This is pure gold from Mitch, and something I remind my clients of consistently. We experiment, with 100% effort, ways to grow. Sometimes our business plan limits creativity instead of inspiring action. Find ways to experiment with growth and see what new exciting opportunities open up. Did you fail? That's okay, great scientists know that success only comes from good experiments. Pick yourself up and try again.
2.) Enjoy the surprises along the way.
Mitch's story about the growth of his podcast is inspiring. What started out as an experiment is now literally transforming millions of lives around the world. The joy he had as he told the story reminds us all to enjoy life's surprises when they happen. Even in our current climate, the world is full of wonder and joy if we're looking for it.
3.) Spend time dreaming big … then dream bigger!
Our success is only capped by our imagination. The bigger we dream, the more we invest in our future, the more success we will have. Even if you're just starting out, don't dream of touching dozens, hundreds, or thousands of lives. Start by expecting (and planning) on touching millions and see where your mind takes you.