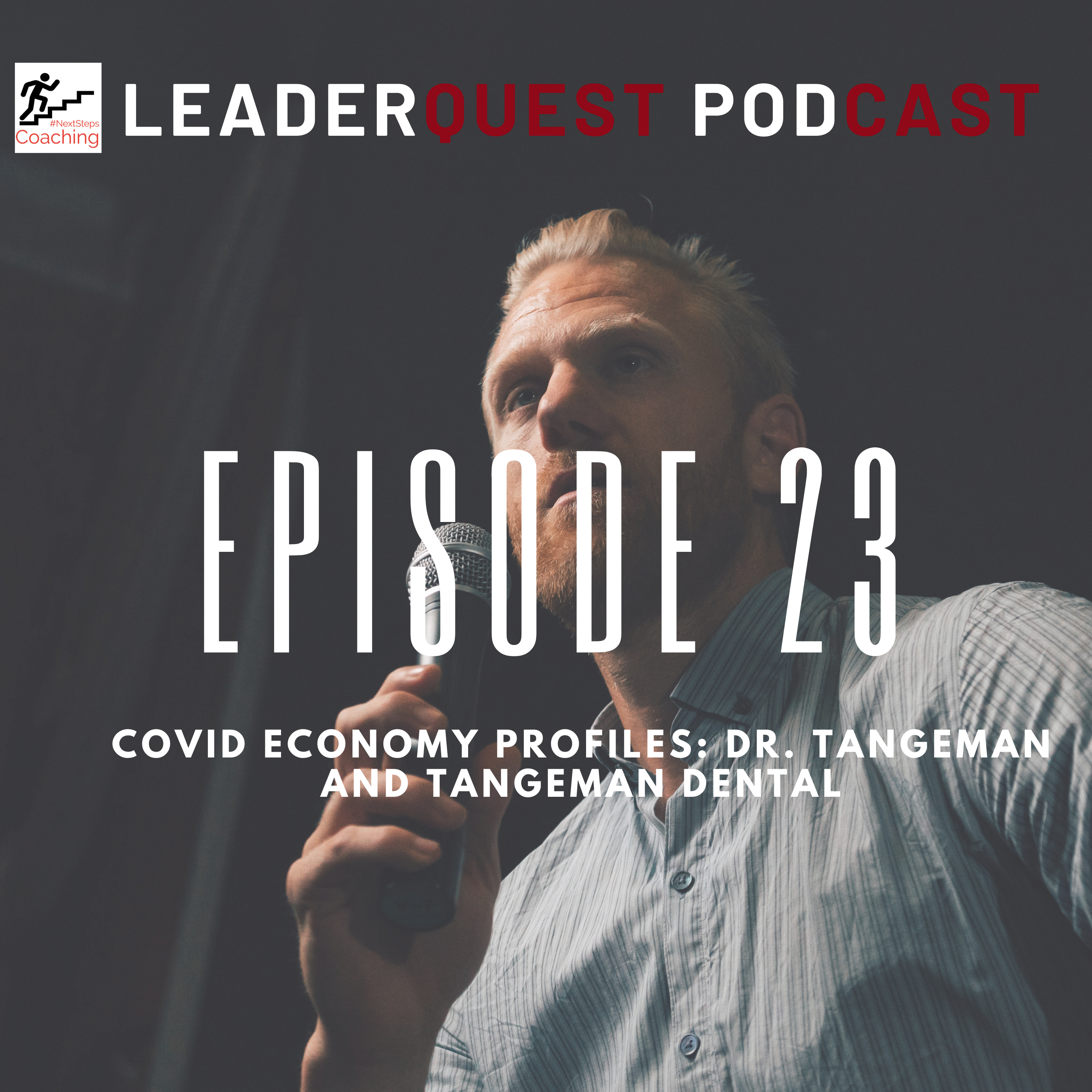 Today's interview is with Dr. Scott Tangeman of Tangeman Dental in Bakersfield, Ca.
Welcome to season three of the LeaderQuest Podcast! This season we are focusing on small business leaders who have had to pivot or transition during the 2020 Covid Economy.
Each interview was structured around three main questions:
How did your business pivot during 2020?
What does the future (2021) look like for your business?
What is a current problem or question that your facing?
During each interview, you'll hear real stories from real business owners. They will share their highs and lows, along with important lessons learned along the way. You'll be able to take their knowledge and turn it into wisdom.
Today is Dr. Scott Tangeman of Tangeman Dental in Bakersfield, Ca.
Please note: this interview was conducted prior to the Presidential Election on November 3rd.
About Dr. Tangeman and Tangeman Dental
A graduate of the University of the Pacific School of Dentistry in San Francisco, Dr. Tangeman loves practicing dentistry and has been serving the Bakersfield community for over 29 years.
He truly enjoys getting to know his patients and the relationships he has built with them. Helping them discover renewed well-being, and watching their attitudes change as they move from a state of decay and poor aesthetics to one of health and beauty is one of the most gratifying parts of his work.
Dr. Tangeman is also passionate about education and has received advanced, postgraduate training from the world-renowned L.D. Pankey Institute in Key Biscayne, Florida.
Schedule a Visit with Dr. Tangeman
Tangeman Dental
5500 Ming Avenue
Suite 165
Bakersfield, Ca 93309
Connect with Dr. Tangeman
Website: https://www.tangemandds.com/
Facebook: https://www.facebook.com/ScottTangemanDDS/
Connect With Justin
Subscribe to my newsletter and receive a FREE 5-day course on productivity:
Podcast: Play in new window | Download
Subscribe: RSS