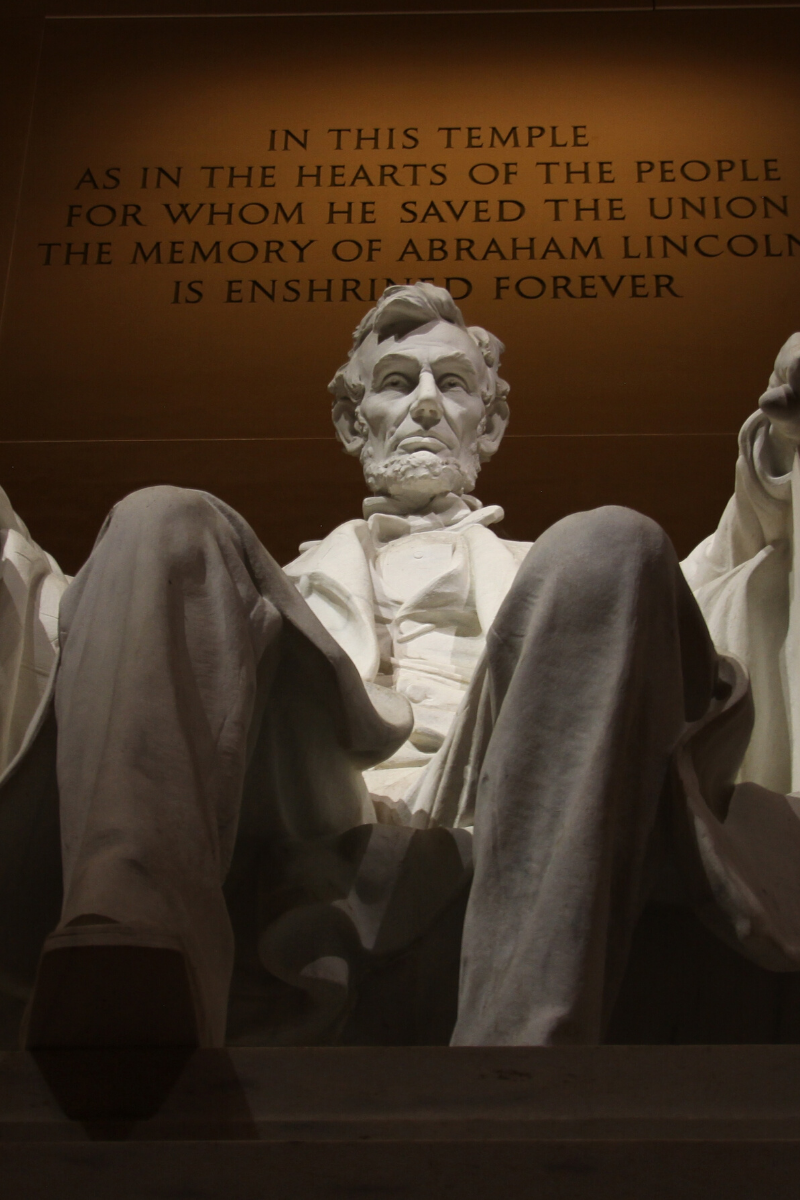 Growing Leaders
I'm becoming a huge fan behind the idea of "Dynamic Leadership."
More than influential, this is transformative.
For the individual, the team, and the organization. Most importantly, it's also highly transformative from a customer experience.
To be dynamic simply means to be in constant change, to make progress, or to be characterized by energy and new ideas.
Isn't that what we want from leaders.
Isn't that what we want to be as leaders?
Dynamic Leadership
One great example of dynamic leadership is Abraham Lincoln. Viewed as one of the greatest presidents in American history, I'm amazed at his leadership journey. From a small town, this largely self-educated individual rose to lead the nation through the greatest turmoil it ever experienced.
In total, some 620,000 American soldiers died in the conflict. To date, 1.2 million soldiers have died in war. This means that nearly 50% of all American soldier deaths happened during the Civil War.
It's an amazing statistic and a wild time in our history from start to finish. In August of 2019, I started listening to Shelby Foote's three-volume series on the Civil War.
In addition to other articles, books, and journals, I have become fascinated by the leadership story of Abraham Lincoln.
Lincoln's overriding commitment throughout the Civil War was the preservation of the Union. That is, he wanted above all else, a continued united group of states.
But throughout the war, his vision of what this was and how it needed to look changed dramatically.
Changing Morals
One big area of change, thanks to the influence of Frederick Douglas, was his stance of slavery. Lincoln went from fairly apathetic about it to strongly convinced of its evils and the need to abolish it.
His values changed.
The experiences of his life changed him.
He was open to others, listened to their experiences, and became convinced of the need to change his stance.
Lincoln was a dynamic leader.
Compelled more by the conviction to lead, help, or serve he was willing to personally be wrong in order to accomplish what was right. Many of his correspondences with military leaders gave them his input or insight, but he deferred to them to do what they thought. In short, he trusted their expertise, more than his own, to accomplish the mission.
This was true, despite the increasing pressure and opposition from friend and foe and in spite of personal losses and setbacks.
Becoming Dynamic
Becoming a dynamic leader isn't easy … but it is worth it.
Dynamic Leadership allows us to lead both up and down an organization.
Dynamic Leadership promotes humility, service, open-mindedness, and grace.
Most importantly, dynamic leadership leads to the transformation of individuals, teams, organizations, cultures, and yes, countries.
If you're interested in becoming a dynamic leader, let me know. I'm preparing to launch a fully online leadership course in dynamic leadership where we'll talk about growth points, visionary leadership, and team dynamics.