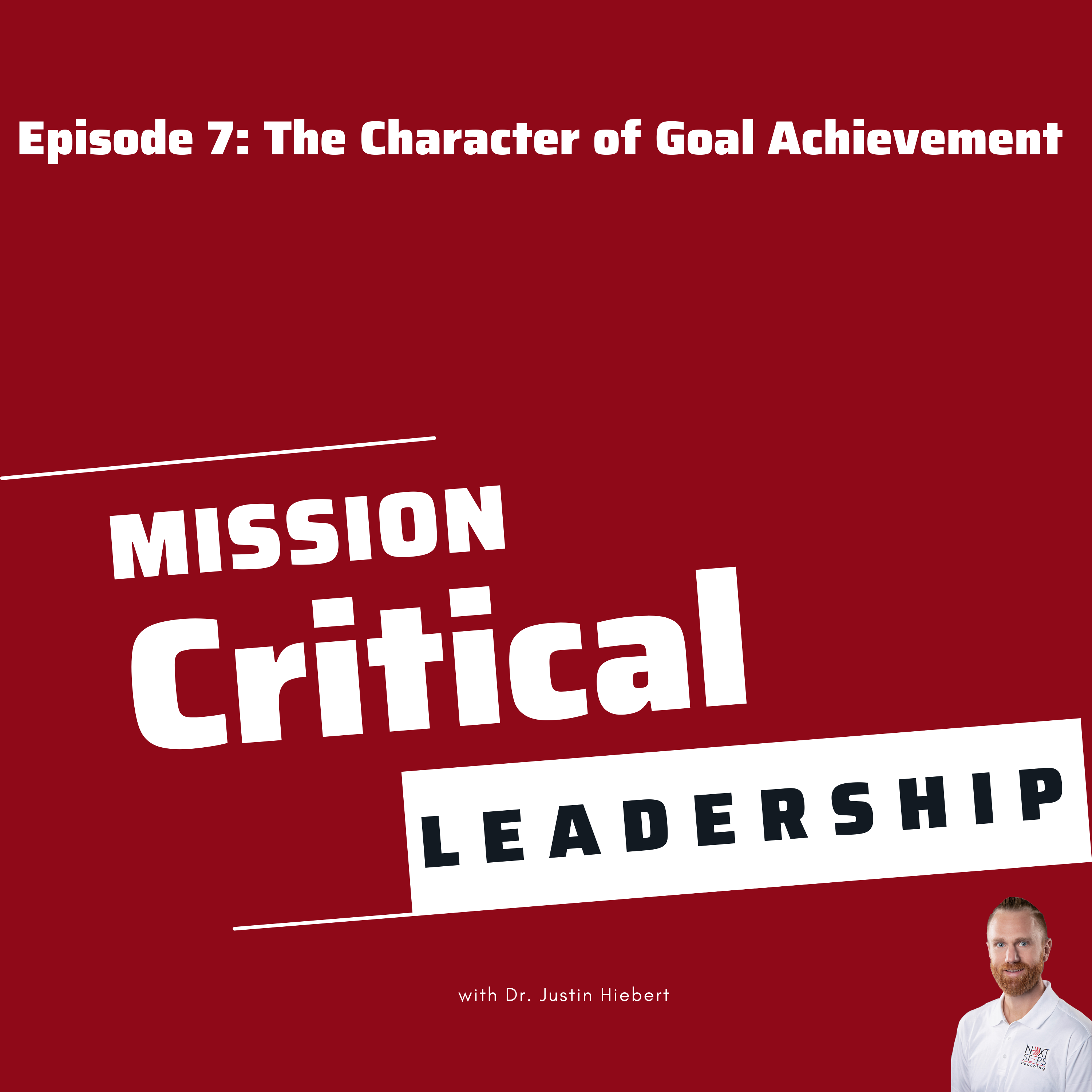 In this episode of the Mission-Critical Leadership Podcast, we talk about the character of goal achievement. It's one thing to set a goal, it is another to become a person worthy of those goals so we can steward them responsibly.
Let's dive in!
In This Episode
In this episode, we talk about:
The difference between motivation and discipline
Why motivation is so exhausting
How to be a person of discipline
How to set SMARTER goals
The Character of personal change
How to build character to avoid ruin
Building a life of sustainable success
The reality is that sustained success is hard. We can't achieve it without discipline. Even more than that, we can't do it without the character of goal achievement. It is a necessary component of success that we often miss. Learn the secret to sustained success in this episode.
Catch up and subscribe here: https://podcasts.apple.com/us/podcast/mission-critical-leadership/id1474267680
About Justin
Dr. Justin Hiebert works with mission-critical leaders to accomplish the unimaginable. Realizing that no leader has ever needed more things to do, he works with his clients to get the right things done. His clients rise above burnout, captivate their teams, and transform their communities. By engaging their hearts and minds, his clients unlock their full potential to be, do, and have it all. This affords them the ability to leave a legacy of influence and impact on the world. He is a husband, father, teacher, learner, and champion of joy. He resides in Bakersfield with his wife, four kids, two cats, and one dog. In his free time, he loves exercising, riding motorcycles, and doing anything outdoors.
Podcast: Play in new window | Download
Subscribe: RSS