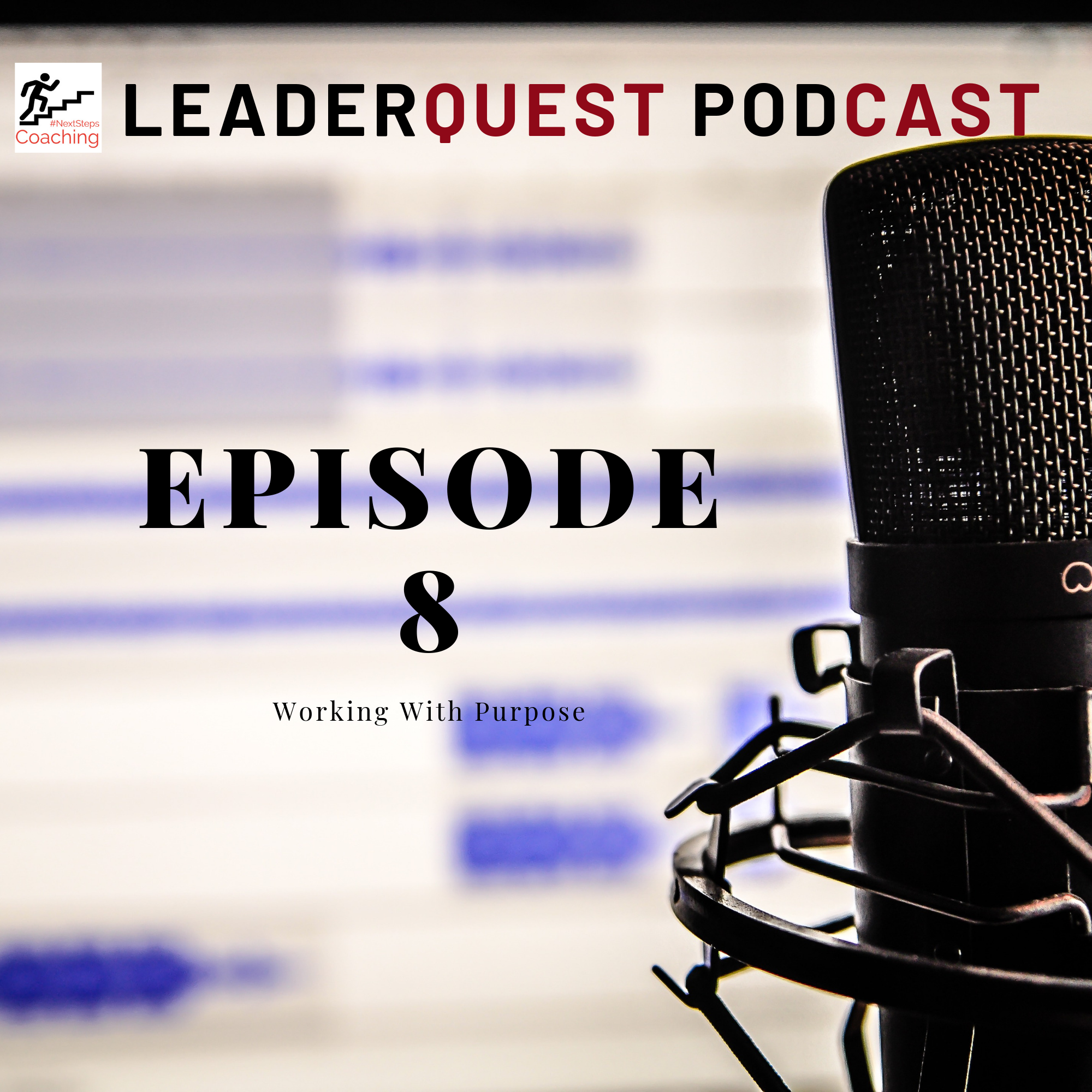 LeaderQuest Podcast Episode 8
Welcome to the LeaderQuest Podcast Episode 8. This week we are talking about ways to bring passion and purpose to our work.
Work takes up a significant portion of our week. Add on to that family, self-care, hobbies, andlife's unexpected moments and you're probably feeling overworked.
But the problem is not really our work. While some may need to focus on working less (those chronically overworked includes those regularly working 50 hours a week or more), the much more likely scenario is that you need to bring more passion and purpose to your work.
Join Elise and I this week as we talk about this topic.
What does it mean to work with passion and purpose?
How can you cultivate?
What are some easy hacks to get the momentum going?
Don't forget to join us live every Saturday on the #NextSteps Coaching Facebook Page. We do a live Q&A show, introduce our weekly topic and record the podcast.
As always, thank you for listening! I really appreciate it.
Please be sure to like, share, leave a comment, and turn on notifications to keep aware of upcoming events, live streams, and new video releases.
Follow me on social media:
Podcast: Play in new window | Download
Subscribe: RSS