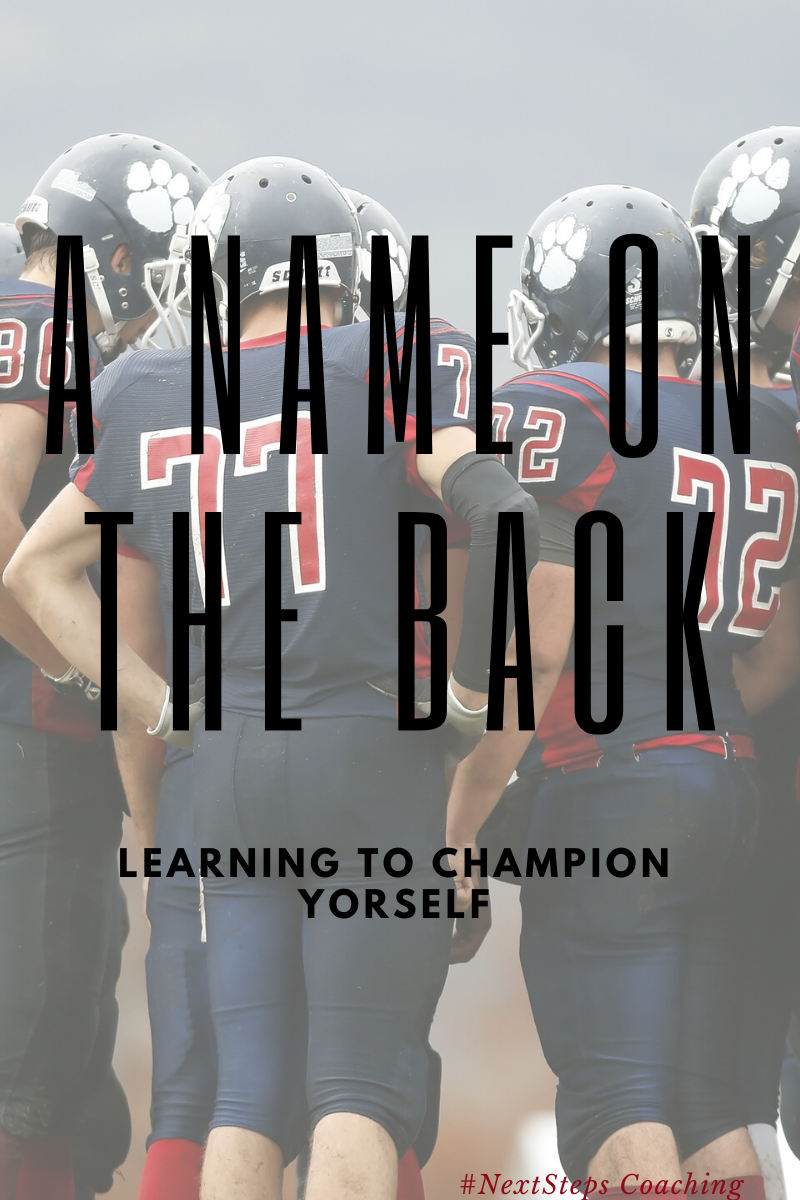 Every jersey comes with a name on the back. It is an identification of the player. More than the team, more than a number, this is a particular someone.
Jones.
Brady.
Manning.
Mahomes.
Davis.
Let me tell you why I've given up wearing jerseys.
A Life of Passion
I love sports. More than anything else, I love all things Nebraska. Husker volleyball, baseball, wrestling, basketball, and football. If they have a team, I've watched it on tv. I've been to several sporting events in person.
I plan on dressing up as Scott Frost, the football coach, for Halloween.
My wife was appalled at my petition to name some of our kids after Husker greats.
Along with this, comes several decades worth of memorabilia. Shirts, cards, magazines, autographs. My parents have a "Husker Hall of Fame" in my childhood home.
But I'll never wear a jersey, Husker or otherwise, again.
It comes down to me, about a shifting philosophy in my own thinking.
The Name on the Back
The short version is that it comes down to the name on the back. I've got nothing against the team, the number, or the player. Instead, it comes down to my own sense of identity.
I root hard for my team, but for years I wrestled with the belief that I should root that hard for myself. I've learned that I need to root for my own success and my own victory.
Every season is a fresh start to be special. Sitting at 0-0 I carry the belief every fall that my favorite football team will finish 14-0.
But for years, I struggled with bringing that same belief into my own life.
I was, so I thought, a victim of my identity. I was trapped by my past. My belief was that I was stuck in a predetermined path and that any changes I made would be minor at best.
While my team could do great things, I could not.
In short, I would've been embarrassed to wear a jersey with my name on it. I was comfortable rooting for other people, but not for myself.
If my team can go 14-0, why can't I?
Wear Your Own Jersey
So I've changed my philosophy on wearing jerseys. I wake up every day with the notion that I want to wear my own. I don't want to champion someone else's skills, abilities, or passions more than my own.
This isn't arrogance, this is assurance.
I was created for a purpose. I have passion. In this world, I am capable of unleashing great good.
My investment in myself will benefit me, my family, and those around me.
I also unwaveringly believe the same thing about you.
You were created for a purpose You have a deep passion. You are capable of unleashing great good in the world. Your commitment to you will benefit you, your loved ones, and those around you.
Wake up every day and put on a jersey that has your name on it. Commit to living your best values and transforming the circumstances around you.
We aren't victims, we are overcomers.
We aren't stuck, we are capable of great transformation.
If you need someone willing to champion you and come alongside you as you learn to put on your own jersey, reach out to me. I'd love to help