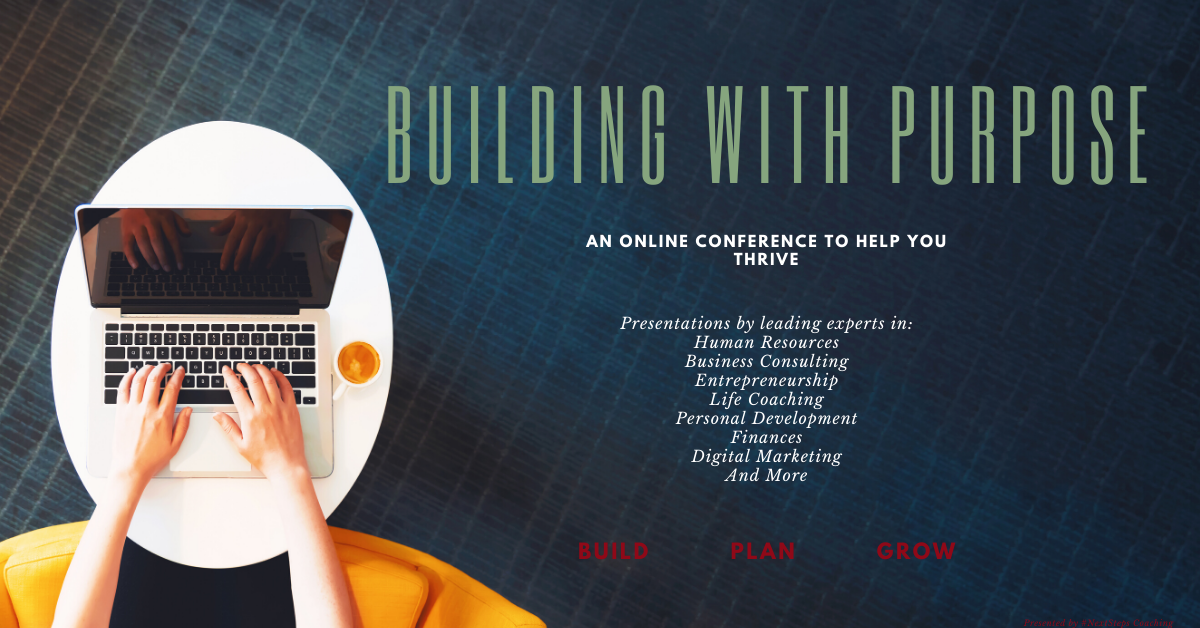 The amount of good we can do is multiplied when we aren't burdened by debt.
This was one big takeaway from me from Scott Thor on his presentation during the Building With Purpose Conference.
Building With Purpose
This excerpt is a part of the FREE online conference I'm hosting called Building With Purpose. This course will help you pivot during this time of social distancing and working from home.
For many of us, it's a new experience. These experts will help you gain clarity and momentum and experience success.
To sign up for the conference, go here.
Registration is completely free and is currently open.
In this conference, we hear from leading experts in:
Coaching
Business Consulting
Human Resources
Finance
Digital Marketing
And more
If you're interested in starting or growing a business or even just wondering how to maximize your time and what to do next, enroll in the free conference.
To follow up, I'm offering all attendees a complimentary session.
To redeem your session, go here.
Burdened By Debt
Most of America is burdened by debt. The recent stay-at-home order and the dramatic rise in closed businesses have only magnified that. Many of us are now wondering what's next and how to proceed. Scott gives us great insight, and here are three of my own personal takeaways.
1.) We have the ability to do more good when we aren't burdened by debt.
When we actually know how much of our money goes to repaying debt each month, it's usually appalling. Most of us, as Scott says, "make too much to be this broke." By getting out of debt, we have time to do more of the good things in the world we actually enjoy.
2.) We must find joy in things outside of money.
Scott shares a powerful story about getting out of debt. It was good…for a while. Eventually, that too wears off. We must find our significance in the people and relationships that matter most to us.
3.) Simple steps lead to big breakthroughs.
As a Dave Ramsey financial coach, Scott walks his people through the "baby steps" process. These simple yet powerful steps lead to a life that is no longer burdened by debt.