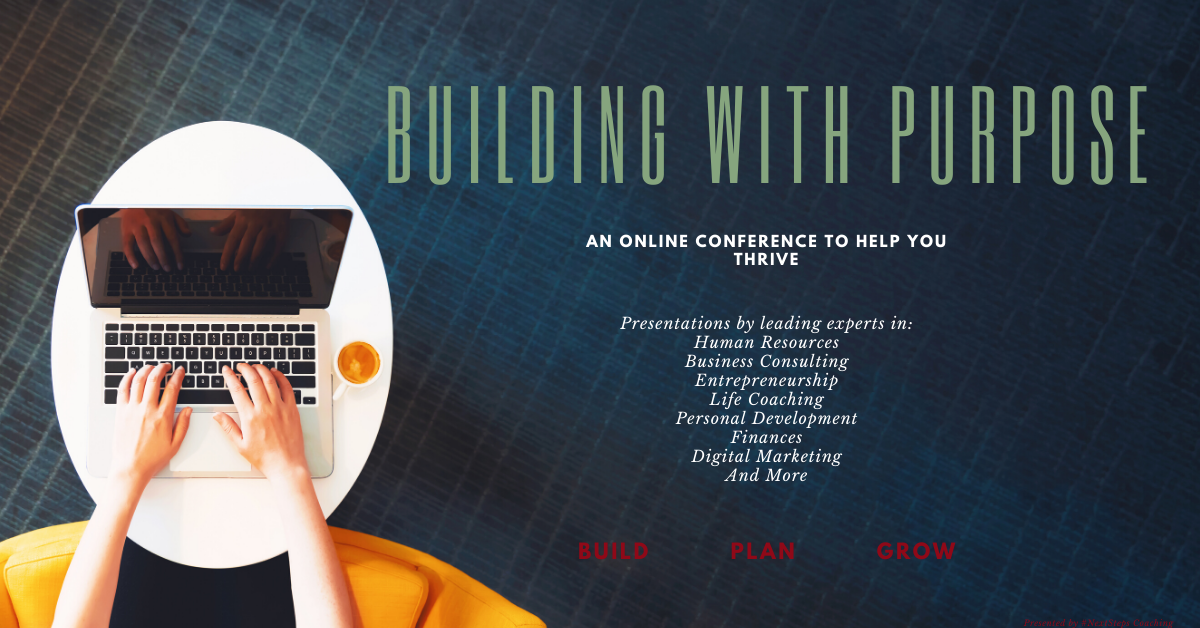 By avoiding difficult conversations, we hurt both the relationship and the potential for long-term leadership. That's how I felt after my interview with Leah Zimmerman for the Building With Purpose Conference.
Worse than that, there were several "Difficult Conversations" that came to mind. Times I failed, disappointed, and let others down. I've learned from them, but it's been a long and painful road. I want to commit to having those difficult conversations when they need to happen.
Building With Purpose
This excerpt is a part of the FREE online conference I'm hosting called Building With Purpose. This course will help you pivot during this time of social distancing and working from home.
For many of us, it's a new experience. These experts will help you gain clarity and momentum and experience success.
To sign up for the conference, go here.
Registration is completely free and is currently open.
In this conference, we hear from leading experts in:
Coaching
Business Consulting
Human Resources
Finance
Digital Marketing
And more
If you're interested in starting or growing a business or even just wondering how to maximize your time and what to do next, enroll in the free conference.
To follow up, I'm offering all attendees a complimentary session.
To redeem your session, go here.
Difficult Conversations
Leaders model the expected standard (good or bad). Parents do this, and our kids are aware of values based on how we interact and respond to the world around us. This happens in the workplace as well through employee relationships. Church, civic engagements, volunteer work. Each of these places bears the fruit of the relationship.
Unfortunately, relationships also require work. Conflict will happen. Along the way, what we model becomes vital to healthy interaction. As leaders, we need to be willing to have those difficult conversations in healthy ways. Here are three things to help you:
1.) Start From A Place Of "Best Intentions."
This is probably the hardest for me. In conflict, it's easy for me to make some assumptions. Mostly, I assume that I'm right. Unfortunately, this is limits the progress we can make. When I think poorly about the other person or their intentions, I am biasing the conversation and protecting myself. If I think that they automatically have it in for me, we will never be able to mend the relationship.
2.) Practice Active Listening.
This builds from the previous point. Just because I may want to think about the best intentions, doesn't mean I actually listen to what is being shared. This challenges me to stay engaged in the process. Listen, then repeat back what is heard. Sit up straight, lean forward, and focus on the words, emphasis, and tone behind them. How are they trying to communicate what is in my best interest? Doing this gives me more information and builds rapport.
3.) Don't Let Fear Win.
You know what almost never works out the I imagine it in my head? Life. See also: relationships, change, and 5-year plans. However, I refuse to let that dictate the direction of my life. Those conversations we have in our head also fit here. We have two options: we can let fear dictate what we do. We can shrink back, play it safe, and limit our progress. Or, we can embrace the challenge, rise to the occasion, and push through. Difficult conversations will happen. Those who get what they want (and need) out of those will be those who push through the fear and engage with the other person.