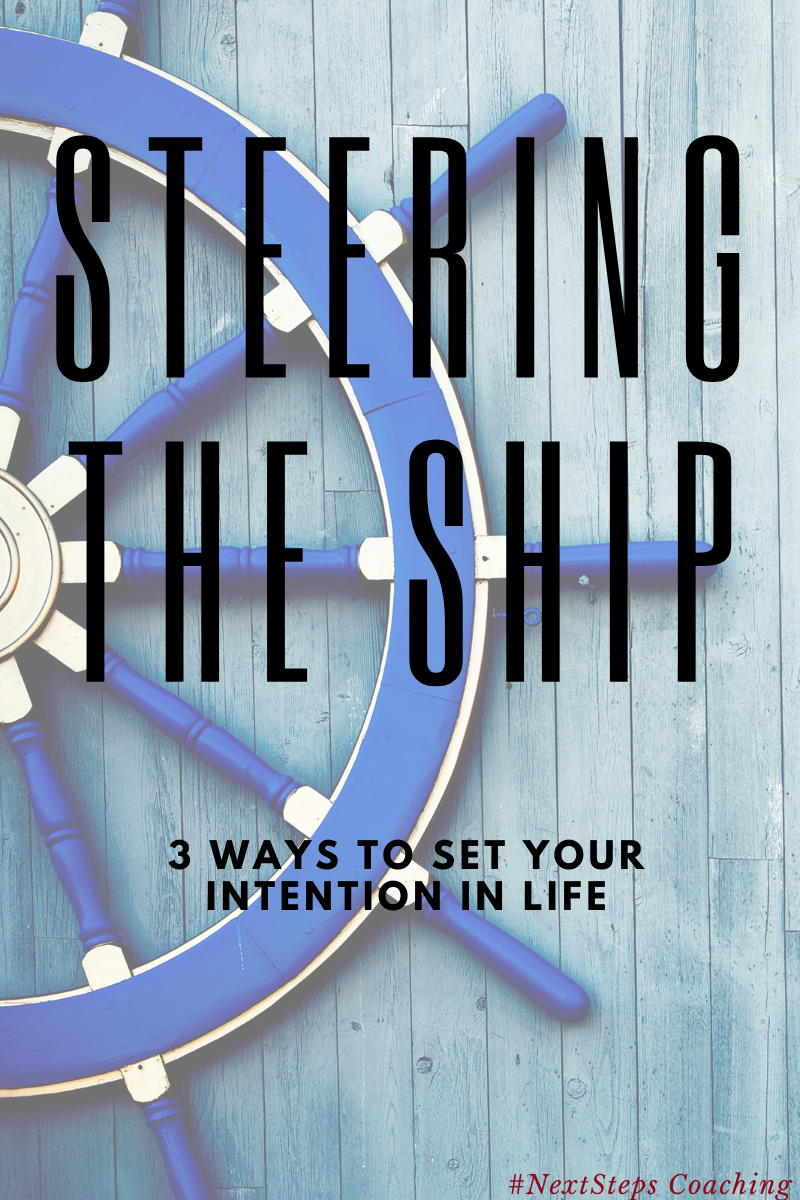 Like a ship without a rudder is a leader without a compelling goal.
Steer the Ship
Next week, I will be teaching a master's level course in ethical leadership. I've spent the last few weeks preparing for lectures, reading, assignments, and everything that goes into making a class like this successful.
Honestly, I think I'm the most excited to hear from everyone in the class. What their goals are, what their vision for the world is, and how they see themselves developing into world-changing leaders.
It's also forced me to reflect on my own life.
That led me to the thought that just as a boat without a rudder is unable to steer or navigate, so too will leaders be incapable of change without a clear or compelling goal.
It is pointless for a captain to steer the ship if the rudder is broken.
It is similarly pointless for a leader to expect change without a target goal in mind.
Working Hard
This has been a frequent musing of mine lately. Some days, if I'm honest, I struggle to stay engaged with my work. I love what I do and it meets many of my deepest core convictions and desires in life.
Other days, I wake up with a fire in my soul. I spend the day fanning that flame and watch the world around me light up.
What's the difference?
For a long time, I wasn't sure. Recently, over a load of dishes, I made a discovery. That particular day, I had a clear goal in mind. I knew exactly what I had to do to make that day a success. It was quite clearly going to be a 'win' or a 'lose' kind of day.
In contrast to that, I had also been struggling recently. One day, in particular, was a real drag. The only thing that sounded remotely interesting was over-consuming food and seeing how many games of Madden I could paly in 24 hours.
That day, as you may have guessed, was one without a clear goal. I had hopes. Expectations. Longings. Things that 'would have been nice' to get done. What I didn't have, was a clear, concise, or compelling goal to draw me forward.
Ultimately, that's the mission. I want to fill my life with a clear and compelling mission. A vision of what the world could be if I were fully awake and engage. My desire is to create a series of goals that better me, my family, our community, and ultimately the world.
We can, only do that if we set a clear and concise goal each day. Otherwise, we drift like a boat without a rudder. We chase every mildly exciting thing that ultimately distracts us from our true goals, identity, and ultimate sense of accomplishment.
Set The Intention
My goal for this class is to help them further that voice inside of them that is urging them forward. I want to equip them as leaders to continue to make a difference in the lives of those around them.
To help you, here are three things you can do to set the intention for each day.
1.) Set long-term goals … then distill them into short term ones.
If you've followed me for any length of time, you know that I'm a big fan of Michael Hyatt and his Full Focus Planner.
(If this is your first post here, two things: 1.) Welcome and 2.) Now You Know)
One of the genius ideas behind his system is the goal breakdown. Yearly goals become quarterly goals become daily objectives.
Simple, but it works.
The point is to find something outside of yourself that allows you to wake up determined to reach a goal and hungry enough to get after it.
2.) Create an accountability system.
Find a mentor.
Seek accountability.
Join a group or mastermind.
Implement a system of rewards (or punishments) if goals aren't met. I had a client once that kept neglecting an important task. I gave them a goal of completing it by our next session or paying me an additional $500. The ending? By our next session, their goal was completed. (And I was genuinely more excited for him to complete the goal than I would have been about the money).
3.) Keep a record of where you've been.
Just as important as looking forward, is reminding yourself where you've been. Just as a ship keeps logs and maps, we must do the same. Part of knowing where you're going is to know where you've been.
What obstacles have you overcome?
How have your previous experiences been a blessing?
Where are there parts of your story that need to be retold or reexamined?
When was a time you felt most alive?
Conclusion
One of my wavering beliefs is that we have all been called to something great. I can't count the number of times I've had a client say, "You don't doubt that I can do this?"
Never for a second.
You were called to something great, something world-changing. Don't lose sight of that and miss your goal. Set your intentions and make them clear.
I believe in you.