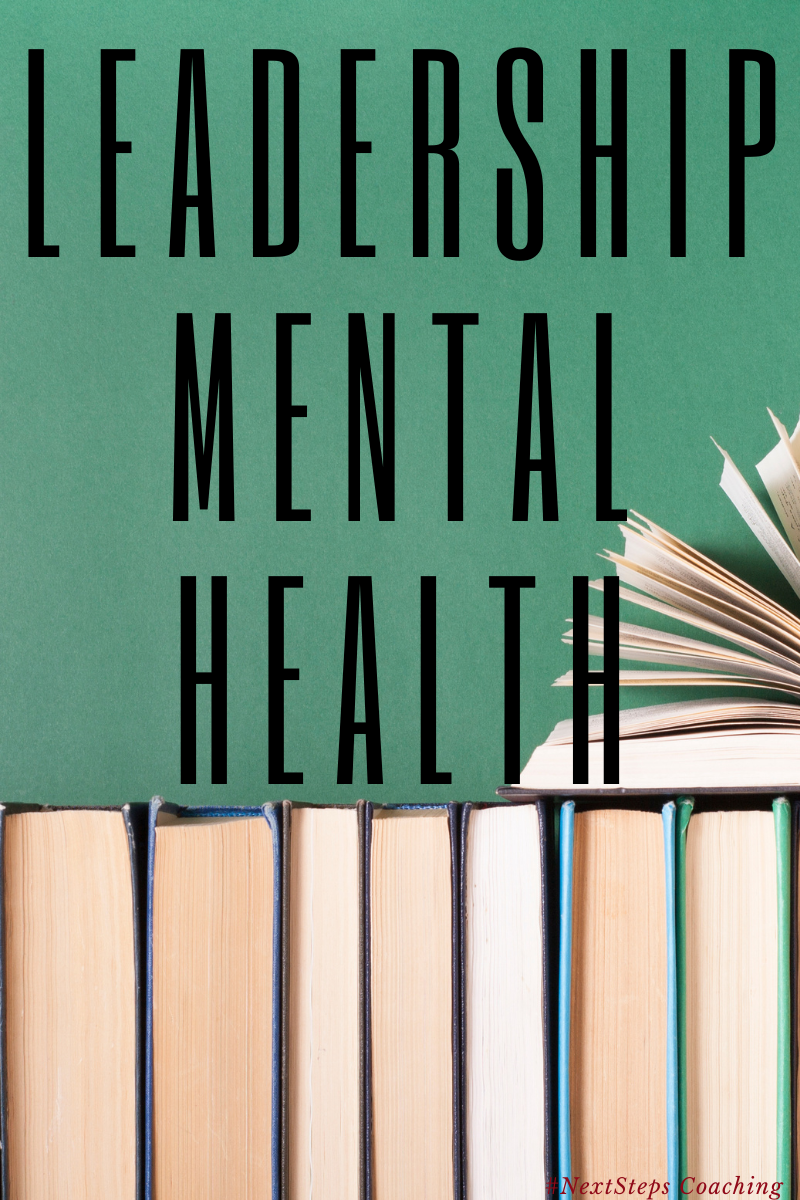 The mental health of a leader encompasses everything they do to stay at peak performance and elite levels of people development. Leadership mental health is the foundation to sustainable excellence.
Beginning in Coaching
I fell in love with coaching because it gave me something tangible to work towards. Fresh out of my master's program and stepping into a new workplace, it was actually required that I have a coach for the first year of employment. They paid for it, I benefited from it.
Tremendously.
Little did I know that at 24, it would be a life-changing experience.
My first coach, Jeff, helped me see the bigger side of life and leadership. Leaders struggle and leaders fall. Because of this, leaders can't bear the weight of responsibility themselves.
Good leaders surround themselves with others. Those that will both listen and challenge. Strong leaders embrace the chance to be pushed and to be bettered.
Most of all, leaders take their own growth seriously.
The Faces of Mental Health
Mental health, like a diamond, has many faces to it. Here are several of the types of mental health I talk about with my clients:
Counseling

Coaching

Reading Books

Seminars

Podcasts

Conferences

Retreats

Exercise
This is not an exhaustive list by any means, but it does provide us with healthy ways to get started – or continue – our journey of holistic leadership health.
One of the most frequent questions I get is, "What's the difference between counseling and coaching?" Both are in the 'helping professions' and both have their place. I've experienced both. I've benefitted from both over the years. I need both in my life to help me be at my best. So here, in brief, are the differences.
Counseling – The benefit of counseling is that it looks backward in the leader's journey. Addressing pain points, unresolved issues, family dynamics, trauma, and emotional scars (among other things) counseling provides a safe place for leaders to stop, pause, and reflect on where their life has come from.
Coaching – Coaching is predominately future-focused. Instead of needing details when clients give me their history, they give me the "5-minute version." I need to know enough to ask good questions, not about where they've been, but about where they want to go. Coaching helps individuals get from point A to point F quicker, easier, and more proactively.
Other Investments In Mental Health
Books
Leaders are readers. If you're not reading, you will never reach your full potential. I regularly send out my current reading lists and those I see on other websites. I challenged myself as much as possible through a wide variety of genres. Thoughtful leaders engage in history, economics, biographies, fiction, and a wide variety of personal development books.
Seminars and Conferences
Learning from others is a great way to get a quick return on your investment. Find a local or national tradeshow, expo, or conference related to your line of work. Attend regularly, take notes, and write key takeaways from your learning. Years ago, I made it a practice to take the conference notes I took and create a three-step action plan after each one. The amount of new information can be overwhelming and this helped simplify it for me and gave me quick wins when I returned to my normal daily routine.
Podcasts
There are two major time wasters in our daily living: our exercise habits and our commute times. I've given up music 95% of the time in favor of podcasts. Exercise six days a week gives me ample time to squeeze in an extra book or podcast. Additionally, I spend an average of 10-15 hours driving every week. I can get in an extra book a month on average just by listening to books and podcasts in the car.
Retreats
Our leadership journeys are often moving at a frenetic pace. Meetings, sales, marketing, investing in others, family time, it can all feel overwhelming. One of the greatest assets you can give yourself is the ability to stop. Breath. Contemplate. Refresh. Retreats are a way to intentionally withdraw from the day-to-day grind and gain some long-term perspective.
Exercise
This is so important we're going to dedicate another post to it, but the benefits of exercise extend far beyond physical health. Exercise releases chemicals in our brain that make us happier, gives us an energy boost, reframes our perspective, provides inspiration, increases productivity, and stimulates growth.
All In
Growing leaders must be all in on their own health, as this series has shown. Mental health is a critical component of that. This includes both traditional approaches to mental health, as well as positive habits that increase our brain capacity and stimulate our own growth. Leadership mental health is a commitment to yourself and to others to continually execute improvement.
The Wrap Up
If you or someone you know is facing burnout, please get help. Email me to set up your first appointment.
Looking for more ways to fight against burnout? Here are 50 self-care tips.
Want the entire series as a Kindle book? Go here.