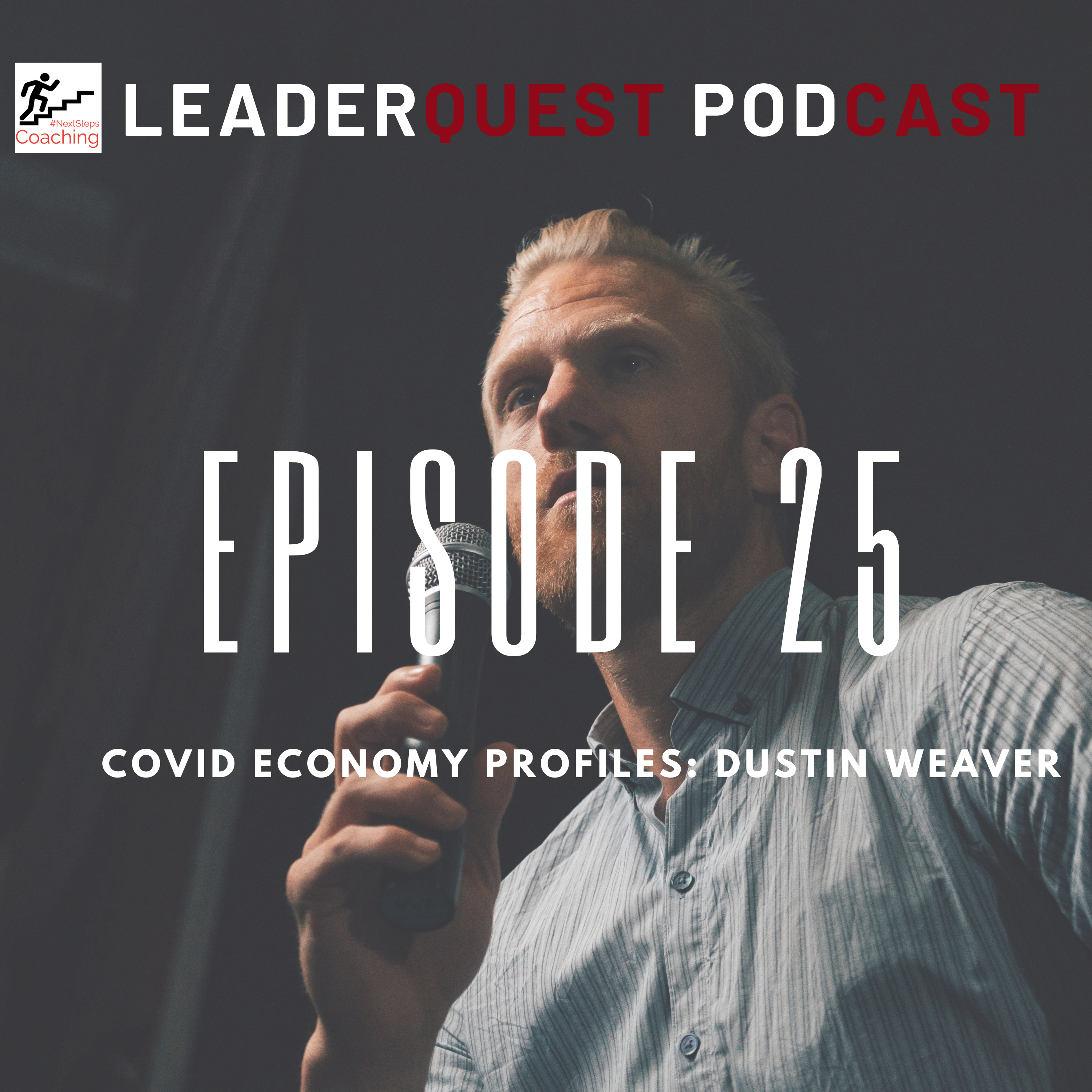 Today's interview is with Dustin Weaver of Barnes Wealth Management in Bakersfield, Ca.
Welcome to season three of the LeaderQuest Podcast! This season we are focusing on small business leaders who have had to pivot or transition during the 2020 Covid Economy.
Each interview was structured around three main questions:
How did your business pivot during 2020?
What does the future (2021) look like for your business?
What is a current problem or question that your facing?
During each interview, you'll hear real stories from real business owners. They will share their highs and lows, along with important lessons learned along the way. You'll be able to take their knowledge and turn it into wisdom.
Today is Dustin Weaver of Barnes Wealth Management Bakersfield, Ca.
Please note: this interview was conducted prior to the Presidential Election on November 3rd.
About Dustin
As you'll hear in the interview, Dusting brings a wealth of knowledge and experience to the financial industry. His ability to adapt to the needs of his customers, expand his business profile, and create new ways of lead generation should inspire all of us.
Dustin's wisdom and care for his clients were most evident to me during this interview. What are your top three takeaways from his interview?
Connect with Dustin
Dustin Weaver – Barnes Wealth Management
5060 California Ave.,
Ste 600
Phone: 661-322-9799
Email: dweaver@barneswealth.com
Subscribe to my newsletter and receive a FREE 5-day course on productivity:
Podcast: Play in new window | Download
Subscribe: RSS