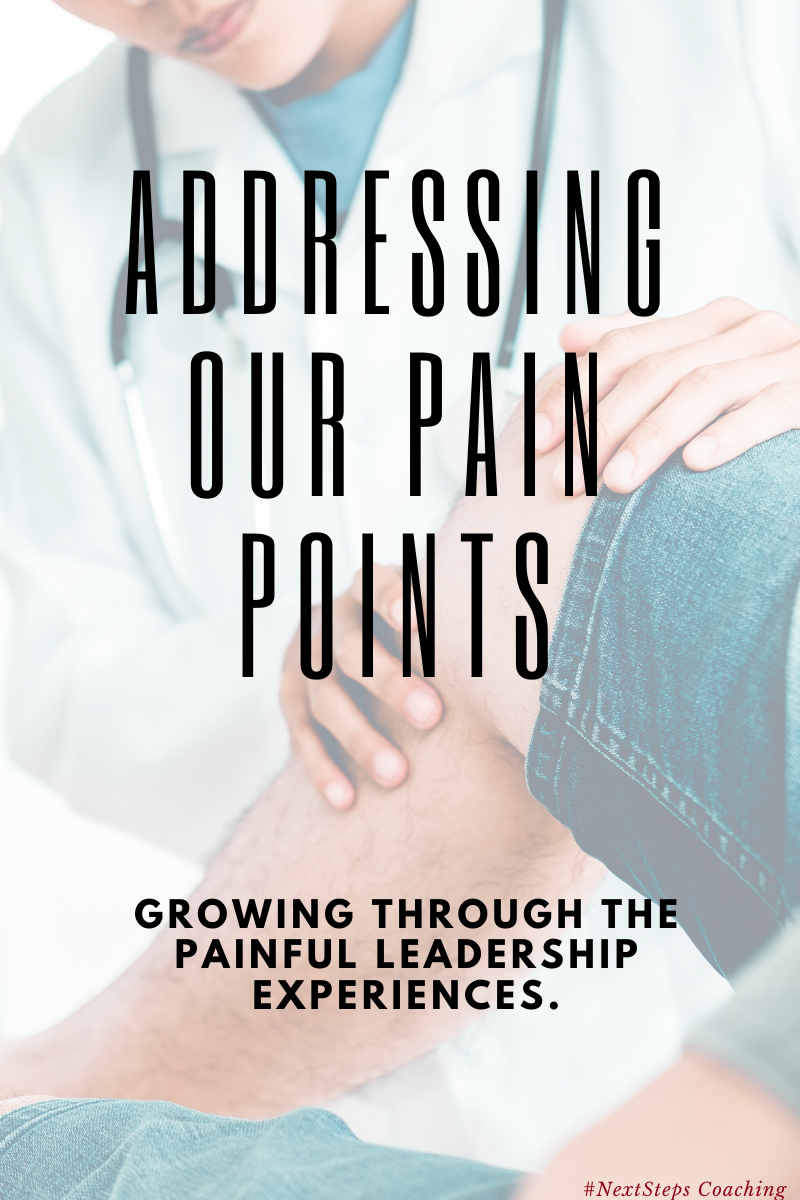 Part of what life forces us to do is to spend time addressing our pain points. The only question is how long we're going to wait.
Pain Is A Clue
In our bodies, pain is a clue that something is wrong. Pain in our knee points to a muscular or skeletal problem somewhere. Astute doctors will look not just at the knee, but at the ankle and hip complex as well. They will examine the surrounding joints, ligaments, and muscles. A full diagnostic could reveal that the knee hurts because of a limited range of motion in the ankle.
(This idea often called the joint-by-joint theory).
A few weeks ago, I started to get a pain in my palm. What started out feeling like a bruise soon changed to a hard area and a small bump. I took out some tweezers, pulled back the skin and found a splinter embedded deep in my hand. After a few quick cuts, the splinter was out and my hand felt instantly better. Within a few days, my hand was completely better.
Pain is a clue that something is wrong.
Understanding Pain
This analogy works in all areas of life. Pain is a clue that something is wrong and we need to spend our time addressing our pain points.
The pain of loneliness, isolation or rejection.
The pain of fear and disappointment.
We all need to address the pain of failure.
The only question is, "Is this going to hurt a lot or a little?"
Eventually, we will be forced to deal with it. Like a painful knee, we might be able to ignore other sources of pain, but it will always have to be addressed.
As the swelling in the knee worsens, so does the pain. We start to use it less. We lose mobility and stability. This makes using the knee more painful, so we try to use it less. Either through medication or a brave trip to the doctor's office, we will eventually be forced to deal with the pain.
Our lives are all full of painful experiences. Past memories, stories, emotions, and experiences all give us our story. Some are wonderful and joyous. Our wedding, the birth of the children, that long sought after promotion.
Others are more difficult. The divorce, the funeral, the separation, and the unfavorable review.
Addressing Our Pain Points
Addressing our deficiencies is the only way forward. From both personal experience and professional practice I can tell you this with full confidence: the sooner you address a pain point, the less it is going to hurt.
I once spent a year embroiled in a workplace conflict. Well, a sort of conflict. In reality, I spent most of that year running from addressing the pain point. Eventually, it was too late and the relationship was permanently damaged.
It hurt. A lot. Sometimes, it still hurts. I regret the ways in which it soured a potential friendship and broke previous friendship. By the time I got around to addressing my own character deficiencies in the conflict, it was too late and the pain was astronomical.
The next time I was in a workplace conflict, I addressed it right away. I sensed the discord, sought out the person, remedied the problem and reconciled the relationship.
It hurt…but not that much. It doesn't hurt anymore. Instead, that person and I are still friends. We speak occasionally, think well of each other, and have built up a relationship of mutual respect.
Both hurt. However, one was a small scratch on my journey while the other was a gaping wound.
Eventually, we will all have to deal with our pain points: through counseling, coaching, professional feedback, or numbing the pain with distracting experiences and self-medicating it away. But just like our knee pain, masking the problem with pain doesn't make it go away. Instead, it lies to us to believe that everything is okay, all the while the damage down to our body and our leadership is deteriorating.
Conclusion
Pain ultimately cannot be managed, it must be dealt with. It will only be masked for so long before it becomes unmanageable.
May we as leaders resist the urge to deny or numb our pain and instead address it and experience the liberating freedom that follows. Don't be like my younger self and ignore the pain points in your life. Instead, like a wise doctor, acknowledge that pain is a sign that something is wrong and run a diagnostic test to see once wrong. Once identified, address it, grow from it, and expand your leadership capacity.