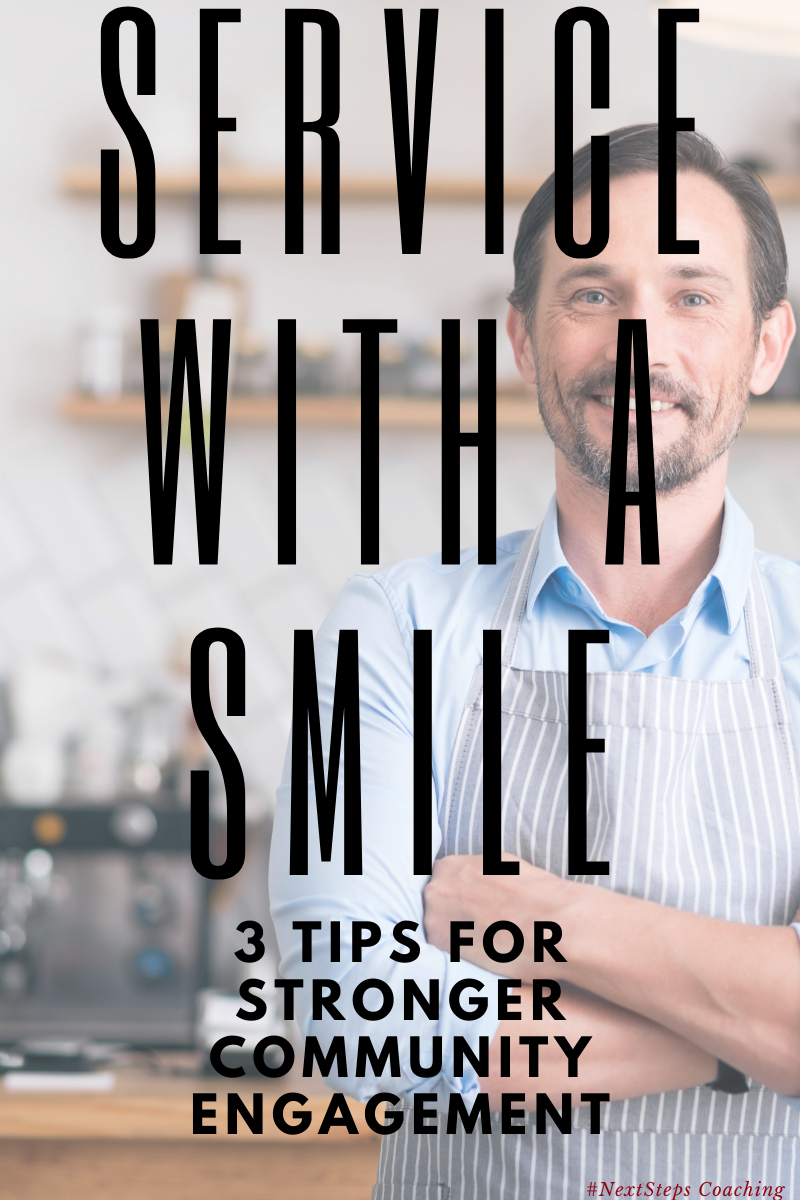 Years ago, I worked in a local print and ship store. When I was hired, part of my training included some of the standard customer service training. This included ideas like, "service with a smile."
As you can imagine, during the holiday rush to ship packages the lines are long. Additionally, nerves are frayed, anger is simmering, and spending additional money to send gifts (at an often higher price than anticipated) is often met with some resistance.
Despite all of our marketing campaigns to let people know the last day they could send packages and still have them arrive before Christmas, it never failed that we were swamped on Christmas eve.
Suddenly, it's six pm, and right before we close a customer would come in wanting to ship gifts to their family.
"I'd like it there overnight."
After calculating the size of the box, the need to package everything, additional insurance, and the overnight charge, the expense was usually well over $100.
At this point, one of two responses would usually happen.
The first person would say something like, "That's what I get for waiting. Let's do it."
The second person would berate me for being a victim-preying, money stealing, Christmas-ruining, greedy, evil-minded cashier.
And if I was really lucky, I would hear about how much more educated, rich, or important they were than me.
Three Steps Towards Better Service With a Smile
Providing great customer service is never an option. It can, and should, always be done. Even in the midst of the difficult and unreasonable customers (here's looking at you, Karen), our obligation as success-oriented individuals extends into the way we interact with others.
Service humanizes relationships between the customer and the company … Service is your company's ability to maximize customer satisfaction.*
Marcus Whitney's six core business value is about the service we provide our customers. Whether you are trying to solve a product issue or a customer problem, world-class customer service is a must.
This is even more true today as the world deals with the economic hardships of COVID. How a business responds to its customers is more important than ever.
The idea behind providing service with a smile is about much more than a physical action. It is about an attitude and a mindset to help you solve and resolve a situation.
Here are three core concepts to take with you on your customer "service with a smile" journey. More than that, think of these as a good-better-best situation where each of the below points builds on the previous.
1.) The Customer is Always Right … Except when they aren't.
Dealing with an irate customer can be difficult. The person standing before me, cursing me out on Christmas Eve is but a tame example in many people's books.
And we've often been led to believe that the customer is always right. Which is true.
Except for when it isn't.
I am (nor have I ever been) any of those things that the customer accused me of. In fact, I love Christmas. I geek out over it more than almost anyone else and would love to have it go on even longer.
For reference, we started singing and listening to Christmas songs in October this year.
So how do we understand this rule? By separating the customer from the problem.
Where the customer is always right is specifically in regards to an issue or a problem that needs to be resolved. In my case, it was the need to get the gifts to their family safely, quickly, and for an agreeable price.
Overnight is $109. Two-day shipping is $79 and will get there the day after Christmas. Standard shipping is saying three to five days and is $29. All of these come with tracking and insurance. Which option would you prefer?
If I can give them options, and let them know they have choices in the matter, we can find a solution that works for everyone. Many times, they'd opt for the two-day shipping and the out of, "I sent it but the crazy shipping company can't get it to you on time sweetie."
I can live with that.
2.) Am I Doing My Best To Engage This Person and Solve Their Problem?
Going beyond a simple problem-solution type of answer, we can also look at the person and see the need, fear, or worry they are bringing to the situation.
More than giving them a list of shipping options, I can also say something like:
I see that Christmas is really important to you and that you really love your family. I'd like to help make Christmas special and get your gifts there as quickly as possible. Let me see what I can do.
Now, instead of just three choices, I've affirmed their humanity, the fear they carry of ruining Christmas and honored a core aspect of their identity.
Think of the difference in the answer to these questions:
Did I solve the problem? It's a yes or no answer, with very little insight.
Did I do my best to engage this person in solving the problem? Now there is tremendous potential for reflection, growth, and future action.
3.) Go Beyond Your Customer and Into the Community
The final step in the service with a smile growth journey is to think beyond the walls of your business and the experience in the community. The exponential growth of sites like Google Reviews and Yelp show just how damaging a bad review can be.
More than solving the problem, more than honoring them think about what it means to be a part of the community.
How does your customer service change if you think about the businesses on either side of you? What about those that haven't heard of you yet but would be likely to buy from you? How does your response change if you had to publicize it to your email list?
When we think about larger implications, especially those of how we want to be perceived and received in the community, it can change our responses.
Go beyond solving the problem. Go beyond doing your personal best. Instead, strive to make the entire community better through the experience.
That's world-class customer service.
Eight Core Concepts
This list is updated as the blog series continues. Click on any live link to go to that post in the series.
Service
* Whitney, Marcus. Create and Orchestrate: The Path to Claiming Your Creative Power from an Unlikely Entrepreneur (p. 86-87). Creative Power. Kindle Edition.