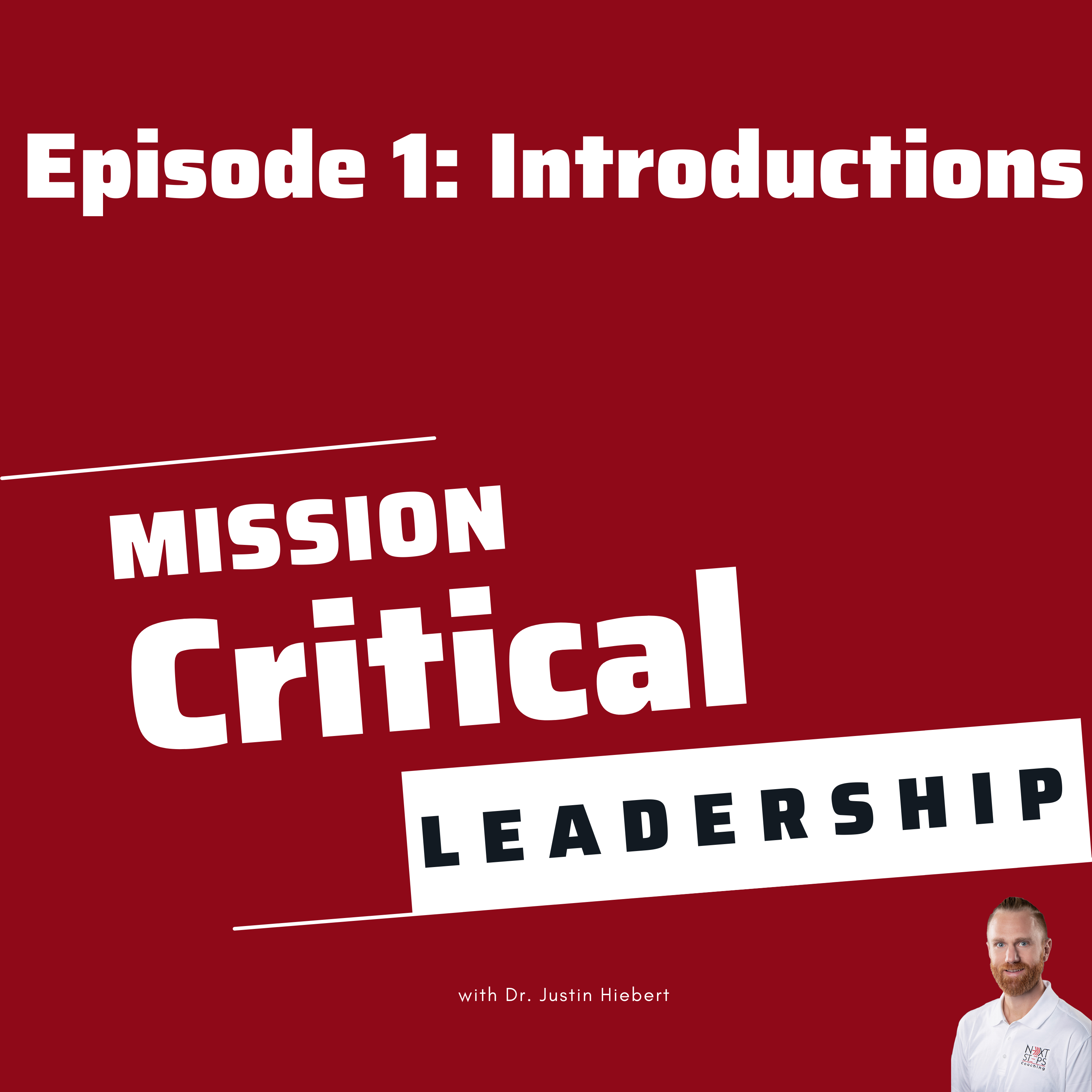 Mission Critical Leadership Podcast – Episode 1
Welcome to the Mission-Critical leadership Podcast. This is episode 1 and I'm your hose, Justin Hiebert.
In today's podcast, I give you the overview of the Health and Integrity Pyramid that we use as a framework to create your individual coaching plan. We also talk about the purpose and calling of the mission-critical leader and set the foundation for success.

Topics Covered:
Who is Justin?
How do I identify a mission-critical leader?
What is the Health and Integrity Pyramid?
What can I expect?
Stay Connected
This podcast is available on all major platforms ( like Apple Podcasts), so please be sure to find it, subscribe, and leave a review.
This podcast is also interactive! I want to answer your burning leadership questions. If you have a question you want answered email me: podcast@justinhiebert.com
About Justin
Dr. Justin Hiebert works with mission-critical leaders to accomplish the unimaginable. Realizing that no leader has ever needed more things to do, he works with his clients to get the right things done. His clients rise above burnout, captivate their teams, and transform their communities. By engaging their hearts and minds, his clients unlock their full potential to be, do, and have it all. This affords them the ability to leave a legacy of influence and impact on the world. He is a husband, father, teacher, learner, and champion of joy. He resides in Bakersfield with his wife, four kids, two cats, and one dog. In his free time, he loves exercising, riding motorcycles, and anything outdoors.
Podcast: Play in new window | Download
Subscribe: RSS